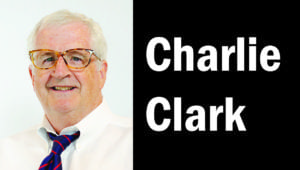 The Pollyannas who entered the 21st century planning for a post-racial society have seen that vision eclipsed by harsh rhetoric and street violence.
One response in Arlington is the thriving work of the school-based conversation facilitators at the nonprofit Challenging Racism.
"Along with a rise in the number of white supremacist organizations and hate crimes in recent years, many community members have made anti-racism a priority," says co-founder Palma Strand, the law professor who once ran for Arlington school board. "Demand for Challenging Racism sessions has never been higher."
Back in 2004 I was invited by Strand and the co-founder, former Wakefield High School history teacher Marty Swaim, to sessions in a backroom at Central Library. We did focus groups on the psychology of racism.
Since then the nonprofit has "developed one of the finest curriculums on this topic and have trained several hundred people," says Mary Hynes, the former school and county board chair who has teamed up with Challenging Racism. "It grew out of the `courageous conversations' begun in APS."
Bigotry and stereotyping are hardly upbeat topics. The group speaks of "dismantling the structures of racism in my community's institutions and in the larger society."
But there was good cheer at its Nov. 16 fundraiser held at a private North Arlington home and livened with a volunteer jazz group and food from Harris Teeter, Giant and "emerging immigrant chefs" at Foodhini.
Books on the history of desegregation of Arlington schools were sold. And posters displayed "conversation goals." Example: "Practice in talking about race, immigration and the process of learning English as another language and other subjects that may be uncomfortable."
Since those humble beginnings at Central Library, the group providing a "parallel experience" to school efforts at boosting minority achievement has progressed from loose-leaf binders to a published text and teachers handbook, said Swaim proudly. The 11 sessions (twice a month) use stories and conversations to refine teachers' and parents' work in "cross-cultural situations."
In 2010, the 501(c)3 began working directly with the schools for hourly rates (this year it won a contractor bid competition). With no school advertising, Challenging Racism relied on volunteers and word of mouth. "We work only with schools where the staff volunteers" rather than being assigned, said Swaim, who last month won a county human rights award.
During the last school year, Challenging Racism ran four groups — at the Discovery, Patrick Henry, Kenmore and Yorktown schools for 60 participants. "We had to put 35 people on a waiting list," Swaim said. In 2016, it expanded to community sessions at Rock Spring Church and the Arlington Partnership for Children, Youth, and Families.
Challenging Racism has raised money for two part-time paid staff, a director of operations and director of curriculum. It hopes to expand to seven groups next year and train 100 graduates to talk turkey about racism.
APS appears receptive. "The APS Strategic Plan includes core values focused on equity and inclusivity, which includes nurturing our diversity, says Carolyn Ruth Jackson, supervisor of the Office of Equity and Excellence. "To promote inclusion, equity and excellence, one strategy APS has used has been to work with Challenging Racism. One goal is to build collaboration through engaging in conversations related to race, social dominance, and social justice, particularly as we participate in community processes around school boundaries and school naming."
***
What are the odds? Having spent hours last month piling raked leaves in front of my home, I was miffed when the county collector truck repeatedly failed to show.
Finally, on the schedule's second-to-last day, I happened to be home to watch the compactor arrive on our cul de sac.
Wouldn't you know it, it stopped in front of my curb — but then took off quickly, leaving the leaves behind.
It was chez moi they apparently realized the truck had no more room.
Give them one more day, I was told when I called the dispatcher.
The contractor crew came through.