Art and Frame of Falls Church Open House at New Location
Art and Frame of Falls Church is holding an Open House on Sunday, September 17 from 1:00 p.m. to 4:00 p.m. at 307 East Annandale Road – its new, expanded location. Come see the shop in this two-story building, check out the exhibit in "The Eileen Levy & Andrzej Żmudzki Art Gallery," and tour studiosat307, the 40+ artist studios and small business offices. Plenty of onsite parking! More information can be found at artandframeoffallschurch.com.
AIA Features Local Architect
Robert E. Beach, of Robert E. Beach Architects LLC, was highlighted in American Institute of Architects (AIA) Northern Virginia Newsletter. The recognition was for the design of the Turning Point Suffragist Memorial and Gardens, the first national memorial designed to commemorate the American Suffragist Movement. The memorial embraces the site's history, character, and context through form, symbolism, and representative elements. It is located in Lorton adjacent to the workhouse where the women were imprisoned.
"Scenes in the City" Plein Air Festival Brings Art to F.C.
Artists from across the region will gather in historic Falls Church when the 2023 "Scenes in the City" Plein Air Festival begins on September 15. This unique event celebrates the art of plein air painting where artists work quickly outdoors to capture the ever-changing light and atmosphere.
Artists can register at fallschurcharts.org. To enter the competition, participants must have their canvas or papers stamped. The event concludes on Saturday, September 30 when art entered in the competition is judged beginning at 8 a.m.
The Plein Air Festival also includes a People's Choice Award which is determined by the highest number of votes cast for a painting by the public on the closing day of the festival. Members of the public can attend the festival, vote for the People's Choice Award, and browse the art on display. Paintings will be available for purchase and may be taken home at the conclusion of the event.
Annual Fall Festival and Taste of F.C. Coming Soon
The Little City is gearing up for the next festival on Saturday, September 23. The chamber is collecting members' printed material and branded items to give away, and is registering volunteers to hand them out. Sign up to greet visitors and wear business shirts to promote businesses. The event happens, rain or shine.
Volunteers Needed to Serve on Boards and Commissions
The City of Falls Church is proud to host 21 local boards and commissions and has representatives on 13 regional boards. City boards and commissions generally advise the City Council on community topics. Regional boards and commissions facilitate collaboration with neighboring jurisdictions on providing support services or managing regional partnerships. A number of local and regional groups are seeking volunteers who live in the City to fill vacancies on their boards.
For a full list of vacancies as well as information on how to apply, check out the City's website at fallschurchva.gov/131/Vacancies.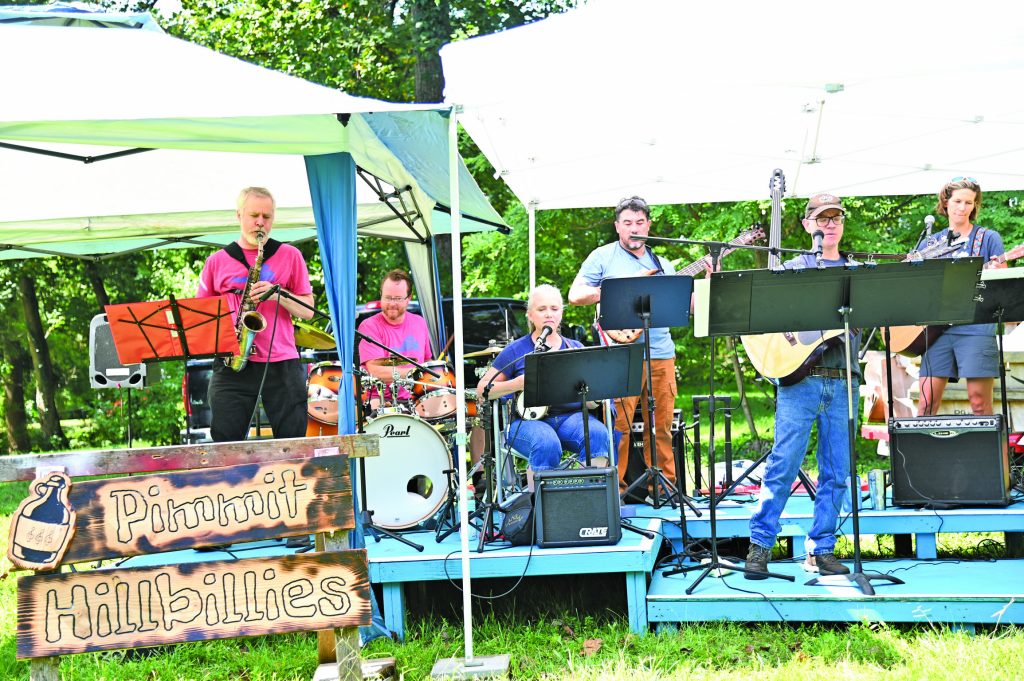 F.C. & Arlington County to Host Expungement Clinic
Arlington County and the City of Falls Church will host an expungement clinic on Saturday, September 30 from 10:00 a.m. — 1:00 p.m. at The Arlington Presbyterian Church (918 S. Lincoln St., Arlington).
The filing fee coverage is $91, and will be covered on a first-come, first-serve basis while funds last. People are encouraged to bring Warrant of Arrest or Final Disposition for each charge sought to be expunged. Criminal records must consist of Arlington County/City of Falls Church charges to expunge in this jurisdiction. If one has not pre-registered, please arrive no later than 10:30 a.m. to complete initial paperwork.
AAUW's Fall Fundraiser Enters Second Week
The American Association of University Women's (AAUW) fall fundraiser with BloomBox enters its second week with only three weeks left to order. Remember, 15 percent of all sales come to the Falls Church branch of AAUW and will add to the scholarship fund for local 2024 high school graduates who aspire to higher education.
Visit getblooming.com and shop for fall mums, flowers, shrubs, pumpkins, planters and porch décor.