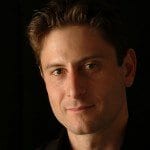 When President Barack Obama announced his support for marriage equality he cited his Christian faith as reason for his decision.
"But, you know, when we think about our faith, the thing at root that we think about is, not only Christ sacrificing himself on our behalf, but it's also the Golden Rule, you know, treat others the way you would want to be treated," said President Obama. "And I think that's what we try to impart to our kids and that's what motivates me as president and I figure the most consistent I can be in being true to those precepts, the better I'll be as a as a dad and a husband and hopefully the better I'll be as president."
The President is not alone among people who support equal rights for LGBT people because of their faith. Indeed, we have seen nothing short of a worldwide revolution, with several mainstream Christian denominations embracing full equality. This monumental change was embodied by Washington's venerated National Cathedral, which rang bells to celebrate the Supreme Court rulings that ended the Defense Of Marriage Act and Proposition 8.
"We are ringing our bells at the Cathedral to celebrate the extension of federal marriage equality to all the same-sex couples modeling God's love in lifelong covenants," said Rev. Gary Hall, Dean of the Cathedral. "Our prayers for continued happiness are with them and with all couples who will be joined in matrimony in the years to come, whether at Washington National Cathedral or elsewhere."
Not all Christians, unfortunately, are so outspoken. Frequently, well-intentioned progressive Christians approach LGBT people to say high-profile fundamentalist Christians who dominate the airwaves do not speak for them. They believe in equality. Dan Savage has dubbed these folks "NALT Christians," because they often say that they are "not all like that," meaning they are not anti-gay.
Savage and others began telling these well meaning folks, "Don't tell us you're not all like that. Tell the National Organization for Marriage's Maggie Gallagher and Brian Brown. Tell the Family Research Council's Tony Perkins you're not all like that. Tell the media. Tell your friends in church. Go online and tell the world."
To encourage these friends to speak out, my organization, Truth Wins Out, has joined with Christian writer John Shore to found the NALT Christians Project (NotAllLikeThat.org), which will be launched on Wednesday. This new movement, inspired by Dan Savage's "It Gets Better" campaign, asks LGBT-affirming Christians to upload videos that unapologetically express their full acceptance of LGBT people.
Our online platform directly challenges the idea that anti-gay Christians represent all or even most of the Christian faithful.
We hope that Christians everywhere will use this website to rise up and proclaim their unconditional love and support for their gay, lesbian, bisexual, and transgender friends, neighbors, co-workers, and family members.
It is time to inspire our Christian allies to move their support from the shadows into the public square. Through their NALT videos, Christians will put their values into action, and lead the clarion, Bible-based call for freedom and justice for all people.
Admittedly, this effort is quite a challenge. The most vile and vituperative fundamentalist Christians aren't shy about bashing LGBT people and distorting their lives. For example, last week, Mission America radio host Linda Harvey ignorantly attributed homosexuality to "child molestation." The 700 Club's Pat Robertson made CNN's Anderson Cooper's "Ridiculist" by claiming that gays in San Francisco give people AIDS with special magical rings. And, radio host Stan Solomon called Dan Savage "that faggot" and said he hopes Savage dies of "every disease known."
Will mainstream Christians rise to the occasion to match such condemnation with inspiration? Will they put forth a positive version of Christianity that challenges pernicious anti-gay attitudes?
In recent years, progressive Christians have done a good job of lifting their profile and espousing their values. Their efforts have gone from near-silent to significant – but it is time to take it to the next level and become sensational. It is time to challenge the viciousness of hardcore fundamentalism, by putting forward a compelling vision for Christianity that appeals to the next generation.
The NALT Christians project hopes to play a role in this critically important effort. It only takes a few people with open minds and loving hearts to change the world. NALT is a platform that has the potential to the alter the future – if good people of faith join hands, speak out, and play a decisive role in our historic journey for justice.
---
Wayne Besen is a columnist and author of the book "Anything But Straight: Unmasking the Scandals and Lies Behind the Ex-Gay Myth."