FotoWeek DC encompasses some 60 different venues, with gallery shows, lectures and workshops from Alexandria to Silver Spring. You can't physically be in three or four places at once, so some judicious choosing will have to take place.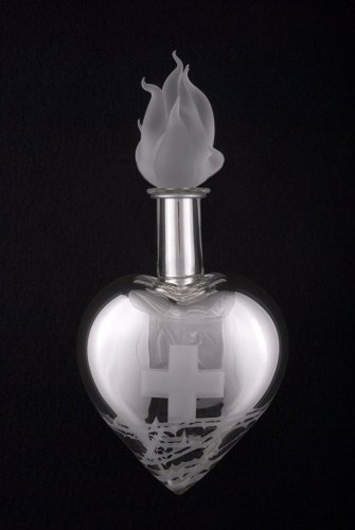 Artistic Renaissance
FotoWeek DC. While photo events are taking place all over town, the official headquarters for FotoWeek DC is located in five separate Georgetown locations: Central1 through Central4 are on both sides of the 3300 block of M Street NW, near the Key Bridge. Central5 is three blocks to the east, at 1209 31st (just above M St).
The events last through Nov. 14. Central1-3-4-5 are open Monday – Friday 11 a.m. – 7 p.m., and Saturday and Sunday, 10 a.m. – 8 p.m. Central2 is only open Saturday and Sunday, 11 a.m. – 4 p.m.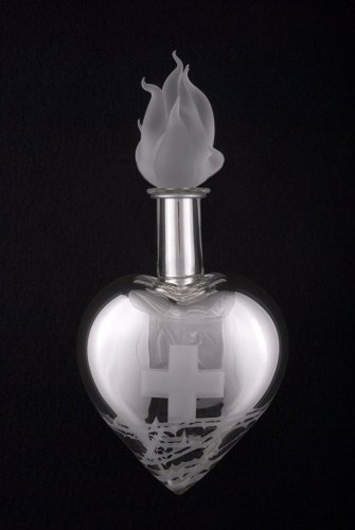 FotoWeek DC encompasses some 60 different venues, with gallery shows, lectures and workshops from Alexandria to Silver Spring. You can't physically be in three or four places at once, so some judicious choosing will have to take place.
The web site at www.fotoweekdc.org is useful, but the best organizational tool we've seen so far is the free Quick Guide map and listings available at the five Central galleries in Georgetown.
This being only the second year for FotoWeek DC, we must say they've done an excellent job of making it happen.
This year's event is exponentially better than last year's. Next year, you can expect even more venues to come on board.
Galleries around town have largely realized that showing anything but photography in November is quickly becoming a form of PR suicide. Which means FotoWeek DC has gone from nothing to critical mass in only two years. An impressive feat to be sure.
This is exactly the sort of thing the D.C. art scene has needed for a long, long time. Washington has world class art museums bursting at the seams with works by dead artists. It's the living artist that have suffered here.
With Artomatic and FotoWeek DC now established events, we're well on our way.
A couple more of these art festivals, and we'll be giving Los Angeles, New York and Chicago a decent run for their money. Such an outcome would benefit D.C. art viewers and artists alike. Clearly, we aren't the sleepy little Southern government town we once were.
In fact, we have the makings of a truly international art event on our hands. The actual number of venues jumps to 80 if you include the Embassies of Austria, Belgium, Cyprus, Czech Republic, Denmark, Estonia, Finland, Germany, Greece, Ireland, Italy, Latvia, Netherlands, Poland, Portugal, Romania, Slovenia, Spain, Sweden and the United Kingdom. Other embassies already counted are France, Mexico and Canada.
Hopefully, we can get something of this sort going for other art disciplines as well.
More Exposures
Photo-Rama, at the Knew Gallery in the Moderno Building (1939 12th St. NW, Washington, D.C.). The exhibit runs through Nov. 20 and the gallery is open Thursday – Saturday, 6 – 10 p.m. and by appointment. For more details, call 202-413-2687.
The currently roving Knew Gallery has set up temporary shop in the ground floor and basement space in the new Moderno Building just off U Street. All five members of this group photo show are D.C. area residents that left for New York or Los Angeles. Some, but not all, have returned to D.C.
Pablo Tauler, still in N.Y., is showing 25- to 30-year-old photos of the nascent D.C. punk rock scene. Punk though it may be, these folks seem more garden variety rock and rollers.
One of the best images is of two young women in a club drinking bottled beer, each with her own somewhat comically similar "wardrobe malfunction." It's an excellent image of carefree, youthful sociability.
McLean resident Paul Gallegos graduated from the prestigious Brooks Institute of Photography in Santa Barbara, Cali. After spending time in New York, he is now back in McLean.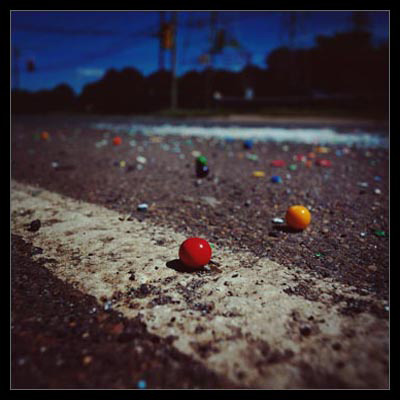 Gallegos' triple exposure color photo of a frolicking young woman in a flowery field has a some what similar feel to it. Shot with a Holga in the old-fashioned way, this in-camera panoramic shot reads as a cinematic triptych. The image has a timeless relaxed air about it. We watch as she moves about the field picking wild flowers, reveling in nothing so much as the youthful state of being alive, and sharing emotional space alone with one's significant other.
There are plenty of interesting photos here, but the best photo I've seen all week long is a black and white photo of an ocean side pier and sky also by Gallegos. It's a lusciously intoxicating print of a strong, fairly abstract subject matter.
At the bottom edge we see a horizontal mid-tone zip of water. D-max black is found in the pier just above that in another horizontal zip. These two fairly hard-edged and structured areas are offset by the vast light-toned, overcast sky.
The initial hook is the bold dramatic zips at the bottom. However, that's merely the bait for the real trap here. Once your eye has thoroughly explored the pier and water areas, it moves on to the sky. Nice enough at first glance, the more you look at the textured, yet indefinite clouds, the more intoxicating the image becomes. Eventually, you find yourself unable to stop looking at the sky, and ultimately, the picture as a whole.
Images with this sort of attraction are rare indeed. Gallegos' pier photo is certainly one you can live with.
It's one of those images you have to see in person to understand, but be careful – this one is also easy to fall in love with.
John Van Alstine, Raimundo Runio and Dafna Steinberg are also showing their works here.
A Holiday Affair
Lee Arts Center Annual Holiday Arts and Crafts show and sale, with a Raku-firing Party Fundraiser is this Saturday and Sunday, Nov. 14 – 15, from 10 a.m. – 4 p.m at the center (5722 Lee Highway, Arlington).