Following the previous week's difficulties, the George Mason High School girls varsity lacrosse team scored a successful string of victories this week, defeating non-district AAA team Deep Run on Friday, April 24, 19-4.
The girls carried their energy over to Freedom on Monday, crushing the district opponent, 18-9. With an overall record of nine wins and two losses, and a district record of 5-1, Mason is tied at second place in the Dulles AA District with Loudoun County; Broad Run is in first.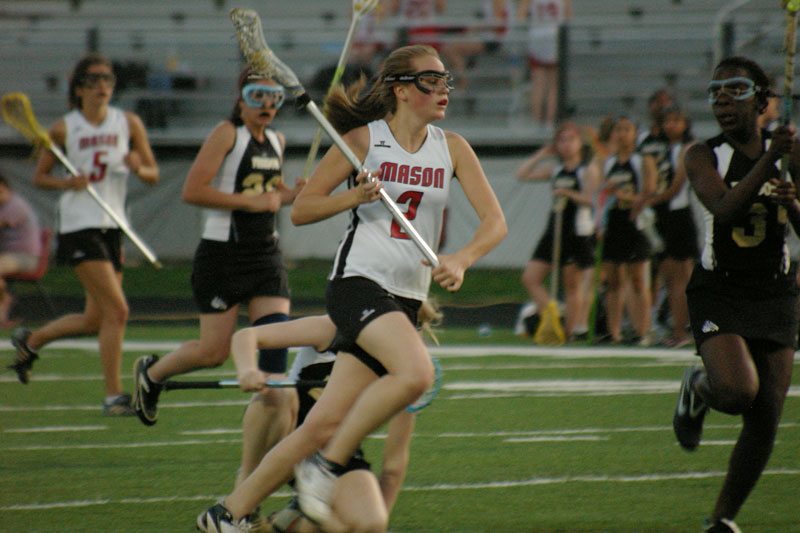 Two games remain in the regular season: the girls face Loudoun County today, April 30, and then against Briar Woods on Monday, May 4. The outcome of these games will determine the final seeding for Mason as the girls head into the Dulles District Tournament.