The Arts Pro Bono
Habatat for Healing: silent charity auction benefiting The Leukemia & Lymphoma Society, in the Towers Crescent Complex (8020 Towers Crescent Drive, Suite 125, Tysons Corner). This exhibit runs through Tuesday, April 7. The gallery hours are 10 a.m. – 5:30 p.m., Tuesday – Saturday. For further information, call 703-989-7110 or visit www.habatatforhealing.com.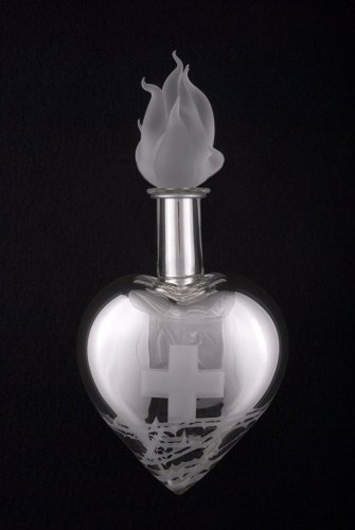 Habatat Gallery is one of two high-end glass art dealers in the D.C. area (that I know of), and only a short hop up the road at Tyson's Corner, located in the Tycon Towers complex on the ground floor of the building next to the Philip Johnson building (colloquially referred to as the "Shopping Bag" building). Habatat has a long standing sister gallery in Florida, with the Northern Va. gallery a relatively recent addition.
Habatat Gallery and principal Lindsey Scott are hosting the Habatat for Healing charity art auction to benefit The Leukemia & Lymphoma Society. Thirty-one artists, including myself, have donated art work to be auctioned off here. All proceeds will go to The Leukemia & Lymphoma Society, 100 percent of it. In fact, checks and payments will be made out directly to The Leukemia & Lymphoma Society.
Bidding will begin Wednesday, April 1, and run through Tuesday, April 7, when it closes at 5 p.m. Winning bidders will be announced at the closing event after 7 p.m. There are some fine works in the pool. Starting bids are seriously low, with a "Buy it Now" option that is still far below the works retail values. Some of these works have starting bids $10,000 below retail value, so we're talking big discounts here. It's a great opportunity to add to your collection, and of course help a genuinely worthy cause at the same time.
Aux Arts, Citoyens!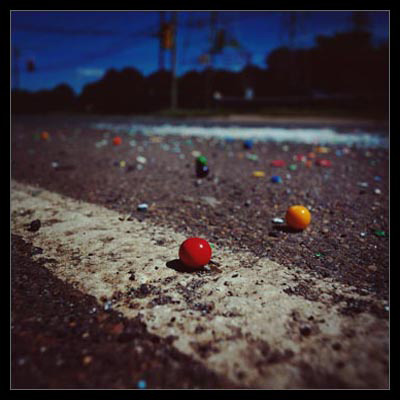 Art-o-matic Visual Artist's online sign up begins at noon this Friday, March 27. For complete details, see www.artomatic.org.
This year marks the 10th anniversary of the Artomatic art show concept. You'd think after 10 years of this Artomatic event, it would get some respect. Instead, it remains the Rodney Dangerfield of local art shows. This year's building is a nine-floor version of last year's building, this time near National Stadium.
To all those legions of artists out there who perpetually whine about the low quality work at Artomatic, and how above it all their art work is – here's the deal. Artomatic remains the biggest art show in town, draws in the biggest audiences and therefore, obviously, is the most seen art show in the entire D.C. Metro area. Nothing else even comes close. Nothing else even comes close to coming close.
In a town known as one of the country's biggest repositories of dead art, the living arts of D.C. traditionally get virtually no respect at all. At least one Washington artist transplanted to NYC has been known to disavow D.C. connections, who would say if cornered, "I lived there. I'm not from there." Ouch! That's the real world lay of the land. D.C. is slowly getting better, to be sure, but we're still way, way behind the big three of New York, Los Angeles and Chicago. Some people would put us behind a whole basket of cities in addition to those three. You could make a fast argument for Miami by bringing up nothing more than Miami Basel.
So, for those of you who are too cool for the room, you might want to give the ambient air temperature a quick check. Washington needs more people to take art seriously, and push for serious art around town. Count me as one of them. It's not always an easy road to travel: trust me, I've made some fast enemies along the way. Some want to label good-enough as great – sorry, that flight doesn't land at this airport.
The bottom line with Artomatic is Washington needs shows like Artomatic. When Artomatic becomes too good to contain itself, it will burst forth like spore pods in springtime. For that to happen, you need to get in the game, and show the world your laser hot art work. Prove to the world how fabulous you really are. Because you know, deep down inside, we want your art star self to reach its highest potential. It's good for you, it's good for me and it's good for the entire art community. Where good art goes, money follows. Good art is good business. Not to mention that good art makes life more interesting and enjoyable. If it didn't we'd all have bare-painted walls. Good art is good for everyone.
I can't even begin to count the number of artists out there who consider showing in Artomatic some sort of deathblow to their artistic reputation. Oh, puhlease… If all the complainers out there were showing work at Artomatic, it would be a very well-respected show indeed. It's all up to you. You have to get in the game, and think beyond the confines of your own piece of the world. See the big picture around you and your place in it. Be a leader, not a follower because, at the end of the day, artists are leaders. It's why totalitarian regimes can't stand the arts and try to control artistic expression. So lead already, show your work! Share it with the art world at large in D.C.
If that isn't enough for you, chew on this one. For many people around town, Artomatic will be the only art show they go see all year long. You can get a solo show in the slickest gallery in town, but the audience who sees your work at Artomatic will dwarf any gallery show by an exponential factor. And really, if your MFA fabulousness can't outshine rank amateurs… do we need to say it?
Friday, noon. Do it for the greater good, do it for yourself – just do it.