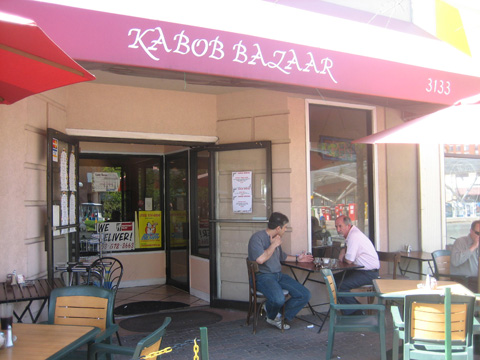 Matsutake Sushi & Steak may just be Arlington's golden-ticket addition to their block of night-on-the-town restaurant options.
Don't feel like cooking tonight? Don't. Instead, watch Matsutake's teppanyaki chefs cook for you. The dimly lit atmosphere showcases the Japanese décor with a modern day twist. Light melodies of the flute backed by Japanese string instruments create a relaxed environment, a perfect follow-up to a stressful day.
The entertainment at Matsutake starts when the grill is set aflame and doesn't end until your tummy is full. Somewhere in between, cooks show off by spinning eggs and throwing them into the air, juggling their cooking utensils and seeing how high they can get the flames before they grill everything from fresh salmon to quality steak just the way you like it.
Matsutake essentially has three different seating areas. A sushi bar gives customers a front-row spot to witness the sushi chefs in action. Dining room seating is available for the lunch buffet, a steal at $11.95, or for those who wish to order from the menu sans the live grilling preparation.
Saving the best for last, grill tables seat about eight guests from a possible combination of parties around a rectangular bar, framing a three-foot wide flat-iron grill where the chef cooks to perfection fried rice, vegetables and shrimp appetizers to be shared by the table. These, along with each customer's choice of meat — an array of both surf and turf favorites — are made right before your eyes.
Gyozas ($5.25) were chosen for an appetizer. These pan-fried dumplings quaintly arrived in their own little round bamboo box. Inside were half-moon shaped pieces of heaven stuffed with beef and cabbage and sided with a dish of soy vinegar sauce. My dining buddy, who forewent the grill option, started with the Miso Soup ($1.50), a saltier stock. For his main course, he ordered the Sushi Combo ($19.95), which includes 10 pieces of nigiri sushi and one roll, six pieces, of your choice. The sushi arrived fresh on a chilled platter whose design alone was as interesting as its colorful presentation of various fish, complete with a side of wasabi and palette-cleansing ginger.
All hibachi grill options will run you around $20-25 and include a starter soup and salad, your choice of meat, fried rice and vegetables. For an extra $2.50, an additional heap of fried rice is plopped on your plate. It's well worth it.
A broth-based soup came full of scallions and sliced shitake mushrooms. Its warmth was promptly complemented with the arrival of the side salad, served in chilled bowls. The generous amount of fresh greens, carrots julienne and tomato chunks came covered in a ginger dressing whose combined flavors can't be described by any adjective.
The fun began when the chef arrived, opening his presentation with giant flames. Guests' eyes aimed to the ceiling and back in unison as eggs were thrown into the air, cracked and scrambled. Minutes later, the whole table was enjoying fried rice done right. Not long after did the chef begin the preparation of everyone's choice meat. I went with the Hibachi Chicken ($18.95). Once grilled, our chef smothered it in a teriyaki glaze and ran it threw the flames one last time, personally serving the bite size carnivorous delectables to my plate in front of me. Last, but certainly not least taste-wise, came the vegetables — squash, zucchini, onions, mushrooms and bean sprouts — grilled in a soy-based marinade and divvied up between myself and the rest of the party. I was delightfully content at last.
This winter, get out of the cold and into Matsutake where you with your nearest and dearest can crowd around a grill offering more mouth-watering entertainment than any summer barbeque could serve up. This Japanese-style steakhouse is sure to please dining families and colleagues alike. Great for a first date, take the pressure off and let Matsutake's teppanyaki chefs give the two of you something to talk about.
Matsutake Sushi & Steak
302 S 23rd St.
Arlington, VA 22202
(703) 412-5301
Hours: Lunch: Mon. – Sat.: 11:30 a.m. – 2:30 p.m.
Dinner: Mon. – Thurs.: 5 – 10:30 p.m.
Fri. – Sat.: 5 – 11:30 p.m., Sun: 5 – 10:30 p.m.