CELEBRATING HIS 29TH birthday at the offices of the Falls Church News-Press Monday was Managing Editor Jody Fellows (right), who successfully blew out the candles on his cake as a portion of the News-Press crew looked on approvingly. (News-Press photo)
Toast of the Town
The Local Toastmasters International Humorous Speech and Extemporaneous Speaking Contest will be held on Saturday, Oct. 13 at 8:30 a.m. at the United Baptist Church (7100 Columbia Pke., Annandale). The event cost is $5. For more information, contact tm speech@yahoo.com.
Go Soapbox Racer, Go!
Five Falls Church Designers, Chris Broz, Michelle Sadiarin, H. Robert Sullenberger, Michael Taft and Jacob Cohen, team name WhatWorks, have been selected to compete in the Red Bull Soapbox Race on Waterman Street, Providence, RI on Saturday, Oct. 13. The FC team's car is inspired by the classic computer game Oregon Trail.
Visit Library, Learn to use Value Line
The Mary Riley Styles Public Library (120 N. Virginia Ave., Falls Church) will provide free one hour seminars on using the Value Line Investment Survey on Saturday, Oct. 13 at 9:30 a.m. and Monday, Oct. 15 at 7:30 p.m. To register, visit the library reference desk or call 703-248-5035.
Fiesta to Benefit Orphans
The Friends of Orphans Fiesta 5K Fun Run/Walk will take place Saturday, Sept. 15 at Hains Point (East Potomac Park, 1100 Ohio Dr., SW D.C.). Proceeds benefit orphanages throughout Latin America and the Caribbean. Registration fee is $20 for youth under 18 and $25 for adults. Register at active.com or contact Kristin McLeod at 703-848-2072 or kmcleod@friendsus.org.
Old Fashioned Falls Church Family Fun
The 15th Annual Farm Day will be held Saturday, Oct. 6 from 10 a.m. – 3 p.m. at Cherry Hill Farm (312 Park Ave., Falls Church). Old fashioned activities and live music. Admission is free. For more information, call 703-248-5171.
From Russia with Love
A professional vocal ensemble from St. Petersburg, Russia, CON ANIMA, will perform arias and folksongs on Monday, Oct. 1 at 7:30 p.m. at Graham Road Church (2929 Graham Rd., Falls Church). Admission if free, suggested donation of $10. For more information, contact Jon Lackey at 703-573-4444, ext. 207.
Local Resident Earns Honors
Victoria S. Hodson of Arlington has been named to the Dean's List of the spring 2007 semester while attending Saint Joseph's University in Philadelphia, Pa. Hodson is majoring in undeclared social science.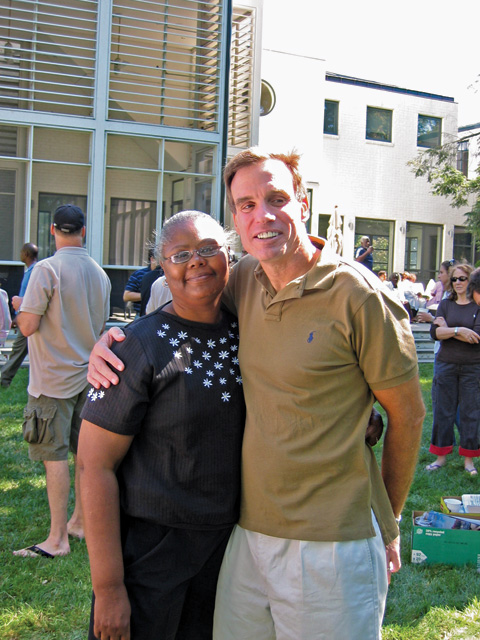 Gambling for Animals
The Animal Welfare League of Arlington is hosting Catsino Night and Silent Auction Gala to Benefit Arlington Animals and help homeless and neglected animals in our community. The event will be held on Saturday, Oct. 20 at 7 p.m. in the Historic Lobby in Terminal A at Ronald Reagan National Airport (D.C.). Many casino style games, prizes, live music, drinks and hors d'oeuvres. Tickets are $100 per individual or $180 per couple. For more information, call 703-931-9241 ext. 216.
Rotarian's Recruiting Young for Brazil
The Rotary International District 7610 is recruiting young professionals ages 25 – 40 for a Group Study Exchange. Candidates will visit Brazil from April 11 – May 10. Food, housing and airfare provided by the Rotary. Application deadline is Monday, Oct. 8. Interested applicants contact, Frank Green at 703-642-9797.
Entrepreneurship Fair for the $ensible
The Chi Beta Omega Chapter of Alpha Kappa Alpha Sorority, Inc. is hosting the Dollars and $ense Business and Entrepreneurship Fair at the Falls Church Community Center (223 Little Falls St., Falls Church) on Saturday, Sept. 22 from 11 a.m. – 2 p.m. Keynote speaker is Ms. Jackie Robinson-Burnette, Deputy, Office of Small Business Programs, U.S. Dept. of the Army. Admission is free.
Nationals Honor Late Baseball Writer
The Washington Nationals are naming the press box in the new Nationals Park the "Shirley Povich Media Center" to honor the late Hall of Fame Baseball Writer. A celebration is scheduled for after the park's opening in 2008.
Remember the Memoir Writing Class
Cheryl Somers Aubin is teaching a Foundations of Writing class at McLean Community Center (1234 Ingleside Ave., McLean) starting Tuesday, Oct. 2 from 10 a.m. – Noon and running for six weeks. McLean residents pay $79 and non-residents pay $107 for the class. For more information, go to www.McLeanCenter.org or call 703-790-0123.

Press Club Drinking
The French Wine Society will host their first Bordeaux Blending Seminar this Friday, Sept. 21 from 7 – 8:30 p.m. at the National Press Club (529 14th St., NW D.C.). Admission is $59 for members and $69 for non-members.
Dulin Church Sponsors Banquet for Homestretch
The Dulin United Methodist Church sponsored the Annual Awards Banquet and recognized families supported by Homestretch. The organization helps families transition to home ownership. Families were given a meal and gift cards. Dulin Church also donated $50,000 to Homestretch.
Meditate and Transform Your Life
Vajrayogini Buddhist Center will host the Transform Your Life-Meditation Class Series to improve life and reduce stress. Classes will be held at The Griffin Center (3800 Fairfax Dr., Suite 5, Arlington) Mondays, from 7 – 8:30 p.m. The cost is $10 per session. For more information, call 202-986-2257 or visit www.meditation-dc.org. No registration required, walk-ins welcome.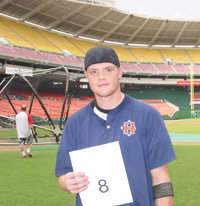 NAWBO Candidate Meet and Greet
The National Association of Women Business Owners, Northern Virginia Chapter will host a Candidate Meet and Greet on Thursday, Sept. 20 from 3:45 – 5:45 p.m. at Brio Tuscan Grill (1961 Chain Bridge Road, McLean).
Cost for members is $35 before Sept. 10 and $45 after and for non-members $50 before Sept. 10 and $60 after. For reservations, call 703-524-5594 or visit www.nawbonova.org.
JMHS Class of '87 ReunionJames Madison High School will host the Class of 1987 Reunion at Clyde's of Tysons Corner (8332 Leesburg Pike, Vienna) on Saturday, Oct. 6. Reception at 7 p.m. and dinner at 8 p.m. For more information, visitwww.greatreunions.com.