July 4 – 11, 2007


Correction in IRS Conviction Case
An article in last week's News-Press, "F.C. Businessman Gets Probation After Fed Investigation," inadvertently listed the wrong address for the location of convicted Falls Church's businessman Pawan Sanai's gas station, one of two businesses he owns in the City. Sanai plead guilty to "structuring" cash deposits in 2004 but received only probation after a massive federal investigation by IRS and Homeland Security officials turned up nothing. They feared he might have been involved in a sinister money laundering conspiracy, but conceded in court last week that there were no grounds for a serious penalty against Sanai. Sanai's gas station, Gas King Auto Repair, is located at 8134 Lee Highway in Falls Church, and he also owns Dashmesh Automobiles, trading as Auto King, a used car dealership. The News-Press apologizes for the incorrect information in last week's edition.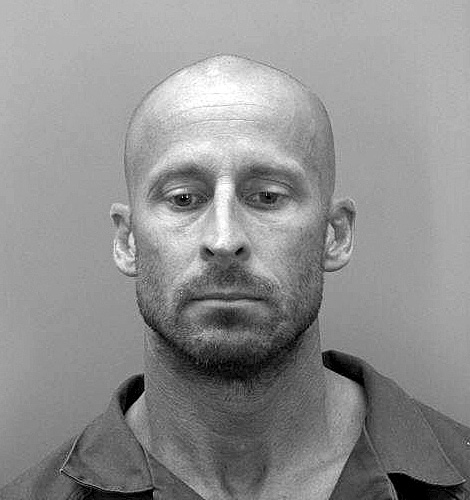 Suspect in 4 Regional Bank Robberies Arrested
Fairfax County Police have arrested and charged a man believed to be responsible for four bank robberies in the region in the last year. Eric Thomas Kjellson, 44, of 3503 Annandale Road, was already in custody on an unrelated matter at the Fairfax County Adult Detention Center when he was charged. Police believe his is responsible for the following bank robberies: 1. Wednesday, May 2, 11 a.m. at the United Bank, 3289 Woodburn Rd., 2. Tuesday, May 8, 10 a.m. at the BB&T Bank, 11230 Waples Mill Road, 3. Thursday, June 14, 10 a.m. at the Cardinal Bank, 14000 Sullyfield Circle, 4. Friday, June 15, 2:15 p.m. at the Bank of America, 7220 Columbia Pike.
F.C. Citywide Street Sweeping Program Slated
The City of Falls Church announced this week it has contracted Reilly Sweeping to provide citywide street sweeping on pre-scheduled weeks starting in mid-July. "Street sweeping helps reduce the volume of pollutants that enter the local streams through the City's 900 storm drains," a statement said. "Using a tandem sweeping method, the first sweep picks up large, visible objects while the second sweep vacuums fine particulate matter." Weather permitting, the sweeping in residential areas will be conducted Monday through Friday from 7 a.m. to 5 p.m. during the weeks of July 16, August 20, Sept. 17 and Dec. 17. Residents are advised to move vehicles off residential streets, if possible, when sweeping is scheduled for their area. The City has get to provide a more detailed schedule for areas of the City on sweeping days.