When a parent sends their child to a summer camp, they may think it's a way for the child to enjoy a week or two of sun, fun and friends. However, these camps can also benefit their pupils in an academic and professional way.
In recent years, summer camps have grown from woods-centered, bonfire-singing sleepaway vacations to focusing more on specific interests; some that may lead into a young adult's future career or academic goals. These camps can be centered on cooking, STEM, theater/dance, sports and much more.
Although a child may be initially hesitant about taking part in a summer camp, what they and their guardians might not know is that these camps can foster growth. These summer camps can take a child out of their comfort zone and blossom an interest they might have not had before.
Tom Rosenberg is the president and CEO of the American Camp Association, a national nonprofit organization that accredits all organized camps across the United States. Rosenberg stated the Covid-19 pandemic has "really highlighted and underscored" why summer camp/programs are important for the enrichment of children.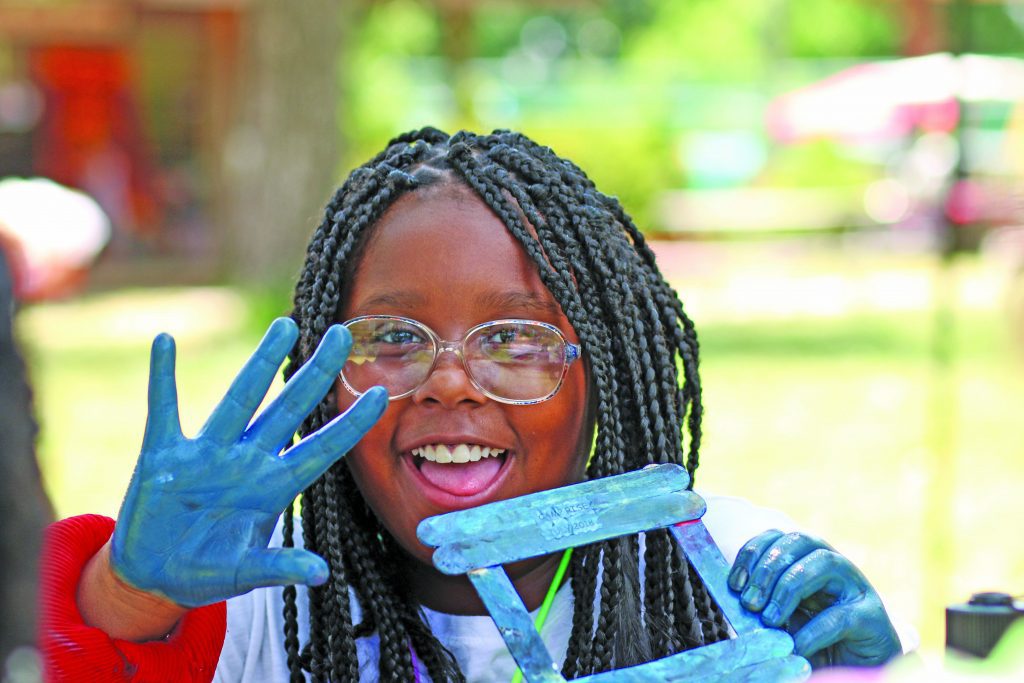 Learning at a summer camp or program is different from year-long learning at a school, according to Rosenburg, due to its "kinetic" and "experiential" hands-on learning. These camps can influence a child to take "positive risks," such as joining a camp/program that introduces them to a possible new interest.
"There's all kinds of things that you do at camp that are new, different and hard," Rosenberg said. "At camp, you learn to try hard things and not worry about making mistakes because it's a place that's set up to be emotionally and physically safe."
If a child does have an interest in science, the arts or athletics, camps can allow them to explore further what they can do with their interests in the future. These camps can also help a young one to acquire lifelong skills, such as communicating with others and developing independence.
In the City of Falls Church, camps are offered for both residents and nonresidents. According to the city's website, the Falls Church Recreation and Parks Department is "committed to offering safe, high-quality and enjoyable in-person camp programming."
In past years, the city has provided summer camps focusing on cooking, dance and gymnastics, art, music and theater, media, STEM and more. These camps allow a child to enjoy a camp experience based on their specific interests or explore something that can become a future school or career appeal.
Kristofer Titus is the association director of school age child care and camp at the YMCA Alexandria. He said it's important for children of all ages to "explore, learn and grow in their confidence and skills."
The summer programs offered at the YMCA Alexandria include health/nutrition camps and sports/ wellness camps. Speciality programs are also offered throughout the summer, including a crime investigation and an engineering camp. Titus said the YMCA sees about 1,000 children take part in these programs each year, with many former participants coming back when they get older to help out as staff through the company's leadership program.
Titus further stated that if children aren't given the opportunity to experience summer camps or programs, they are "less likely" to explore the different interests offered when entering middle school or high school.
"We want to give [children] an all-around experience so that they have the opportunity to see what they like and then dig deeper into that," Titus said.
Rosenberg went on to state that summer camps/programs are often the first place a child does something all by themselves, such as cooking, painting/drawing or playing a certain sport. Describing it as a "huge, project-based learning community," Rosenberg said camp allows a child to work with their peers and create/succeed at something together, a skill "relevant" from a workforce development perspective today.
"This is a generation of kids who are going to grow up and be inventors, design thinkers and learn how to engineer technology," Rosenberg said, "so that it can create better things for society and the greater community."