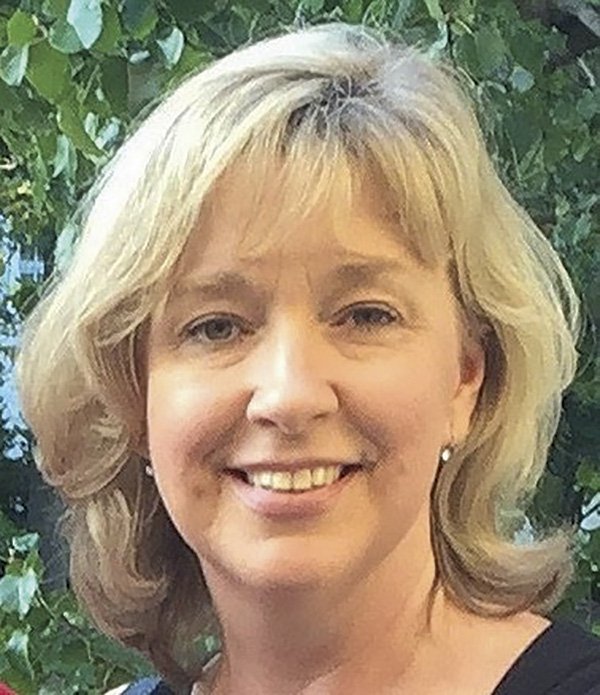 Kathleen McFall of Falls Church, Virginia, wife of Bob McFall and loving mother of Erin, Cara and Abigail, went home to our Lord and Savior Jesus Christ on Monday, March 4 after a courageous battle with cancer. Kathleen was born and raised in Northern Virginia and was the youngest of five children born to Walt and Margaret Barbee.

Kathleen was a devout follower of Jesus and an active member of The Falls Church Anglican, a talented artist, a dedicated art teacher at Pine Spring Elementary School and Ambleside School, and a thoughtful friend. She spent many hours on the pool deck supporting and volunteering for her daughters' swim teams. Her family and community will greatly miss her.

Kathleen was predeceased by her parents and is survived by her husband Bob and daughters Erin, Cara and Abigail as well as her sister Nancy Candeto and three brothers James Barbee, John Barbee, David Barbee.

A service of thanksgiving for the life of Kathleen will be held on Saturday, March 30, 2019 at 2 p.m. at Columbia Baptist Church, located at 103 W. Columbia Street, Falls Church, VA with a reception to follow at The Falls Church Anglican located 6565 Arlington Blvd., Falls Church, VA.

In lieu of flowers, the family asks that donations be made to Capital Caring Halquist Center located at 15th Street North, Arlington, VA 22205.