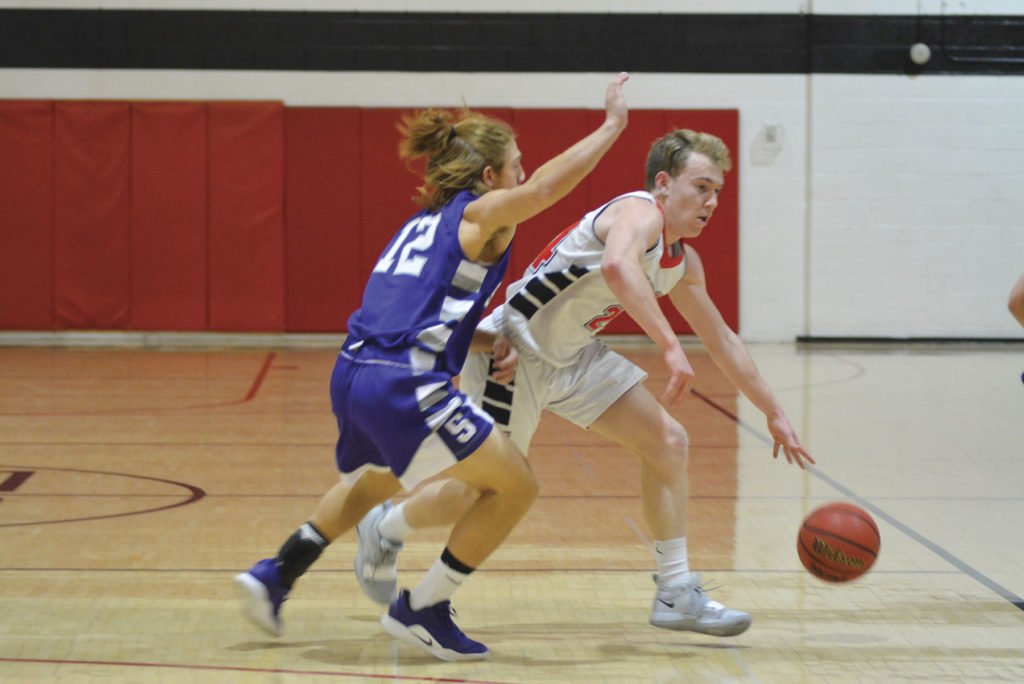 Now nearly three weeks through Bull Run District play, George Mason High School's boys basketball team keeps its spotless district record intact with wins over Strasburg High School and Madison County High School.
Tuesday night's game against Madison County might have been one of the least exciting rivalry games in recent memory. The Mustangs (8-7) appeared a bit hazy after a day off from school Monday and a two hour delay to welcome them into the week. Fortunately, the Mountaineers didn't bring much spunk to the court either, making Mason's skill advantage all they needed to get by Madison County.
"That was about as ugly a game as you're gonna see on both ends," head coach Chris Capannola said. "But I told the team, 'There was no excitement. No one was here in the crowd. We were sort of half asleep and they were, too.' The other option would be to completely fall apart and lose that game, but instead we kept about a six to eight point lead and they didn't seem too interested in coming back."
The Mountaineers led 4-0 early on, but once Mason got rolling it was all but over for the visitors. Senior forward Hollman Smith nailed an open three to push the Mustangs ahead 10-7, and after five unanswered points by Madison County, sophomore guard Deven Martino sank a straightaway shot beyond the arc to give Mason the lead for good to end the first quarter.
From there the Mustangs seemed to cruise control with their leads oscillating between six to 12 points. Smith hit a pair from the line to start a nine point run that included Smith converting a fastbreak, junior forward David Miller knocking down both his free throws and Martino draining another three-ball. But the Mountaineers three-point play and a split trip at the line brought the halftime score to 28-22.
Madison County got as close as 28-24 when it finished off a fastbreak of its own, but then Smith sank a three, Miller banked a tough shot inside, senior guard Max Ashton had a fruitful drive to the hoop and Smith again found open space as a cutter for an easy bucket to boost the score back up to 38-24.
Mason kept the Mountaineers at bay from there. As close as the visitors got was a three-pointer to put them down 45-37 with 2:36 left to play. The Mustangs responded with an eight point run to put the game out of reach with a final 56-45 margin.
Last Friday's game against Strasburg wasn't eventful, until it was. Mason led 22-11 after the first and was still comfortable with a 38-25 lead at the half. A third quarter that saw the Mustangs outscore 14-6 had them sitting pretty with a 52-31 lead in the fourth. However, the Rams stormed back with a 26-point fourth quarter that had Mason getting back into a competitive mindset, and holding off Strasburg for a 66-57 win.
The Mustangs travel to Clarke County High School on Friday.