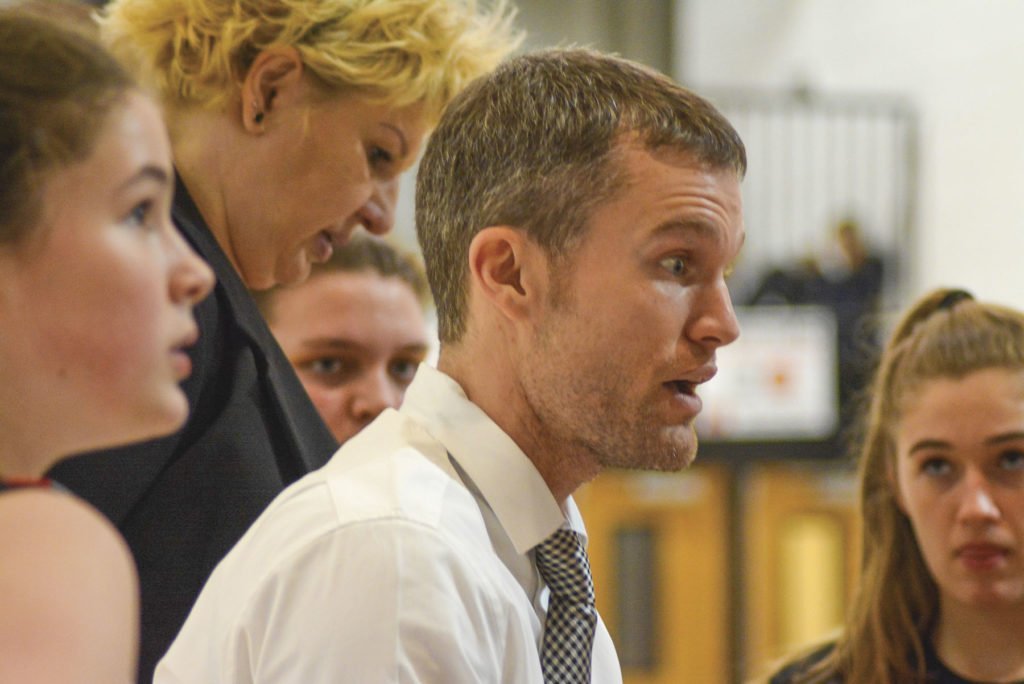 A week on the road saw George Mason High School's girls basketball team break even with a 55-44 loss to Central High School and a 61-36 win over Strasburg High School.
While Mason's overall record (5-10) may not be easy on the eyes, its 2-1 record in the Bull Run District is giving them plenty of reasons to smile. It helps too that the Mustangs are getting crucial road games out of the way, making their home stretch into the Conference tournament a literal home stretch with four of their final six games taking place at The Pit.
In order to get in the winning graces, Mason just needs to keep trending in a positive direction with how they approach the games.
"Really important moving forward for us to dictate pace of play and to execute our game plan," Mason head coach Chris Carrico said. "Every game from here on out will be very competitive."
The Jan. 9 road game against Central was a perfect example of how competitive games will be the rest of the way.
The Mustangs were matching the Falcons stride for stride in the first quarter, with both ending the first frame tied at 11. Foul trouble caught up with Mason, namely for senior guard Maddie Lacroix, and she had to be removed from the action in order to preserve her for the second half. Due to her absence, the Mustangs slipped a bit and trailed 24-22 going into the half.
An eight-point burst from Central opened the third quarter and permanently put Mason in the hole.
The Mustangs persevered and cut the lead to down to one a few times, but never could surmount the Falcons' lead. The aforementioned foul trouble helped Central outscore Mason 17-9 in the fourth and cemented the game's conclusion.
"We definitely gave ourselves a chance to win the game but didn't take advantage of the opportunities we had," Carrico added. "After reviewing our tape we stressed the importance of not taking off possessions and to value the basketball."
On the road in Strasburg Tuesday night, the Mustangs were on the wrong end of a 14-8 deficit following the first quarter. The Rams' height was bothering Mason early on, but as the game aged the Mustangs adapted as the trio of forwards in junior Emma Rollins and freshmen Megan Tremblay and Rianna Arsenault began eating up rebounds.
The Mustangs outscored Strasburg 17-5 and 17-6 in the second and third quarters, respectively, to establish a 42-25 lead heading into the fourth.
Mason's offense was sharp in the second half, and despite a short run from Strasburg to keep the Mustangs on their toes during the final frame, they were able to comfortably pull out a win.
Next up for Mason is a home game against Madison County High School tomorrow and a road game against Rappahannock County next Tuesday, Jan. 22.