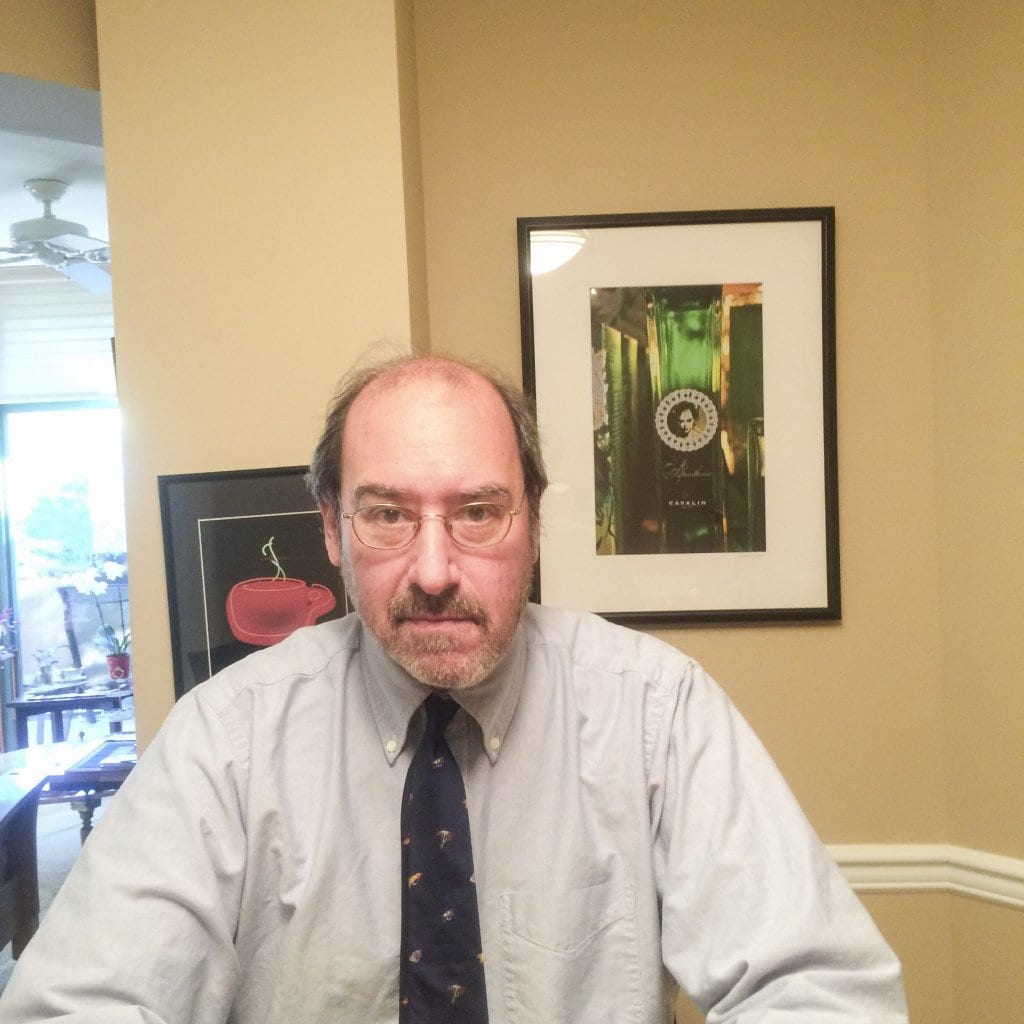 by Kate Karstens
Falls Church's David Nelson has been declared the worst fantasy genre writer of 2015. With a single lead filled with satirical elvish names, the perfect elements to a mystical cookout, and, of course, the thrill of unexpected company, Nelson has won the Bulwer-Lytton Fiction contest for the Fantasy category.
Named after the Victorian novelist, Edward George Bulwer-Lytton, the contest strives to find wretched leads similar to those of Bulwer-Lytton, such as, "It was a dark and stormy night," from his 1830 novel, Paul Clifford.
Professor Scott Rice of the San Jose State University English department is the founder and judge of the contest that gathers thousands of horrible leads each year, all from those who hope to become the worst writer of them all.
Nelson's entry, crafted over a year, is the epitome of everything a reader would love to hate:
"The three Black Forest Elves, Twinklemann, Sparklemann, and Von Dazzleberg, were sitting at their merry campfire, frying their wursts and hamhocks, slathering their rich black bread with the grease, drinking the icy magical Rhine-water, and one of them at least puffing away on a pudgy little elven-pipe, when who should show up but the OTHER famous elves Oberon, Titania, Galadriel, Elrond, Tinkerbell, the Munchkin lollipop dude, and that thing on the airplane wing in "Twilight Zone."
However, fantasy is not the only genre where Nelson can allow his horrible writing to flourish. He also received a runner-up in both romance and science fiction. He sends in around 20 entries each year, and considering the truly horrendous writers who may send in upwards of 50 entries and receive no mention, Nelson is few and far between.
"I first heard about the contest ten years ago, and none of mine made any kind of the cut for the first four years," said Nelson. "But five years ago I got an honorable mention, four years ago a category winner, then three years ago a category winner. I'm getting better at it." By repeatedly looking at the writers who trumped Nelson in his beginning years, he learned what Professor Rice wants, and what he doesn't.
"They don't want gobbledy-gook," he said. "It has to be funny bad writing…well-done bad writing." This type of ghastly writing takes time and daily work. Nelson has around 40 entries in the works, aiming to perfect and craft, line-by-line. Some have been there for three years because Nelson has not been able to take the right angle. A surprising amount of thought goes into such atrocious writing.
"Where can I take it in one sentence, that's funny, twisted, deadpan humor, pun worked in, anything," he said.
"It'll sit there and I'll go back and forth with it. Finding new words, finding new ways to punctuate it, making it what I think is as good as I can do."
With over 40 possible entries begging for Nelson to perfect them, he will start another next week in preparation for the upcoming 2016 contest. His daily-crossword puzzle has yet to win the overall contest prize, however with three mentions in a year, it is not far off.
Nelson hopes to create a novel later in life, putting an abhorrent lead to the test of developing an entire plot.