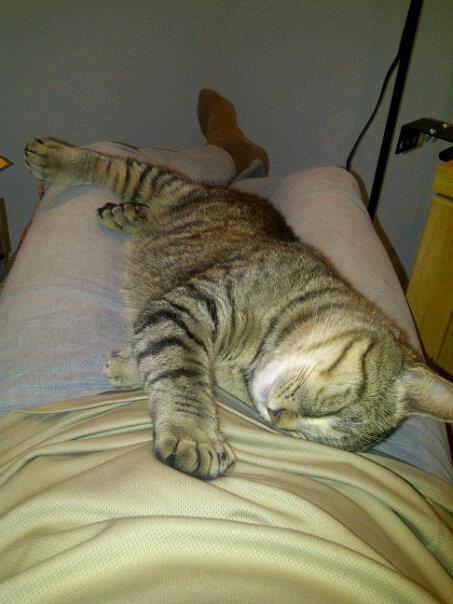 Update: Gibbs returned home Tuesday and was reunited with his family.
Gibbs has gone missing from his City of Falls Church home. This 2-year-old neutered male Pixie-bob cat is black, cream and brown with both black stripes and spots and weighs about 11 pounds. He has a short 2-3 inch bobbed tail and six digits on all four paws.
He's very loving, but sometimes timid around new people. He has a microchip but no collar. He was last seen last Friday evening. Gibbs is an indoor kitty that's not used to being outside and his family misses him. Those who may have seen Gibbs are asked to call 703-623-3719 or 703-533-2276.