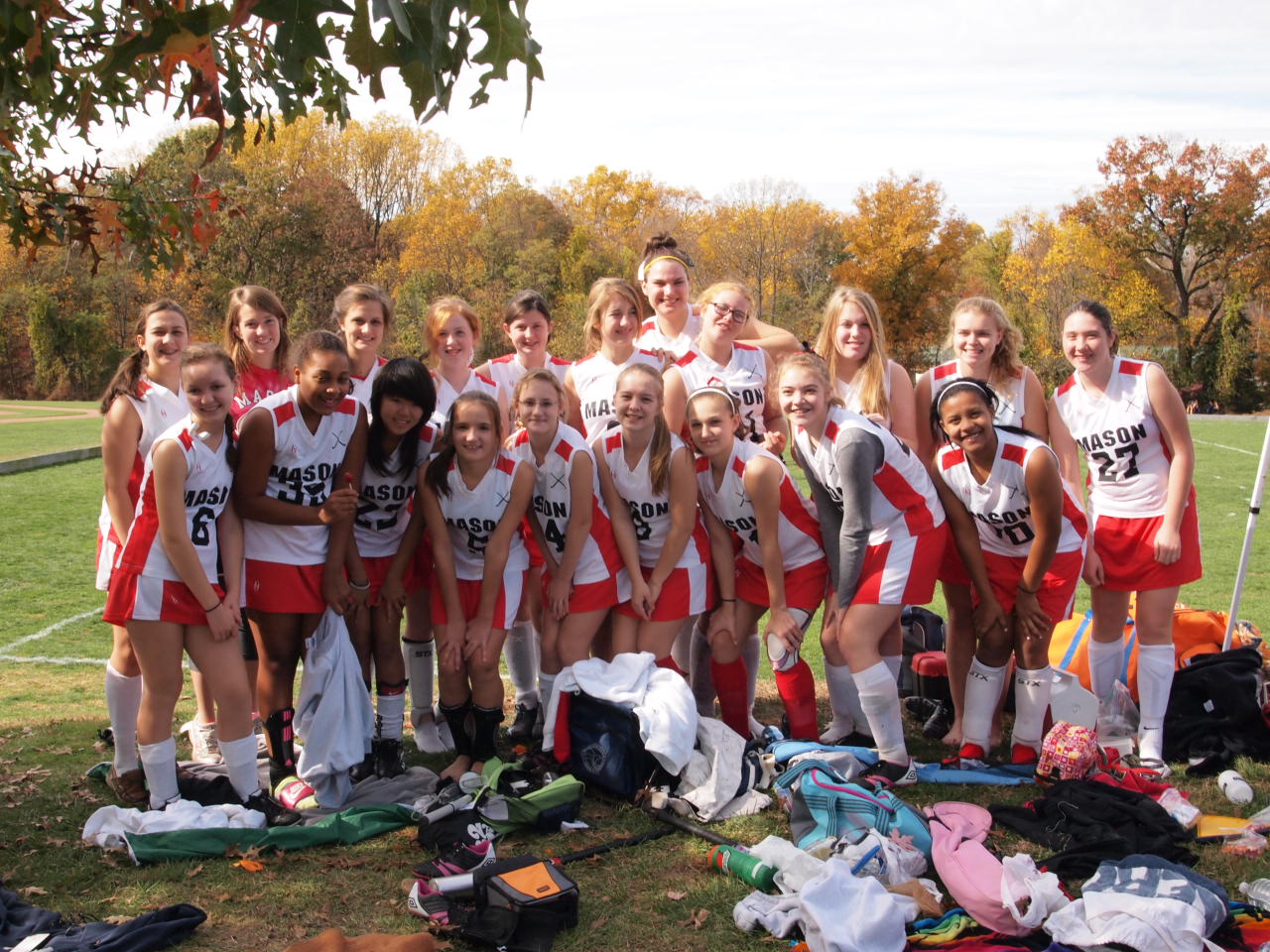 (Photo: Justin Wills)The George Mason High School JV field hockey club team journeyed to the Madeira School to participate in a JV tournament last Saturday.
The girls first took on Sidwell Friends School, dominating most of the 20-minute game, but ending with a score of 0-0.
Next, the girls had a hard-fought battle against Brookewood School. Though Brookewood won, the Mustangs played well, passing, spreading out, and taking the ball up the field.
After a 20 minute break, the girls played against the National Cathedral School. Mason fought hard, but National Cathedral School came out on top with a score of 0-3.
After a quick break, the Mustangs went on to play Episcopal High School, undeterred by the day's losses. The game was scoreless when time elapsed, thanks to good defense and great saves by eighth-grade goal keeper Hannah Hiscott.
The Mustangs' game against Stone Ridge School that immediately followed was also a draw.
After a long wait, the girls were excited to learn they would advance to the quarterfinals.
They challenged Stone Ridge, playing an intense game. Eighth grade Mason midfielder Korinne Wills shot the ball towards the right corner of Stone Ridge's goal, but the shot was intercepted by a defender at the last moment.
After 20 minutes, the score tied at 0-0, a shoot-out was declared. After several rounds of shots by each team, a ball from Stone Ridge shot into the top right corner of the cage, ending the round and eliminating Mason from competition.
Though the Mustangs did not advance to the semifinals, the girls felt they played an excellent series of games.
"We have improved so much since our first game," freshman Julia Boland said.
Both the Mason JV and varsity teams will play Potomac Field Hockey in their last game of the season Saturday at Bolen Park.