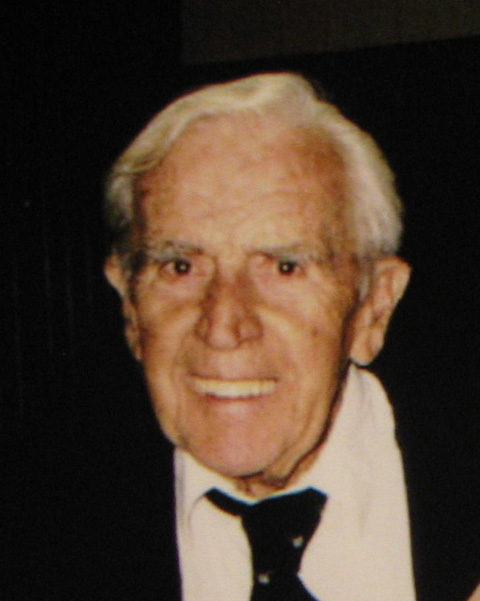 Mary Irene Quick Garvey died at home on Sept. 17 after a long illness. She was 96.
Mary was born in Cairo, Illinois, on Aug. 22, 1916, but grew up in rural Minnesota. She lost her father, Aaron Benton Quick, to the flu pandemic in 1918. Her mother, Helen Mary Ruhnke, later married a widower with two daughters. That marriage produced a son. Mary survived her brother, step-sisters, and half-brother. She grew up in Utica and Winona, Minnesota, and graduated high school before going to work at a drugstore and later a clothing factory. She met her husband, Edward B. Garvey, in Winona, and they were married April 27, 1938.
In the 1940s, the family moved to the Washington, D.C. area where Ed worked for the federal government. Mary and Ed, along with Ed's youngest brother, Louis Jerome Garvey, designed and built the family home in Falls Church. They moved there permanently in 1949. The house was later recognized by the city for its unusual architectural features and was the subject of a dissertation.
Mary and Ed had five children: Dennis, born 1939; Daniel, born 1943; Kathleen, born 1946; Sharon, born 1954; and Kevin, born 1958.
Mary and Ed enjoyed square dancing and, later, bowling. Mary was a conscientious Catholic and an active member of St. James parish, participating in the Sodality for years and, after she was widowed in 1999, attending gatherings for Catholic seniors.
Mary loved to travel and was a great driver. When their family was young, she and Ed crisscrossed the country on car camping trips. Every summer, Mary drove the children to Minnesota to visit her parents. In 1965, she and her three youngest children embarked on a driving trip all around Europe.
After Ed retired, he and Mary did much traveling abroad, and Mary took trips with others, as well. Along with Europe, Mary visited the Soviet Union, Yugoslavia, Tunisia, Mexico, Guatemala, the Caribbean, Hawaii, Singapore, and Hong Kong.
From her mother, Mary had learned how to put up preserves, her specialties being raspberry and tomato made from fruit grown in Ed's garden.
Mary is survived by four of her five children (Dennis died in 2008 and his wife, Terri, died in 2007): Daniel Garvey (Kay), Kathleen Menéndez (Héctor), Sharon Garvey (Timothy Wisecarver), Kevin Garvey (Lydia). She is also survived by nine grandchildren and eight great-grandchildren.
There will be a funeral Mass for Mary Garvey at St. James Catholic Church, 905 Park Ave., Falls Church, at 10 a.m. Sept. 22. Interment will follow at the National Memorial Park, at West Street and Lee Highway, at 1 p.m.