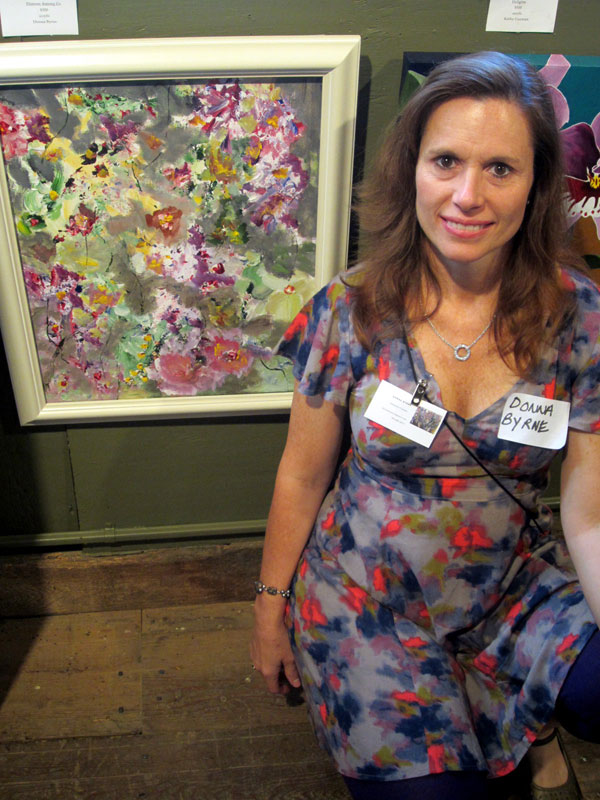 Local artist Donna Byrne had two of her new paintings selected for the bi-annual regional art show, "Art at the Mill" in Millwood.
The art show, which is in its 41st year, is held at the historic Burwell-Morgan Mill that is part of the Clarke County Historical Association. The show includes over 1,000 original artworks by 250 regional artists.
Byrne's selected paintings are part of her current "Floral Abstraction" collection. She is also currently exhibiting five additional paintings from that collection at The Local Market on Broad Street in Falls Church.