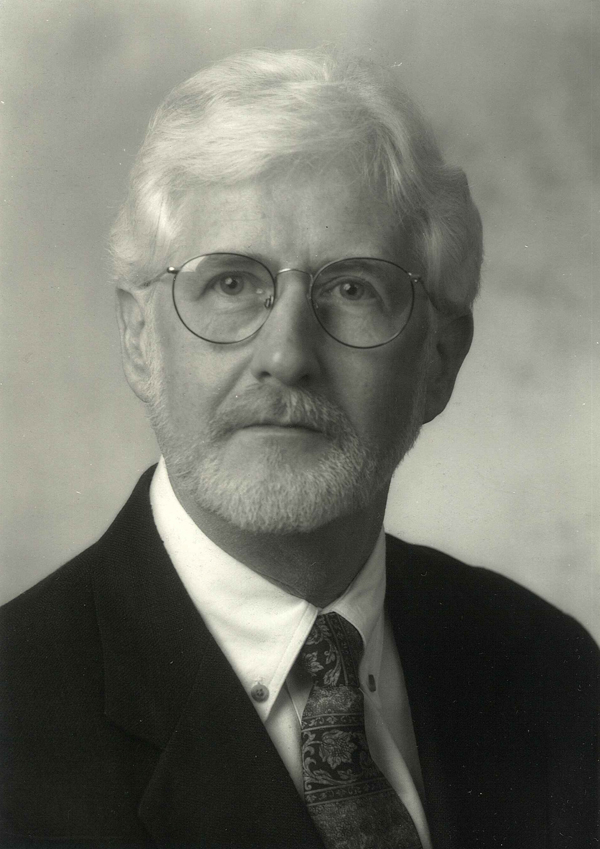 A memorial service was held July 11 in Williamsburg, Virginia for long-time Falls Church resident, noted painter and Northern Virginia high school educator, Raymond Gene Wilkins, 73, who died after a lengthy illness in Williamsburg on May 20. Dr. Wilkins and his wife of 49 years, Patricia, lived on Seaton Lane during their time in Falls Church.
A native of Lewistown, Pennsylvania and a U.S. Army veteran, he earned a B.A. From Pennsylvania State University and a Master of Fine Arts degree from George Washington University. In 1983, he was awarded a Ph.D. from Penn State, with his doctoral dissertation titled, "The Contemporaneousness of the Past: Historical Reflections on Artistic Giftedness," which contrasted the lives and education of American painters Benjamin West and Thomas Eakins.
Dr. Wilkins taught at Oakton, Marshall and South Lakes high schools in Northern Virginia, and was named the Agnes Meyer Teacher of the Year in Fairfax County in 1987. In the Fall of 1987, he went to Japan under auspices of the Japan Foundation with nine other educators of observe and advise the Japanese education system. While at South Lakes high, he piloted "advanced placement" art history and studio art programs which spread throughout the Fairfax County School System. He collaborated with the Greater Reston Arts Center to obtain a grant from the Mid Atlantic Arts Foundation to fund an artist in residence program, producing a sculpture which still stands in front of South Lakes High today.
In concurrence with the Fairfax school system, he also taught for years in the Northern Virginia Community College system, and he chaired the visual arts department of thf Interlochen Arts Camp in Interlochen, Michigan, for several summers. He taught painting at the first Governor's School for the Gifted in the Arts at Mary Washington University in the early 1970s.
More recently, he held a position as an Arts Assessment Specialist at the Educational Testing Service (ETS) in Princeton, New Jersey, working on "advanced placement" art history and studio art programs for several states in the U.S. and at U.S. Defense Department schools in Italy and Germany. Upon leaving ETS, he founded his own educational consulting firm, R.G. Wilkins and Associates, working on several state departments of education, including with the Pennsylvania Department of Education on an arts and sciences integration project. He retired in 2002.
A noted artist, Dr. Wilkins' works are displayed in several museums and private collections, including the National Museum of American Art in Washington, D.C.
He is survived by his wife Patricia, a son Mark Williams of Centerville, Massachusetts, two daughters and their spouses, Hillary Wilkins Hatch and Michael Hatch of Weaverville, North Carolina, and Elizabeth Wilkins Sykes and William Sykes of Williamsburg, Va., and four grandchildren, Bella and Hannah Hatch, and Maggie and Teddy Sykes. He is also survived by two sisters and a brother.
In lieu of flowers, the family has requested donations be made to the Apple Federal Credit Union Education Foundation Scholarship Fund, www.afcufoundation.org.