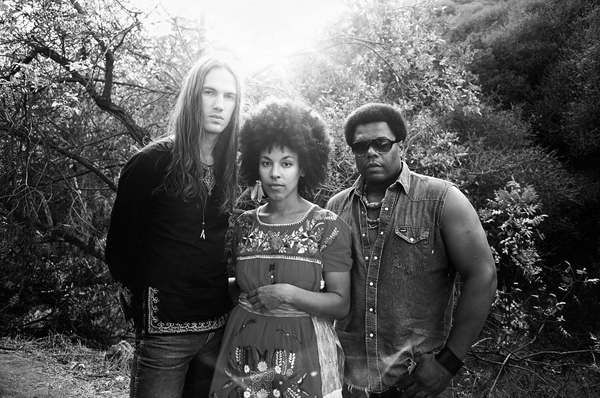 In a way, Earl Greyhound was in a four-year cocoon.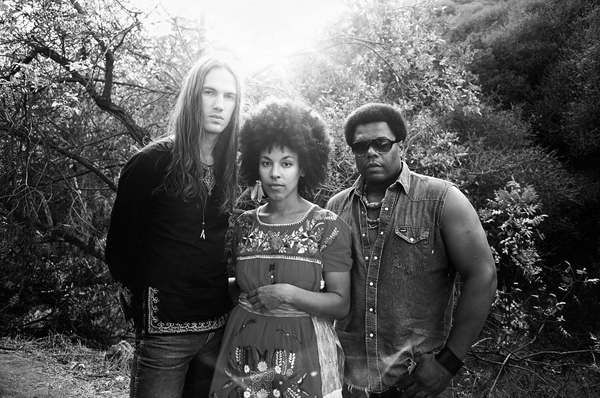 In a way, Earl Greyhound was in a four-year cocoon.
In the period between the release of their first LP, the 2006 release Soft Targets, and their follow-up album, Suspicious Package, in 2010, the New York-based funk/rock/fusion outfit spent their time "learning the rudiments of Rock and Roll," says songwriter, singer and bassist Kamara Thomas.
"It was four years of gathering inspiration, new influences and harnessing some big ideas," explains Thomas, one-third of the EG trio, along with guitarist Matt Whyte and drummer Ricc Sheridan. They emerged, as you may expect, as a similar but even more beautiful being. And considering Soft Targets earned raves from Rolling Stone, The New Yorker ("Whether or not you think Earl Greyhound are the Next Big Thing is irrelevant — watching them will convince you they are.") and Spin ("This band can crush your favorite band."), that's no small evolution.
Simply put, Earl Greyhound is just now starting to tap into the full potential first found when Whyte and Thomas joined up for a jam session in New York and got the ball rolling in 2002. The two songwriters and singers quickly discovered their complementary styles, hailing from very different musical backgrounds but sharing a similar passion.
"We have very different sensibilities," says Thomas, who grew up in a fundamentalist Christian environment with little exposure to pop music. "We just liked each other's songs and how we approached songwriting differently. Matt is a guitarist first and foremost and he has this tech prowess and just has this arsenal of music knowledge, particularly pop music."
In the band's early days and through the release of Soft Targets, they relied on Whyte's writing prowess to propel their early compositions.
"He had a lot of material he wanted to get to early on and we were just getting our bearings in rock and roll," Thomas says. Beginning on Suspicious Package and continuing on upcoming EP release Ancient Futures, Earl Greyhound's writing dynamic has grown more collaborative, with more and more songs featuring Thomas's fingerprint.
"I think I'm a little more of a storyteller than Matt," Thomas says. "It starts with a melody and a vocal line, but there's always an idea for a story."
Since first joining the group in 2005 — replacing departed drummer Chris Bear (now of Grizzly Bear) —  Sheridan has joined in the writing collaboration as well. Ancient Futures features a fun Sheridan tune titled "Lady Laser."
"He comes from more of a fusion background," Thomas says of Sheridan. "And the stuff we've been demo-ing now has had a bunch of weird, proggy stuff going on."
In fact, you won't spend many idle hours trying to pull out the genres blended into the Earl Greyhound catalog. Funk, rock, pop, blues, you name it, this trio has tapped into it during their illustrious early career. But beyond the genres, one trait surpasses all others: With a Black Keys-like passion, they can just flat out bring it. Particularly in a live setting.
"We road tested both LPs before we put anything on an album, trying to capture some of that live sound," Thomas says. "When we take the stage, we try to explode the walls out of very space we're in. We really like pushing the envelope, making a big sound and big gestures to match."
If that's the case, I certainly hope The Black Cat is up to date on its insurance payments. The trio takes the Backstage at the D.C. concert venue Nov. 18 at 9 p.m. Tickets are $10.
• For more on Earl Greyhound, visit www.earlgreyhound.com.