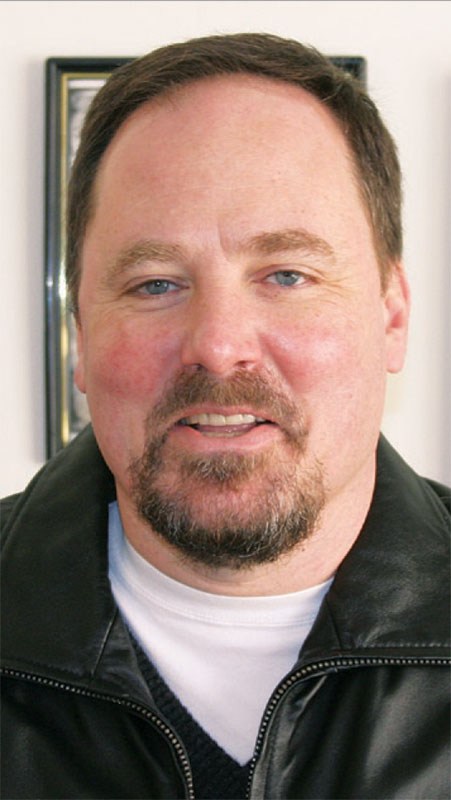 Chairman:  Gentlemen, gentlemen, put a cap in it already. You all know why we are here. Valentine's Day slipped off the schedule, again, and it falls on a Monday. We know what's at stake, so let's go ahead and get started. Approval of minutes from last meeting …

[Scene opens in lodge-like setting, where group of men are holding an emergency Man Club Meeting to discuss upcoming Valentine's Day activities. Smokey room, animal heads on walls, flat screen television, a PS3 game system, keg in corner, blacked-out windows, traffic cones, laundry pile and truck parts litter the room.]
Chairman:  Gentlemen, gentlemen, put a cap in it already. You all know why we are here. Valentine's Day slipped off the schedule, again, and it falls on a Monday. We know what's at stake, so let's go ahead and get started. Approval of minutes from last meeting …
Random Guy#1: We never take minutes.
Chairman: That's right. Treasurer's report ..
Treasurer Guy: Spent it all on stuff.
Chairman: Motion to accept treasurer's report?
All Guys: AYE
Chairman: Alright. Can we get a report on planned activities from the Young Guy Subcommittee?
Young Guy Delegate:  Gym in the morning. Tanning session. Met some girl with a twin sister last week. $200 on roses, dinner downtown, and then whatever. Sent Valentine's Day cards to her mom and sister.
Chairman: Nice touch. I, uh, have several, well, desperate, requests from the Creeper Guy Auxiliary for an after-event wrap up report from your subcommittee … a "really detailed" report, to be more specific.
Young Guy Delegate: No problamo, dudes.
Chairman: Appreciate that. Anything from the New Dad Subcommittee?
New Dad Delegate: Oh man. We are broke. Our bosses are jerks. Thinking we will run to the mall and get a card.  Crap, that is so lame …
Chairman: Relax delegate. The Bitter Divorced Guys are suggesting maybe bringing more game with a thoughtful hand written card from the baby, breakfast in bed, and doing something on the honey do list. Something to think about.
New Dad Delegate: You guys are awesome.
Chairman: It is why we are here, Delegate. Can I get a report from the Middle Aged Guys Subcommittee?
Middle Aged Guy Delegate: Thank Mr. Chairman. Very much the same report as last year. The kids are gone. We will be making our special chicken dinner, pouring her favorite wine, then a quick trip out to the house on the Eastern Shore.
Chairman: Just so you know, I am getting reports from mommy groups your team is getting stale. A heartfelt love letter, a last minute trip to Vegas, taking her mom to a strip club … something to shake up the routine might be a good idea.
Middle Aged Guy Delegate: You mean like sexting?
All Guys: NO!
Chairman: Look, Delegate, we appreciate your enthusiasm, but we adopted the No Farveing Rule for a reason and we expect you to abide by it. Okay, let's hear from the Old Guys Subcommittee.
Old Guy Delegate: Good evening gentlemen. We will be dressing for a dinner dance with ladies at the senior center, bringing corsages, of course, and sending Valentine's to our grandchildren.
All Guys: Ahhhhhh …
Old Guy Delegate: Question. Does the No Farving Rule apply to all subcommittee members?
Chairman: Oh, geezus.
---
Michael Gardner is a quixotic citizen and founder of the Blueweeds community blog.