Art Cloud #9
Rebecca Kamen – Divining Nature: An Elemental Garden, at the Greater Reston Arts Center (GRACE) (12001 Market St., Suite 103, Reston).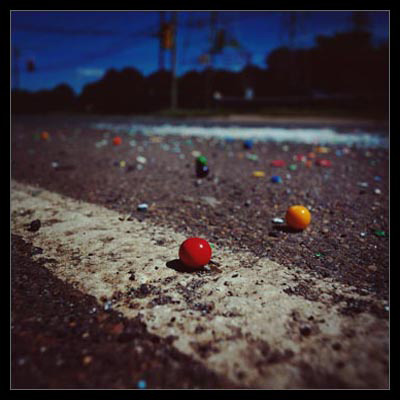 Art Cloud #9
Rebecca Kamen – Divining Nature: An Elemental Garden, at the Greater Reston Arts Center (GRACE) (12001 Market St., Suite 103, Reston). The event runs through Nov. 14, and the gallery is open Tuesday – Saturday, 11 a.m. – 5 p.m. For more details, call 703-471-9242 or visit www.restonarts.org.
Sculptor Rebecca Kamen's knee-high models of 83 atomic elements are made of stacked white mylar sheets and white fiberglass supporting rods, winding around one of the gallery's square supporting beams, then radiating outward in a Nautilus, or Fibonacci, spiral.
It's a supporting combination that's making GRACE one of the most professional galleries in town. If you're an artist with a major body of work to show, GRACE has to be on your radar screen simply for the bonuses you're likely to walk away with when it's all over.
Kamen's current show is interesting for its artistic spin on science; however, there are a few presentation issues on the art side.
The work fails to fully carry the space. It's something of a two-pronged problem. As with all shows here, the Gallery support beam has to be worked with, or worked around. Kamen chose to do both with her layout. The plan looks fine on paper, but it just isn't working in the actual presentation.
The smaller atoms wrap the beam, with the larger ones out on the floor. Consequently, much of the visual effect of rising sequential atomic complexities are lost.
The second part of this is a function of scale. While interpretations of diminutive objects, the models might play better if they were scaled up a good bit. The best viewing angles are low, near the floor – an angle few viewers are likely to see.
Presentation can kill your work in the art world. It's why artists sweat the details to seemingly dysfunctional degrees. Such concerns are only obsessive if it isn't your work being obsessed over. More than anything, this seems to be an unfortunate layout.
The collection of white models, seen from various positions, have a cloud-like ethereal presence. They also seem like wedding cakes, or to be more exact, the white paper sheets under the various cake layers … without the cake. And what a rich metaphoric field that would be! Clearly, the basic sculptural forms are adaptable to other formats and intentions if Kamen so chooses.
Kamen fills the gallery alcove with five additional wall-mounted sculptures loosely dealing with the five original elements, namely Earth, Fire, Water, Air and Cosmos, comprised of white mylar sheets and white fiberglass support rods.
These mylar sheets have an unfolded origami quality to them. The supporting rods criss-cross the mylar forms. They're interesting monochromatic works (especially against a white wall) which gives a minimalist feel, though it is anything but. They're playful exercises in light, shadow and line.
GRACE's annex art space is up the street at the Market Street Bar & Grill, within the Hyatt Regency (1800 Presidents St., Reston). Here you can see the oil pastel works of Lou Gagon through Jan. 11, 2010.
Executed within a landscape format, Gagon's works are, first and foremost, graded color exercises. They remind one of the Washington Color School works. Exuberantly colored landscapes are fairly common; however, few manage to do so with the serious sobriety of Gagon's pieces. These works are abstracts first and landscapes second.
Soundry's Inaugural
12 Angry Women, at the Soundry (316 Dominion Rd., Vienna). The event runs through Oct. 24 and the gallery's daily hours are 10 a.m. – 10 p.m. (with possible later closings up to 1 a.m., depending on business). For more details, call 703-698-0088 or visit www.soundry.net.
The Soundry is a fairly new art and music space housed in Vienna's industrial park beside the W&OD bike trail. The former body shop is now home to artists studio space, with exhibition and band areas as well. Lest we forget, they also run a coffee shop up front.
12 Angry Women is the Soundry's first nationwide open call show, and we must say, a rather ambitious move for such a young space. The effort seems to have been largely successful, pulling in a fair number of works from outside the VA/DC/MD area.
Commercial photographer Mark Gomez of Annandale spent the past couple of decades working in Los Angeles after studying at the Art Center College of Design in Pasadena. Gomez has two mixed media pieces with raw fiberglass torso body casts of pregnant women surrounded by photos of old infant tombstones.
Both pieces clearly deal with infant mortality and maternal loss – two themes that obviously struck a nerve with the 12 women jurors, as they awarded Gomez's work first place and the jurors' choice.
Another Art Center alum, illustration grad Matt Somma, has regular studio space in the main hall at Soundry. Futuristic or other worldly people inhabit his work. The characters seem fully human, though the context in which they live is far removed from the here and now.
Evincing the Art
Oil Painting Demonstration by Trisha Adams, at the Ayr Hill Gallery (141 Church St., Vienna). The demonstration is this Saturday, Oct.17, from 1 – 3 p.m. For more details, call 703-938-3880 or visit www.ayrhillgallery.com.
Middleburg, Va. artist Trisha Adams will demonstrate her painting technique while creating a new still life. The demonstration is free and BYOC (bring your own chair). Registration is recommended by the gallery due to limited space.