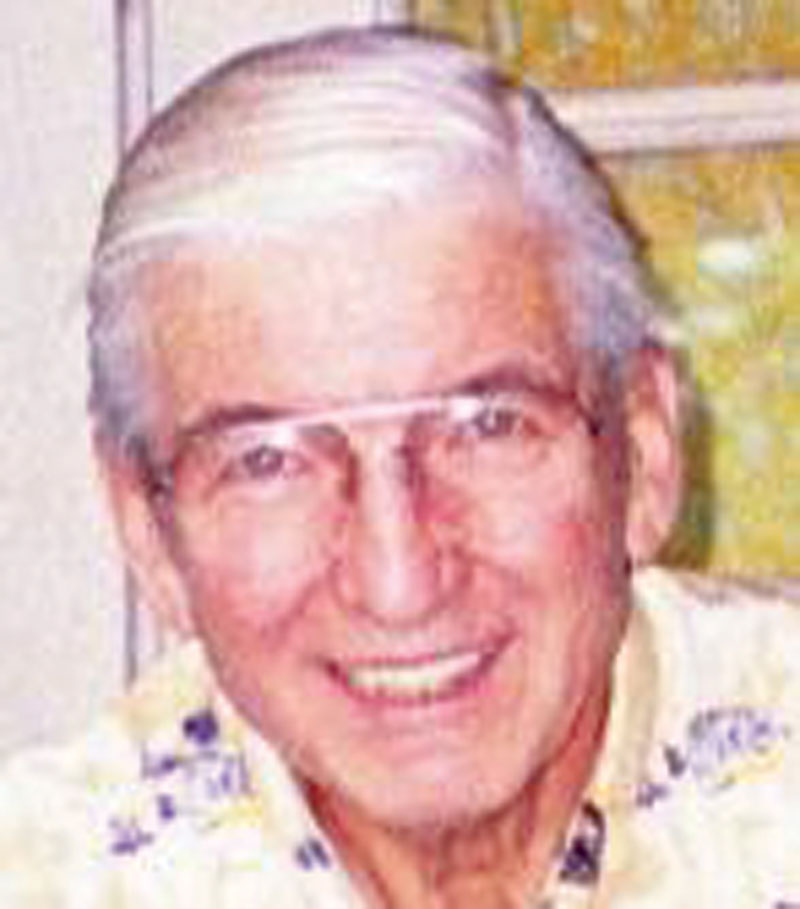 Leonard Carroll Wixson, whose real estate business Plantation Realty has been an icon on W. Broad Street, died August 9, 2009, at the age of 83 after an illness.
He was the husband of Marilyn Lamont Wixson for more than 60 years, father of Leonard Matthew Wixson of Star Tannery and Carolyn Wixson of Woodbridge, and grandfather to Maggie Wixson and Emmalee Haga. He is also survived by one brother, Gerald Wixson, of Bradenton, Florida.
Mr. Wixson was born in St. Ignace, Michigan, on July 5, 1926. He served in the U.S. Navy in World War II, earning a Presidential Unit Citation and campaign medals for his service in the South Pacific. After his marriage on August 27, 1948, he moved to Arlington to complete his college degree in 1950 at George Washington University.
In 1953 he formed Plantation Realty and, in 1960, moved the business to an old house in the center of Falls Church City and restored it as a brick office at the corner of Oak Street and W. Broad Street.
In 2003, he received a 50-year award from the City of Falls Church. In recent years, he lived on Belmont Bay in Woodbridge to be closer to family and his weekend retreat on the Potomac River.
Friends may call at the Murphy Falls Church Funeral Home, 1102 W. Broad St. (Rt. 7), on Thursday, August 13, from 6 to 8 p.m. The memorial service will be held at Holy Trinity Lutheran Church, 3022 Woodlawn Ave, Falls Church, VA 22042 on Friday, August 14 at 12 noon, with calling hours from 11 a.m. to noon. He will be interred at Arlington National Cemetery later this year. In lieu of flowers, contributions may be made to Holy Trinity Lutheran Church or Capital Hospice, 2900 Telestar Court, Falls Church, VA 22042.