Planning Meeting for New Arts Center
Falls Church's only space for the visual and performing arts will soon begin construction at Pearson Square (410 S. Maple Ave., Falls Church), with an opening planned for summer 2009. At the March Falls Church Arts (FCA) Artists' Roundtable Laura Hull, Creative Cauldron's producing director/founder, and Jim Lynch, president of FCA, will discuss the vision for the space and outline some of the plans for its use.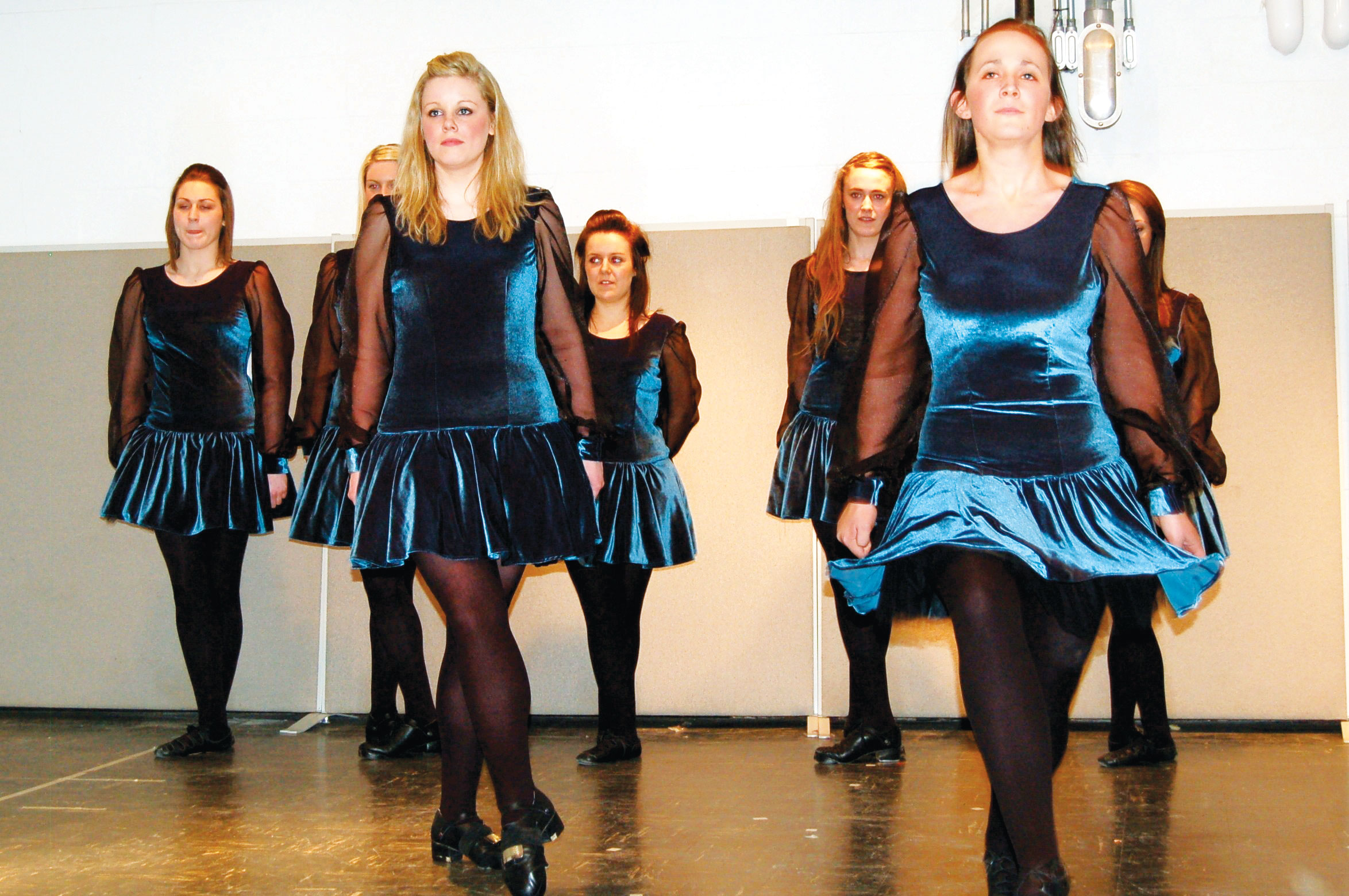 They will also discuss the positive influence the space will have on the businesses and community, especially in these trying economic times. The meeting will be held on Monday, March 23 from 7:30 – 9 p.m. at F.A. McGonagle (212 N. West Street, Falls Church). For more information, visit www.fallschurcharts.org.
Local Teachers Treated to Shopping Spectacular
Dressbarn (6308 Leesburg Pike, Falls Church) is inviting Falls Church-area teachers to put their lesson plans aside and take advantage of a special shopping event being held just for them at local Dressbarn stores in the area. From March 19 – 22, the national women's apparel retailer will be hosting a Teacher V.I.P. (Very Indulgent Party) to express its appreciation for the women who shape the youth of the Falls Church-area community.
Each store will host this special event on one of these four days. Described as an in-store shopping celebration, the V.I.P. event will indulge teachers with personal attention, season-specific fashion tips and top-notch service. Each guest will also receive 15 percent off of their entire purchase. For more information, call 703-533-0972.
Family Reading Event Brings in Big Names
On Saturday, March 21, the Literacy Council of Northern Virginia will host its third annual family reading event, Reading: A Family Affair, sponsored by the Verizon Foundation, with additional support from WETA Television, Target, Virginia Commerce Bank, and the Rotary Clubs of Crystal City-Pentagon and McLean. The event will be held at the James Lee Community Center (2855 Annandale Rd., Falls Church) from 10 a.m. – 3 p.m. Expected guests include Representative Gerry Connolly, and Sharon Bulova, Chairman, At-Large, Fairfax County Board of Supervisors.
Scheduled performers include: professional storytellers Diane Macklin and Candace Wolf; magician Joe Romano; the Kaydee Puppeteers; musical group Rocknoceros, and Readers Theatre from the Rainbow Company and H-B Woodlawn Fine Arts Department. Special guest Clifford the Big Red Dog from WETA Television will be on hand for photo opportunities. Every child will go home with a free book while supplies last. For more information, call 703-237-0866.
Local Lady Wins 'Best Legs' At Red Cross Event
The Arlington County Chapter of the American Red Cross recently held their third annual March Mania Basketball Tournament. Fifteen teams competed in two divisions to raise money for the Red Cross Chapter services. In conjunction with the tournament, players and fans could enter the Best Legs Contest. Pictures were posted on voting bags without names and $1 votes were collected during the two-day event.
Mary Lou D'Alessandris of Falls Church won the contest. She was awarded 50 percent of the money in her bag. She promptly donated it back to the Arlington Red Cross.
D'Alessandris plays on the NOVA United Senior Women's Basketball Association team. These ladies offer exhibition games during the March Mania tournament and also volunteer their time as scorekeepers and timers.
Freestyle Power Yoga Workshop & Fund Raiser
A benefit event will be held at Dancing Mind Yoga Studio (DMY) (929 W. Broad St., Falls Church) on Saturday, March 21 from 1 – 3 p.m. Practice for the event will be held at DMY Studio led by owner Paula Baake. All the proceeds from the event will go to Health Empowerment Research and Awareness (HERA), an organization that focuses on research for cures to ovarian cancer. Yoga mats, water and towels will be available at the studio for rent. Suggested donation amount is $15. For more information and to reserve mat space, go to www.dancingmindyoga.com.
F.C. League of Women Voters Holds Presentation
The Falls Church League of Women Voters will sponsor a dramatic presentation entitled "A Day in the Life of a Suffragist" on March 25 at the Falls Church Community Center (223 Little Falls St., Falls Church) at 7:30 p.m. The event is free and open to the public. Lynne Garvey-Hodge, commissioner of the Fairfax County History Commission, will depict the life of Mrs. Robert Walker, one of more than 120 women who were arrested at the White House in 1917 for picketing for the right to vote and then imprisoned at the Occoquan Workhouse. Their imprisonment served as a turning point for public support for the suffragists' cause, and helped lead to the passage of the Nineteenth Amendment to the Constitution in August 1920, giving women the right to vote. For information about the event, contact Ellen Salsbury at ellensals@aol.com.
Deadline for Filing M.C.C. Governing Board Petitions
The filing deadline for the McLean Community Center's (M.C.C.) (1234 Ingleside Ave., McLean) 2009-2010 Governing Board election is 5 p.m. on Friday, March 27. Tax district residents who are interested in running for a seat can still enter the race. The board sets policy and provides general oversight for M.C.C. facilities and programs, which include the Robert Ames Alden Theatre and the Old Firehouse Teen Center on Chain Bridge Road.

All residents of the Center's tax district (Dranesville Small District No. 1A) are eligible to run for a seat on the 11-member board. Candidates are required to obtain the signatures of 10 (ten) McLean tax district residents in order to have their names placed on the election ballot. Nominating petitions forms are available at the Center.
Three adult positions and two youth positions are open this year. Adult members serve three-year terms. Youth members serve one-year terms. Youth candidates must be 15, 16 or 17 years old. One youth member will be selected from the area served by McLean High School and one will represent the area served by Langley High School. Candidates do not have to attend these schools to serve on the board.
Falls Church Native Makes Mary Baldwin Dean's List
Rachel W. Reich of Falls Church made the dean's list in the most recent term at Mary Baldwin College in Staunton, Va. To earn such a distinction, students must earn at least a 3.5 Grade Point Average with a full semester of classes.
Parents Invited to Make Some Time for Themselves
Parents and kids looking for a break are invited to take advantage of the Parent's Night Out program, sponsored by The Falls Church Episcopal. Kids will meet up with neighborhood friends for pizza, movies and games at the Kemper Ware Mason Lodge (411 Little Falls St., Falls Church) while parents take a well-deserved three-hour break.
Parents are urged to grab a quiet cup of coffee, see a movie or run some errands — free of charge. The program will take place on the following Fridays: March 20, April 17 and May 15 from 6:30 – 9:30 p.m. All kids age 5-12 are welcome. No reservations are required. For more information, call Reverend Cathy Tibbetts at 703-785-8911.
Falls Church Hosts Bingo Night for Kokolopori
The Kokolopori-FC Sister City Partnership is hosting a Bingo fundraiser on Sunday, March 22 from 3 – 5 p.m. at the Falls Church Community Center (223 Little Falls St., Falls Church). Cost is $20, paid at the door, will entitle attendees to 12 game cards and a bingo marker. Players have the chance to win a grand prize of $100 or other prizes donated by local businesses. No reservations needed.
Woman Wins Prizes at Needlepoint Exhibition
Glenda Rogers of Falls Church showed her needlepoint at the prestigious 46th Annual Woodlawn Needlework Exhibition. Held at Woodlawn Plantation, it is the oldest and largest exhibition of contemporary needlework. Woodlawn has more than 600 entries displayed this year. She was awarded first, second and third prizes for her several works that were submitted by Falls Church's own "Needle Woman East," giving the shop a total of nine ribbons won by their clients.
Woodland Expert to Speak At McLean Rotary Meeting
Keith Argow of Vienna, President of National Woodland Owners Association and Chairman of the Board of the Forest Fire Lookout Association, will be speaking at the next McLean Rotary club meeting, presenting a lecture titled, "Forest Fire Towers, the Lighthouses of the Land." The lecture will be at noon on Tuesday, March 24 at the Lutheran Church of the Redeemer (1545 Chain Bridge Rd., Fellowship Hall, McLean).

Argow was raised in Oregon and attended Colorado College, the University of Michigan and North Carolina State University (N.C. State). His degrees in economics, forestry and political science prepared him well to serve as professor of forestry at N.C. State, as well as Virginia Tech. He is the author of numerous publications in forestry and public policy. For more information visit www.mcleanrotary.com.
Community Center Holds Encore of Shangri-La Movie
The McLean Community Center (1234 Ingleside Ave., McLean) will be holding an encore of the travel documentary "In Search of Shangri La" on March 25 at 7 p.m. The film's director, Buddy Hatton will be in attendance for this screening of the film.
The film includes visits to: Hong Kong with its national pastime of eating and shopping; Guilin, famous for the world's most mystic mountain ranges; Lijiang, an ancient city and an UNESCO World Heritage Site; Kunming, known for its 270-million-year-old Stone Forest; and Zhongdian, the newly renamed city of Shangri-La where Buddhists and trekkers make pilgrimages to the monastery modeled after the one in Lhasa, Tibet. For more information and to purchase tickets, visit www.mcleancenter.org.