Falls Church Arts Holds All-Member Show

Falls Church Arts will be hosting an opening reception of Illumination on Sunday, March 1 at Don Beyer Volvo Showroom (1231 W. Broad St., Falls Church) from 7 – 9 p.m. For more information, visit fallschurcharts.org.
Falls Church Natives Succeed Academically
Lia Rolph Kelinsky of Falls Church was named an honor student at Hollins University for the fall 2008 semester. In order to garner this title, a student has to have at least a 3.5 grade point average (GPA) on a four-point scale. Hollins is an independent liberal arts university offering undergraduate education to women, selected graduate programs for men and women and community outreach initiatives.
Erik Grayson Smith of Falls Church made the fall 2008 dean's list at Longwood University. Like Hollins, Longwood students must obtain a GPA of 3.5 or higher to make the list. Also from Longwood, Falls Church's Jake Daniel Ambrose made the university's president's list. Students are required to earn a perfect, 4.0 GPA of 4.0 to be recognized.
Brigette Mysliwiec and Christina Girardi of Falls Church made the fall 2008 dean's list at Saint Mary's College, Notre Dame Ind. Students must obtain a GPA of 3.5 or higher to earn academic honors.
'Green' Job Fair Comes to Arlington
The Virginia Sustainable Building Network, in collaboration with the Green Careers Center, will host a Green Job Fair at the Westin Arlington Gateway (801 N. Glebe Rd., Arlington) from 8 a.m. – 6 p.m. Job seekers looking to obtain jobs in environmental or energy fields are encouraged to attend. For more information, call the Westin directly at 703-717-6200.
Basketball Game Celebrates Black History Month
The Falls Church City All-Star Team and the Harlem MagicMasters will go head to head once again on the basketball court in celebration of Black History Month on Friday, Feb. 27 at 7 p.m.
The game, presented by the Tinner Hill Heritage Foundation and the City of Falls Church, will be held at the Falls Church Community Center (223 Little Falls St., Falls Church). For more information and/or to purchase tickets, call 703-248-5077.
M.C.C. Appoints Sachs as I.P. Director
The McLean Community Center (M.C.C.) appointed George A. Sachs as their new Intergenerational Program (I.P.) Director. As their director, he will manage all areas of youth, senior and family programming. Before being appointed this position, he had previously worked as deputy directory for four years at the M.C.C.
'Empty Bowls' Event Helps Feed Hungry

Our Daily Bread will be sponsoring "Empty Bowls" at Old Town Hall (3999 University Dr., Fairfax) today, Feb. 26 from 6:30 – 8:30 p.m. The event will help raise funds for working families in Fairfax. Each person attending will purchase a bowl with a donation of $25 or more.
Local high school students and potters will be creating bowls for this event. Guitarist John Graham and cellist Liz Graham will provide musical entertainment for guests. Families are welcome to attend, with a donation of $10 per child or $20 for two or more children. For more information, call 703-273-8829.
'Joe the Plumber' Comes to Tysons, Inks Name
Barnes and Noble at Tysons Corner (7851 Tysons Corner Center, McLean) will host a discussion and book signing with "Joe the Plumber" whose real name is Samuel Wurzelbacher for his book Joe the Plumber: Fighting for the American Dream. Thomas Tabback, who co-authored the book, will also be in attendance to meet and greet fans of the book. For more information, call 703-506-2937.
Pelar to Speak on Kids, Dogs at McLean Rotary
Colleen Pelar will present "Living with Kids and Dogs" during this week's meeting of the McLean Rotary Club, held at the Lutheran Church of the Redeemer (1545 Chain Bridge Rd., McLean) at noon on Tuesday, March 3. For more information, visit www.mcleanrotary.org.
Furia Flamenca to Heat up Alden Theatre
Furia Flamenca dance company, accompanied by talented live musicians, will perform at the McLean Community Center (1234 Ingleside Ave., McLean) on Saturday, Feb. 28 at 8 p.m. The performance is part of the Alden Theatre's 2008-2009 Professional Artist Series, in which each show originates from a different part of the world. For more information, call 703-790-9223.
Selhub to Explore the Physiology of Love
On Sunday, March 1, the Center for Spiritual Enlightenment (2840 Graham Rd., Falls Church) will welcome Eva Selhub, M.D., articulate advocated of mind and body medicine. Selhub will speak at the 11 a.m. service, presenting an additional workshop at 1 p.m. that afternoon. Her much-anticipated first book, The Love Response, is due to be published this year. Tickets to the post-service workshop cost $15 in advance and $20 at the door. For more information or to purchase advanced tickets, visit www.celebrationcenter.org.
McLean Youth Take Over Project for the Arts
Starting next Thursday, March 5, the McLean Project for the Arts (1234 Ingleside Ave., McLean) will open its gallery doors to budding artists. The first portion of the Youth Art Show, to run through Sunday, March 22, will feature McLean area public elementary school students.
The exhibit will run each of those days on a continuous basis, though the opening reception will take place Sunday, March 8 from 2 – 4 p.m. For more information, call 703-790-1953.
Drafthouse Movie Night To Benefit Breast Cancer
Stroller Strides and Team LUNA Chix D.C. Tri Team will be hosting LUNAFEST on Wednesday, March 4 at the Arlington Cinema 'n Drafthouse (2903 Columbia Pike, Arlington). The event will benefit the Breast Cancer Fund and Postpartum Support International.
Films about women and for women will be shown. Tickets cost $10 in advance and $15 at the door. The event starts with a silent auction at 7 p.m. and ends with the showing of the films. For more information, call 703-486-2345.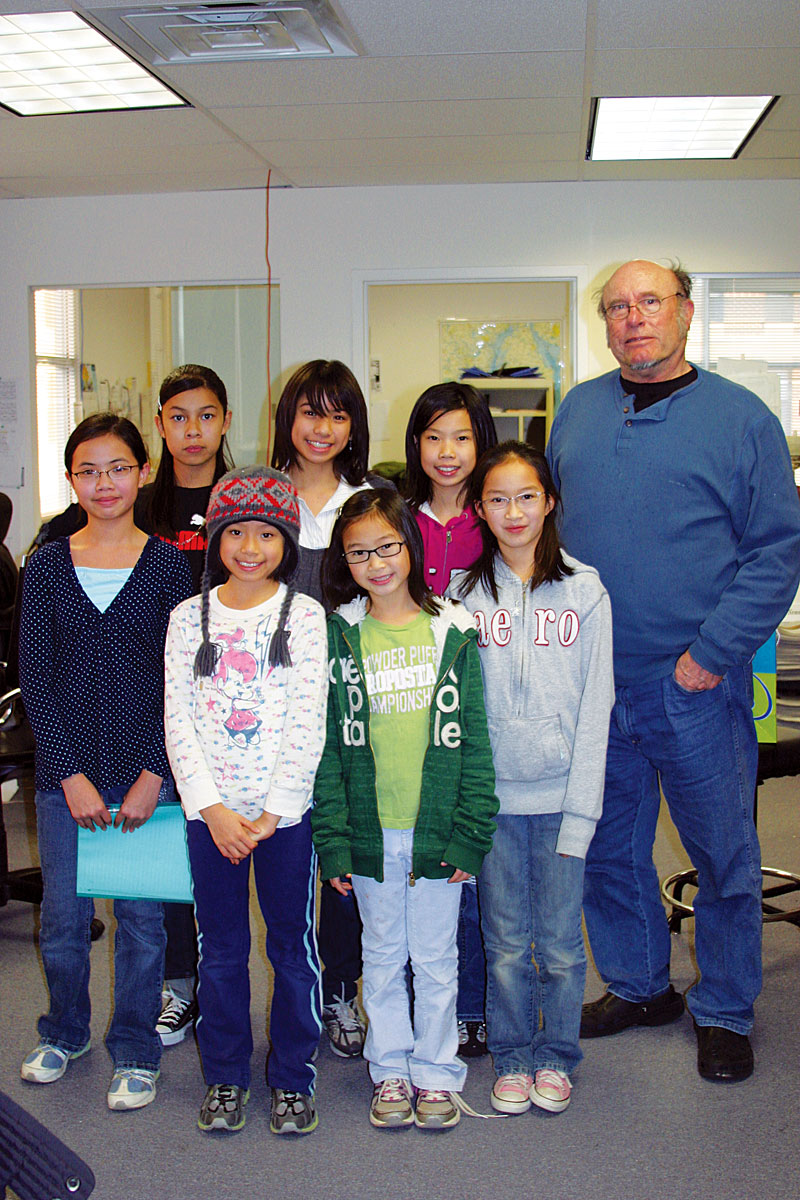 Falls Church Rotary Club Hosts Music Competition
The Falls Church Rotary Club will host its annual High School Music Competition today, Feb. 26 at George Mason High School (7124 Leesburg Pike, Falls Church) at 6 p.m. Students selected from nearby high schools will compete to perform in the area level of the Rotary District's Graham Green III Memorial Music Competition. Refreshments will be served. For more information, call 202-268-5089.
Ellen Kirkpatrick Scheduled To Speak on Honeybees
Hobbyist beekeeper, Mary Ellen Kirkpatrick of Meadowlark Botanical Gardens, will share a bit of her expertise in a presentation of "Honeybees in the Garden" on Wednesday, March 4 at 7:30 p.m. The free event is open to the public and will be held at the Falls Church Community Center (223 Little Falls St., Falls Church). For more information, call 703-248-5077.
Shirlington Networking Workshop Opens Doors
The Shirlington Branch Public Library (4200 Campbell Ave., Arlington) will host a Networking Workshop on Wednesday, March 4 at 7 p.m. The seminar will cover how to master the three key moments in every relationship, remember names and teach others yours, answer "What do you do?" in order to show character and competence, steer small talk to uncover resources and opportunity, and much more.
This program is free and open to the public. No registration is required. For more information, call 703-228-0322.