McLean Rotary Awards Six Scholarships
The Rotary Club of McLean earlier this month awarded six academic scholarships to recent graduates of Pimmit Hills High School who will use the funding for college-level courses.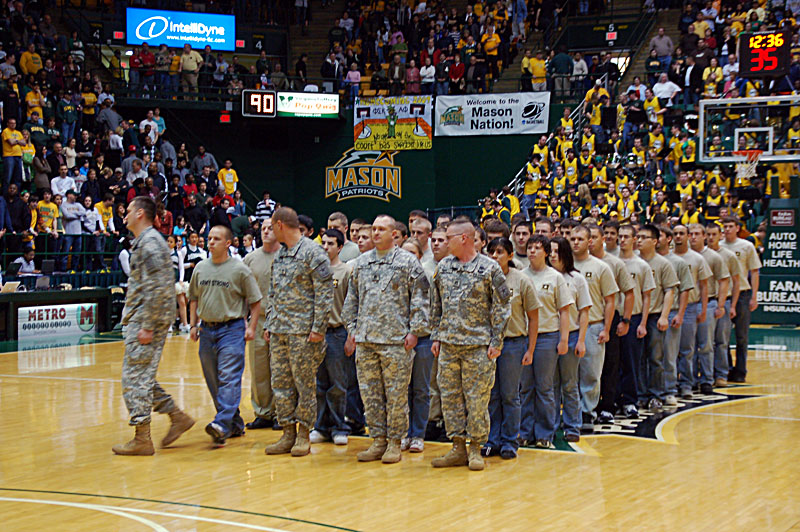 The scholarship recipients include: Hiwan Adnew, Daisy Cordova, Jeffrey D'Costa,
Che-Yuan (Brian) Hsu, Tenzin Khenrap and Tenzin Namgyal. The students received a total of
$3,750 from McLean Rotary. Since 1996, Pimmit Hills students have received 24
scholarships from the Rotary Club of McLean totaling $15,750. Pimmit Hills High School is one of three Fairfax County Public Schools adult-alternative high schools. The programs at these alternative schools are designed to assist students who might not complete high school in a regular setting because of age, language proficiency or other life circumstances. Eighty-five percent of Pimmit Hills students have immigrated from other countries.
"The Rotary Club of McLean's generosity changes lives," said Didi Crowder, career development coordinator at Pimmit Hills.
Local Residents Make College Dean's Lists
Arlington resident Hughes Burridge, a Northeastern University student majoring in biomedical physics, was recently named to the dean's list for the fall semester 2008.
Daniel Cooper of Falls Church, was named to the dean's List at Salisbury University for the fall 2008 semester. Jeff Jankowski of Falls Church was named to the dean's list at Virginia Tech for the fall 2008 semester. Kyle Nette of Falls Church was named to the dean's list at the University of Central Florida in Orlando for the fall semester. He is currently enrolled in the College of Business where he maintains a 3.92 grade point average. Peter Ward of Falls Church was named to the dean's list at Harpur College of Arts and Sciences at Binghamton University for the fall 2008 semester by carrying a 3.5 GPA for the semester.
Learn How to Ready Spring Flowers
Wayne Boyland, a plant specialist at Merrifield Garden Center, will be hosting a seminar at Merrifield Community Hall (8104 Lee Hwy., Merrifield) on what plants, trees and shrubs will be the best for getting a great look for a yard. The seminar begins at 10 a.m. Feb. 21 at no cost. For more information, visit www.merrifieldgardencenter.com or call 703-560-6222.
Celebrate Charles Darwin's 200th Birthday
The Meadowlark Botanical Gardens will be hosting a "Surprise 200th Birthday Bash for Charles Darwin" at the park, on Sunday, Feb. 22, from 2 – 4 p.m. The park is located off Beulah Road, between Route 7 and Route 123, south of the Dulles Access Road. The celebration will include exhibits, activities and a brief stage program. To get more information on the party, or to make a reservation, call 703-255-3631 or 703-528-5406.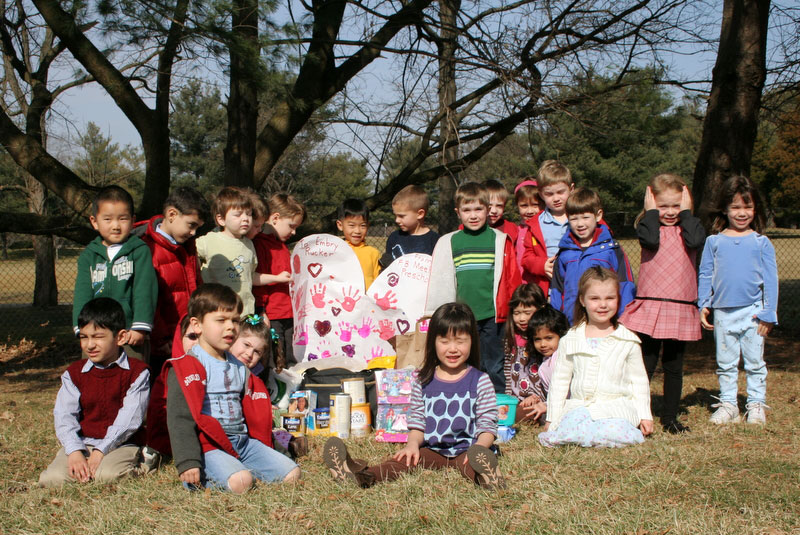 Noted Historian Speaks at Special Lenten Event
Author, historian and Celtic and Benedictine scholar Esther De Waal, will speak and participate in a special Lenten that is being hosted by both The Falls Church Episcopal and Falls Church Presbyterian Church. The event will be held on Monday, Feb. 23 at 7 p.m. at the fellowship hall of the Falls Church Presbyterian Church (225 E. Broad St., Falls Church).
De Waal has taught at Cambridge University. She is also married and had four sons before moving to Canterbury. As a historian, De Waal seeks to understand the minds, hearts and vision of the people who constructed her home that she now occupies in Canterbury. De Waal read the "Rule" of St. Benedict, which inspired her to pursue a career in writing books. Her first book was "Seeing God, the Way of St. Benedict" written 25 years ago, and her latest, "Seeking Life," will be published sometime later this winter.
For more information, contact Kurt Aschermann at kaschermann@hotmail.com or call 617-962-6220.
McLean Rotary Club Hosts Speaker
Lt. Col. Enrico Rinaldi will be presenting "Impressions of a Visitor to America" at the Lutheran Church of the Redeemer (1545 Chain Bridge Rd., McLean) at noon on Feb. 24, hosted by the McLean Rotary Club. For more information, visit www.mcleanrotary.org.
Seventh-Grader Wins National Contest

Max Aifer, a seventh-grader from Swanson Middle School in Arlington and his "Plant Sitter" invention defeated 313 competitors in the inaugural Rubber Band Contest for Young Inventors.
Aifer was named the winner of the national competition at an awards ceremony held on Saturday, Feb. 14 at The University of Akron in Ohio. Aifer was awarded a $10,000 savings bond for his winning invention.
Aifer's innovative creation waters houseplants by means of a watering basin suspended by rubber bands over a hanging planter. Aifer said he came up with the idea when his family faced the age-old dilemma of keeping their houseplants alive while away on vacation.
The 12 year-old used seven rubber bands to create his device, which triggers the release of water onto a plant when it becomes dry. The houseplant, suspended in a hanging basket by rubber bands, rises when dehydrated and prompts a sink strainer to release water from a basin above.
The contest required entrants to submit a sketch of their inventions and an essay of 1,000 words or less explaining the invention's use, how it works, its need or benefit to society and how the idea for the invention was formed.
The event was co-sponsored by The University of Akron, UA's Akron Global Polymer Academy, the Rubber Division of the American Chemical Society and the Alliance Rubber Co. of Hot Springs, Ark.
McLean Community Center Offers Entertainment Events
The McLean Community Center (1234 Ingleside Ave. McLean) has two different acts set to entertain folks that will come out.
On Feb. 20, McLean resident Chris Ayer, an independent rock musician, will perform at 7:30 p.m. Ayer has been described as "part street poet, part armchair philosopher," by Buddyhollywood.com. To sample some of his music, go to http://www.myspace.com/chrisayer. Tickets for the event are $15.
On Feb. 22, jazz pianist John Eaton will be taking you back to a piano bar in the first half of the 1900s with his elegant interpretations of gems of the American Songbook. He is a featured player at the Kool Jazz Festival and is a mainstay of the Smithsonian's Performing Arts Jazz series. Tickets for this event are $29. Register for both these events at www.mcleancenter.org.
Celebrate Spay Day 2009 With Animal Welfare League
Celebrate Spay Day USA 2009 on Feb. 27 and March 6 at the Animal Welfare League of Arlington (250 S. Arlington Mill Dr., Arlington). The league will partner with the Washington Humane Spay Neuter Clinic to spay and neuter up to 60 dogs and cats for just $25 each. For more information, call 703-931-9241 ext. 246.
MCC Seeks New Governing Board Members
The McLean Community Center (MCC) is seeking candidates to run for a seat on its 2009-2010 Governing Board. The board sets policy and provides general oversight for MCC facilities and programs, which include the Robert Ames Alden Theatre and the Old Firehouse Teen Center.
All residents of the Center's tax district (Dranesville Small District No. 1A) are eligible to run for a seat on the 11-member board. Candidates are required to obtain the signatures of 10 McLean district residents in order to have their names placed on the election ballot.
Nominating petitions forms will be available at the Center beginning at 9 a.m. Monday, Feb. 23. The deadline for filing completed petitions is 5 p.m. on Friday, March 27.