Even in instances where success is directly attributable to individual talent and creativity, it seems fate still has some role to play.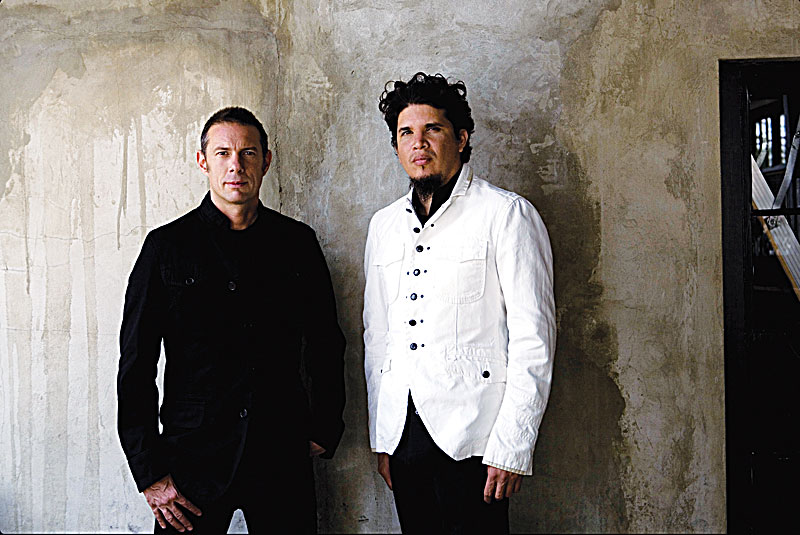 In the case of Thievery Corporation's Rob Garza, destiny intervened in 1985. Having recently relocated with his family to Connecticut, Garza entered his freshman year of high school in Windsor. There he enrolled in an electronic music class, then, he says, one of only two in the country. A love for the genre was born and shortly thereafter he purchased his first keyboard.
Flash forward 10 years and Garza is now in D.C. accompanying a friend for a night out at a new club, 18th Street Lounge. Inside, Garza gets to talking with the co-owner, Eric Hilton, whom he met through a mutual friend. The two swap stories about their love for music and a few weeks later meet up to mess around with some songwriting. The roots that first took hold in Garza's Windsor, Conn. high school class are exposed and the dynamic flows beautifully. The most celebrated electronica ensemble to ever set up shop in the District is born.
"In the first week working together we wrote two songs," Garza says. "It was such an easy working relationship and it was prolific. We averaged about a song a week."
They distributed their work as 12-inch singles and started getting feedback from fans as far away as Germany and the U.K. Their reputation grew with every new release, circulating organically by word of mouth rather than any concerted marketing effort.
"People were DJing our records. You could just feel a buzz growing. We've always felt that the most sincere way of learning about music is to have it recommended by a friend. And it was a helluva a lot cheaper than buying an ad page in Spin Magazine," Garza jokes. And the dividends were no less bountiful, as their success began to snowball. Garza and Hilton sold out venues both locally — like 9:30 Club — and abroad — like in Portugal — with little more help than the verve from their six LPs and countless singles. In between their music was placed on compilations and soundtracks like "Garden State" and "Vanilla Sky."
Their latest album, Radio Retaliation, continues their trend of setting aside their keyboard and drum sampling equipment for individual instruments, collaborating with other artists to meld in music of all international forms: dub, roots, reggae, afro-beat and even go-go, working with D.C.'s legendary Chuck Brown.
"Picking up instruments is getting more comfortable," Garza says. "Even if we're not virtuosos it's a lot of fun coming up with riffs and hooks and stuff."
The result is an ambiance-rich blend of sounds that sets the scene more than dictates it, a music that is more felt than heard. Over these tones, vocalist like Brazil's Seu Jorge and Slovakian chanteusse Jana Andevska offer politically charged lyrics, more often than not protesting the country's pre-election 2008 stance.
Garza says the album's songs don't seem out of place post-inauguration ("most people don't even know they're political") and will be on display when Thievery Corporation performs Feb. 27 at Rams Head Live in Baltimore.
• For more on Thievery Corporation, visit www.thieverycorporation.com.