Former President Carter Comes to Falls Church
Former President Jimmy Carter will be making an appearance at Borders Bookstore (5871 Crossroads Center Way, Bailey's Crossroads) on Wednesday, Jan 28 at 6:30 p.m. to sign copies of his latest book, "We Can Have Peace in the Holy Land."
The event itself is free. For more information, call 703-998-0404.
F.C. Residents Represent City Making Dean's List
Falls Church resident Anna Hallahan was among the students from Florida Institute of Technology, located in Melbourne, Fla., who were named to the Dean's List for the fall semester, which ended in December. Hallahan is an Aerospace Engineering major.
To be included on the Dean's List, a student must complete 12 or more graded credits in a semester with a semester grade point average of at least 3.4.
Florida Institute of Technology, the only independent technological university in the Southeast, is located less than an hour from Kennedy Space Center. However, Hallahan wasn't the only local student representing their Falls Church roots at an out-of-state school.
Kelsey Sanford of Falls Church was named to the Dean's List for the fall semester at Scripps College in Claremont, Calif. Sanford is a senior who's majoring in Chemistry.
Scripps College is the women's college of the Claremont Colleges, an academic community of five undergraduate and two graduate institutions.
The dean's list recognizes students who have achieved a grade point average of at least an A- in four, letter-graded courses in one semester.
'
Comfy Corner' Unveiled at Children's Hospital
During a special ceremony on Tuesday, Jan. 13, Panera Bread unveiled the "Comfy Corner," a remodeled waiting room in the Pediatric Intensive Care Unit of Inova Fairfax Hospital for Children. The room was completely renovated to introduce the signature warmth of a Panera cafe to the hospital environment.
The 300-square-foot waiting room received a full-scale makeover – including a new ceiling, walls, carpeting, TV and artwork. Complete with a variety of comfortable seating arrangements, a dining space, books and games, the nook was created to be a place where visitors can gather with others or enjoy a quiet moment alone. In addition, an entire wall of its centralized location looks out onto Inova's special courtyard, bringing sunshine directly into the room.
The "Comfy Corner" was made possible in part by Panera's Operation Dough-Nation program. Each Panera bakery-cafe in Northern Virginia has a collection box for the cause where members of the community can contribute loose change to raise money for Inova Fairfax Hospital for Children. Panera then matches 50 percent of the community donation each month.
McLean Project for the Arts Opens Registration
McLean Project for the Arts (MPA) offers a long list of fun art classes for all ages and skill levels. New class offerings for kids and teens include "Creature Creations" for children ages 5 – 8, "Drawing: Learning from the Masters" for ages 8 -12 and "Funky Photo" for ages 12 – 16.
For adults, some of the new classes include "Painting Out of the Box," designed for anyone wanting to shake it up by painting on something other than canvas – perhaps a piece of furniture, a wood assemblage or more. "Mixed Media Painting and Collage" for all skill levels helps adult students create a series of paintings and drawings containing mixed media and collage surfaces.
"Drawing into Painting" teaches the process of painting, beginning with drawing techniques that lead to a stronger painting, also for all skill levels. MPA art classes are taught in partnership with the Corcoran College of Art and Design in MPA's Susan B. DuVal art studio in the McLean Community Center (1234 Ingleside Ave., McLean) For more information and to register for any of these classes, visit www.mpaart.org/learning.php.
Citrus Sale Kicked Off by F.C. Lions Club
The Falls Church Lions Club will hold a citrus fruit sale on Saturday, Jan. 24 at the Falls Church Property Yard (7100 Gordon Rd., Falls Church) starting at 8 a.m. and selling until they run out. Honeybells oranges will be on sale for $22 per box, $12 per half box or $12 per bag. Naval oranges and pink seedless grapefruit will run patrons $30 per box, $16 per half box, $9 per bag or $32 per mix. To pre-order, or for more information, call 703-5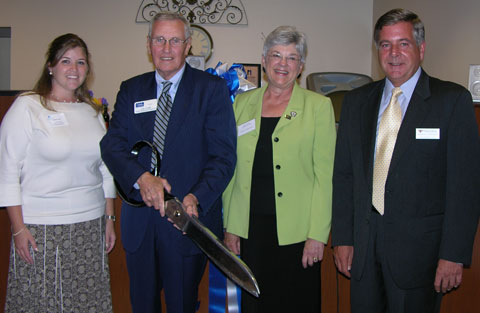 33-8610.
Presentation to Introduce N.C. Camps to F.C. Youth
A talk and video presentation about Camps Kahdalea and Chosatonga will be offered at 5 and 7 p.m. on Wednesday, Jan. 28 at the Falls Church Community Center (223 Little Falls St., Falls Church). The program is free and open to those who might be interested in a summer camp experience.
Camps Kahdalea and Chosatonga are brother-sister camps located in the Blue Ridge Mountains of North Carolina. They are known for their quality wilderness programs and in-camp activities, as well as the friendships developed among the campers and staff during the summer sessions. Sessions range from two to five weeks.
Each summer, there are dozens of activities, scores of outings and wilderness excursions taught by a dedicated and trained staff. Some of the activities include instruction and experience in rock climbing, mountain biking, whitewater canoeing, drama, horseback riding, tennis, backpacking, crafts and more. The camps are traditional North Carolina summer camps operating in a consistent framework of Christian ideals. For more information, visit the Web site at www.2funcamps.com or call 828-884-6834 in North Carolina or 703-248-5077 locally.
Dulin Co-op Preschool Hosts Open House
The Dulin Cooperative Preschool (513 W. Broad St., Falls Church) will hold an Open House for prospective families on Wednesday, Jan. 28, from 10 a.m. – noon. In the event of unpredictable weather conditions, a snow date has been scheduled for Feb. 24. Visitors may submit applications, take a tour and learn more about Dulin's combination of parental involvement and professional teaching. Child care is also available. Dulin Preschool is a ministry of Dulin United Methodist Church. For more information, contact Membership Chair Ellen Brophy at dulinpreschool@gmail.com, follow Dulin Preschool on Twitter, or become a fan of Dulin Preschool on Facebook for up-to-the-minute updates.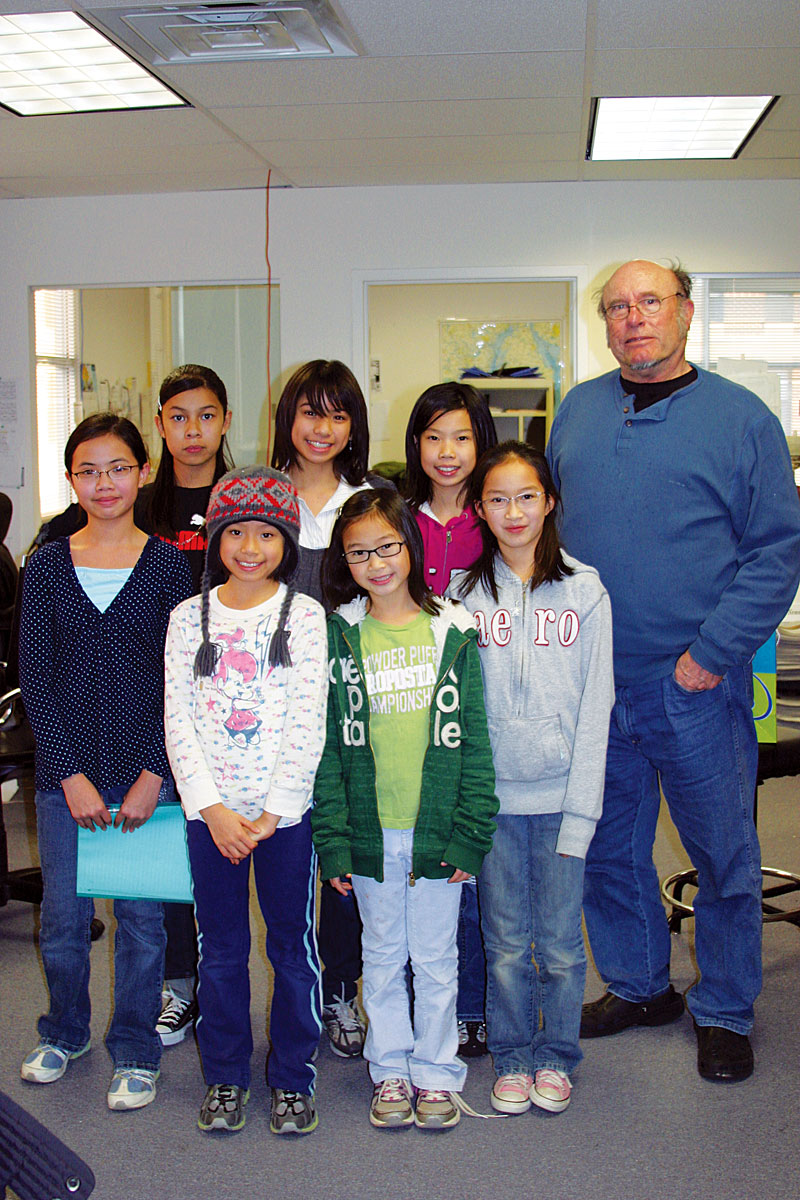 McLean Local Performs On Inauguration Day
Sergeant Randy Huntley of Mclean took part in inauguration history, performing with the Washington, D.C. National Guard Band. As a musician soldier in the U.S. Army, it is with great patriotism and pride that the 257th Army Band, "The Band of the Nation's Capital," becomes the first National Guard band in history to perform presidential honors at one of the inaugural balls.
This unprecedented honor was received after representatives from the Armed Forces Inaugural Committee, Armed Forces Public Affairs office and the U.S. Army Band witnessed the band's performance on Monday, Jan. 12.
On Inauguration Day, Sgt. Huntley, who serves as a trombonist, represented the National Guard Bureau, the District of Columbia National Guard and U.S. Army Bands worldwide in its premiere inaugural ball performance, right in its own backyard – The D.C. National Guard Armory. Commander CW3 Sheila M. Klotz, whose portfolio includes performances with the U.S. Air Force Band in the inaugural balls for former Presidents Bush and Clinton, prepared the assemblage for this historic event in military music.
ACSC Celebrates Chinese New Year with a Bang
The Asian Community Service Center (ACSC) will ring in the Chinese New Year with a festival on Saturday and Sunday, Jan. 24 and 25, from 10 a.m. – 7 p.m. on each of those days at Luther Jackson Middle School (3020 Gallows Rd., Falls Church). A special ceremony will be held at 1 p.m. on Saturday in the school's auditorium. A Lunar New Year Parade will take place following the ceremony.There's no admission charge for this two-day event, which will honor the Year of the Ox, to technically kick off on Jan. 26.
The 2009 Chinese New Year Festival offers live performances, children's games, table tennis competition, Chinese language and cooking workshops, a variety of Asian food and more. Congressman Gerry Connolly and two supervisors running for Fairfax Chairman will also be making an appearance to meet locals. For more information, contact ACSC's Tiny Tang at 703-868-1509.