Trinity Hosts Information Night for Families
Trinity School at Meadow View will be hosting an Information Night for parents and students from grades 7-12 at 7 p.m. on Thursday, Jan. 8.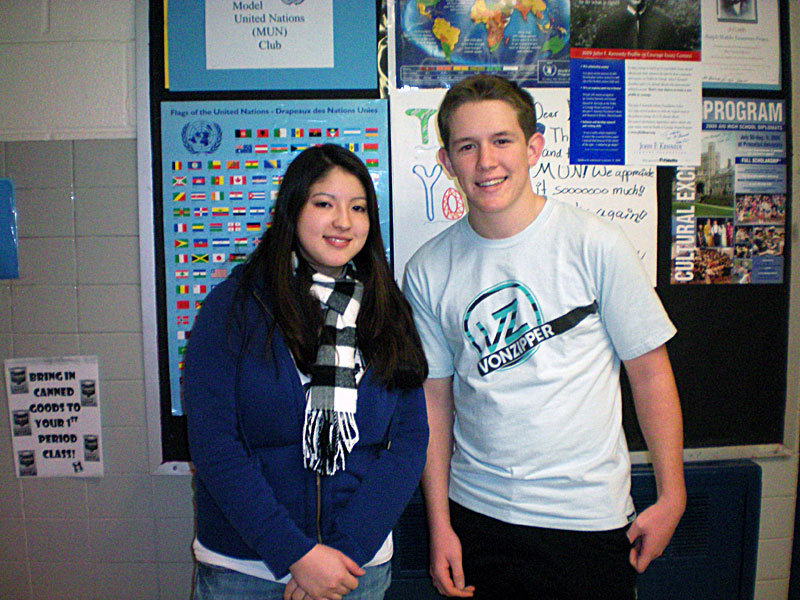 The evening will be an opportunity for parents and students to meet the school's headmaster and learn about the school's history and curriculum. The event will take place at the school (2849 Meadow View Road, Falls Church). For more information, contact 703-876-1920 or visit www.trinityschools.org.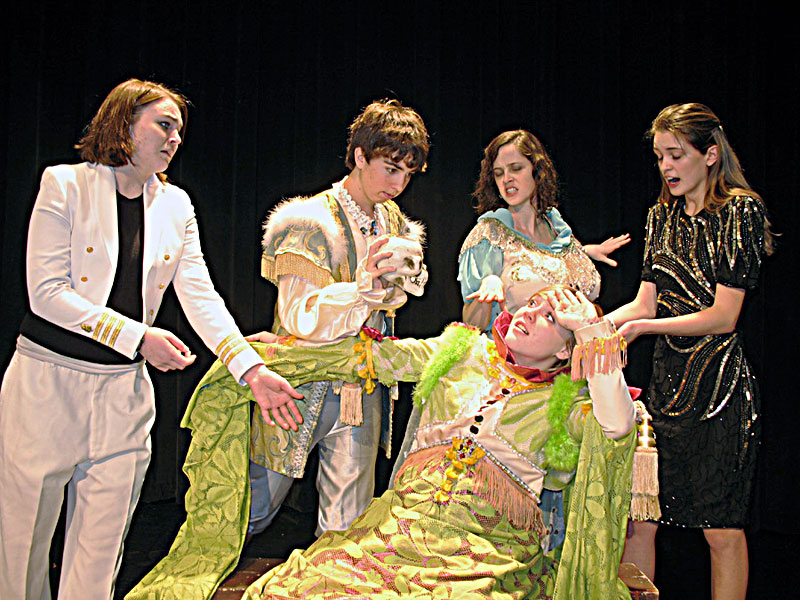 Marshall Theater Cast Heads to CNU
As new members of the International Thespian Society (ITS), the George C. Marshall Thespians will showcase their talents in the one-act play "Reflex Action" during the International Thespian Conference, held on Jan. 9 and 10 at Christopher Newport University in Newport News, Va. The cast includes Orla Conway, Kelsey Kolbe, Mace Smith, Meara O'Malley and Julita Cardenas. The theater troupe, under the direction of Trena Weiss-Null, joined ITS and the Critics and Awards Program (CAPPIES) in an effort to expand the troupe's opportunities for performance and growth. "Reflex Action," a musical satire, will be performed at Marshall High School (7731 Leesburg Pike, Falls Church) at 7:30 p.m. on Jan. 23 and 24 during the Liberty District One Act Play Competition. For more information, call Marshall Activities at 703-714-5409.
J.E.B. Stuart Senior Scores Essay Prize
J.E.B. Stuart High School senior Risham Tariq was selected as the Northwest Regional winner in Dominion Electric Company's "Strong Men and Women: Excellence in Leadership" essay competition. Tariq was one of four Virginians to have won the competition, and will receive a Dell laptop computer for her essay on Rosa Parks. The high school will also receive a $1,000 prize.
H.S. Seniors Raise Military Awareness
George C. Marshall High School seniors Amanda Flynn, Rachel Neubauer and Kelly Skahan collaborated in setting up a lecture and fundraiser to raise awareness of the war conditions in U.S. military operations. From 5 – 8 p.m. on Wednesday, Jan. 7, the seniors and the Marshall DECA chapter are sponsoring a fundraiser at the Silver Diner (8101 Fletcher St., McLean) to raise funds for Operation: Support Our Troops, which helps families get in touch with loved ones serving overseas. The second event is a talk with Colonel Evin Planto held in the Marshall auditorium (7731 Leesburg Pike, Falls Church) from 10 – 10:45 a.m. on Thursday, Jan. 8. Planto will discuss stories from the war front and answer audience questions. For more information, contact Kanwal Sachdeva at 703-714-5328.