Inner Womanhood
"Role Models; Feminine Identity in Contemporary American Photography," at National Museum of Women in the Arts (1250 New York Ave. NW, Washington, D.C.).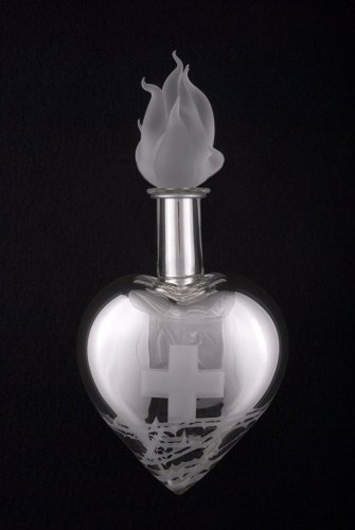 This event runs through Jan. 25, 2009. Museum hours are 10 a.m. – 5 p.m., Monday – Saturday, and noon – 5 p.m on Sunday. Admission is $10 for adults, $8 for students and seniors 60 and over. For further information, call 202-783-5000, 1-800-222-7270 or visit www.nmwa.org.
Note: First Sunday of every month is a free admission day.
These 70 photographs by 18 female artists comprise the National Museum of Women in the Arts offerings for the cumulative photo events around town known as "FotoWeek D.C." While FotoWeek D.C. is long over, no one is going to put up a show like this for a week, so we get to see it for another couple of months.
A show of this sort, by women artists, about women's identity, curated by and displayed in the women's art museum is about as pure a vision thereof as you'll find. Well into this show, it struck me that the angry feminist viewpoint I'd dealt with all my life was largely missing. These women, laying aside the vitriol, are no longer defining themselves in opposition to men, but rather making statements about what the female experience was like. With few exceptions, men are absent in these images.
Familiar faces are here such as Cindy Sherman, who made a career out of dressing up like every day was Halloween. Sally Mann's photos of her young children in sexualized images go from cute to almost criminal. Two little girls playing with make-up next to a beat up, rusty old pick-up truck bearing license plates "GORJUS" speaks to the way women learn to hide their physical flaws from a very young age.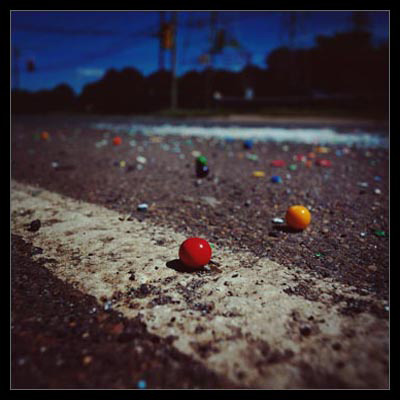 Similarly, but far more troubling is Mann's photo titled "Jesse at 5," as in five years-old. Here we see a half-naked child with pearls and make up striking a twisted hourglass pose like no five-year-old you've ever seen before. The knowing, direct gaze, and a head tilt we interpret as a bold face in adults, is a stark visual and psychological contrast to the innocence of the two young girls standing in the shadows beside her.
This image seems to speak to the way women learn to use their sexuality to gain attention and separate themselves from the crowd. If you think about it, the image has valid and worthwhile observations and commentary. The pedophilic paranoia we live with today gives this image a knee-jerk reaction that we might not have had 21 years ago when it was made.
Interestingly, the most poignant images here deal with women's sexuality. Two of the best are by Laurie Simmons and Katy Grannan. Laurie Simmons shoots miniature tableaux with small plastic figurines à la David Levinthal. The 1979 image titled "Pushing Lipstick (Full Profile)" is one of the most all encompassing images of female reproduction I've ever seen. As scintillating as that may sound, it's a fairly simple photo devoid of anything you'd be tempted to call titillating.
A maternal figure stands embracing a tube of lipstick. The lipstick is scaled to approximately the height of a young child, and she holds it in her hands as a mother might hold a child's face as she told them she loved her.
It's been said that men love women, and women love children. Which is where the all encompassing twist comes in. Literally, the image seems to be saying that women must embrace their sexuality in the light of day to reach their ultimate goal of motherhood. The application of lipstick being the very first step in the process, the child the last.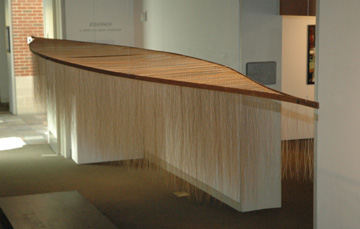 "Role Models" is a high quality show well worth your time and trouble to see.
 The Northern Virginia Art Beat is compiled by Kevin Mellema. See www.fcnp.com for photos and more. To e-mail submissions, send them to kevinmellema@gmail.com.