Falls Church Shows Support for City PTA
Stifel & Capra of Falls Church is hosting the Falls Church City Schools' PTA Shop and Support Night.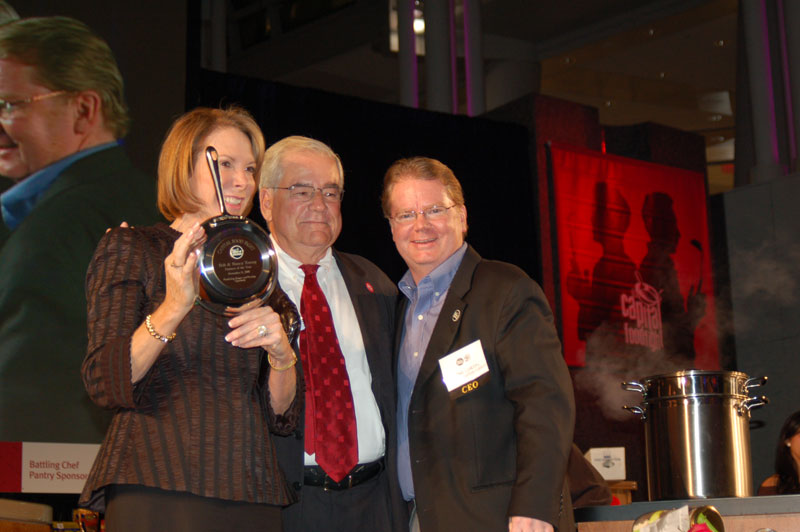 When patrons shop, the PTA benefits. Stifel & Capra are donating a percentage of purchases to the Parent Teacher Association. The kick off will be Nov. 20 and savings extend through the end of the year. For more information on Stifel & Capra (210 Little Falls St., Falls Church), visit www.stifelandcapra.com or call 703-533-3557.
Children's Turkey Chase Held in Arlington
Join Arlington Parks and Recreation on Nov. 20 to hunt down turkey for Thanksgiving. The program will take a look at animals that use camouflage, and is a highly interactive program that includes a story, craft and a short hike. The activity is for ages: 3 – 5 years-old. Parents are invited to stay and observe, or those with younger siblings may visit the rest of the building during the program, however parents must remain on-site. Registration is required. The program will be held Nov. 20 at Gulf Branch Nature Center (3608 N. Military Road, Arlington) and will be $3 per child. To register, call 703-228-4747.
Falls Church Rotary Club Holds Fruit Sale
The Fall Church Rotary invites the community to support their Annual Fruit Sale fundraiser. They will be selling cases and half cases of navel oranges, tangelos and grapefruit. Approximately 50 oranges, 40 grapefruit and 100 tangelos will be in each case. A case will sell for $25 and half cases for $13. Proceeds will support the Rotary Club and their various programs. The sale will be at Two Sisters Coffee House (255 W. Broad St., Falls Church) from 10 a.m. – 4 p.m. on Nov. 22. For more information, call Joe Scheibeler at 202-268-5089.
Family Art Workshop Hosted by MPA
McLean Project for the Arts (MPA) is hosting a Family Art Workshop called Wacky Machine Sculptures from 10 – 11:30 a.m. on Nov. 22 at the McLean Community Center (1234 Ingleside Ave. McLean). The workshop is for ages 4 – 8 and is $10 per family. For more information, call 703-790-0123.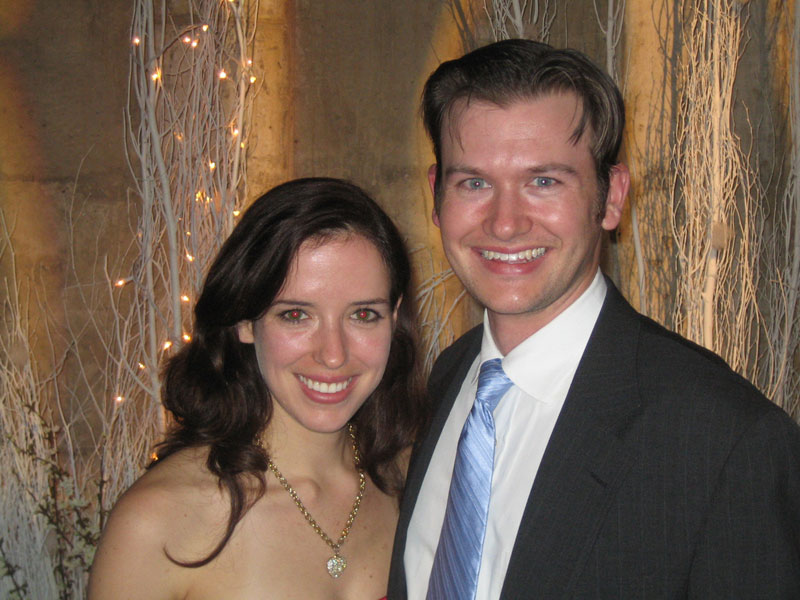 McLean Rotary to Hold Regular Meeting
The Mclean Rotary Club invites members to the Rotary Leadership Institute on Nov. 22. The Institute is located at Mary Washington University in Fredericksburg, Virginia, and costs $85 to attend.
Angie Granados will present "Rotary Youth Exchange" and will discuss her experiences as an exchange student from Columbia. The meeting is free and open to the public and will be held at noon on Nov. 25 in the Fellowship Hall of the Lutheran Church of the Redeemer (1545 Chain Bridge Road, McLean). For more information, call 703-645-9182.
Arts and Crafts at Center for Religious Science
Quilting, water colors, jewelry, note cards, oil paintings and more will be present at the craft show, as well as live music, beverages and food at the Gala. 'Formal' dress is requested. Admission is $10 for the evening Gala from 7 – 10 p.m. on Nov. 21. The art and craft viewing and sale is free from 9 a.m. – 5 p.m. Both events are open to the general public and will take place at The Celebration Center for Religious Science (2840 Graham Road, Falls Church). For more information, call 703-560-2030.
Mary Riley Styles Offers Insight into Investment
This hour-long class hosted by S&P NetAdvantage, gives students a look into individual stocks and mutual funds, as well as markets, industries and sectors. The class teaches students how to compare mutual funds, screen for stocks or funds, access the 'Outlook' newsletters and more. This class is offered at Mary Riley Styles Public Library (120 N. Virginia Ave., Falls Church) and will be held at 9:30 a.m. on Nov 22. The class is free, but reservations are required and space is limited. For more information or to make reservations, call 703-248-5035.
Oakcrest Senior Seeks Girl Scout Gold Award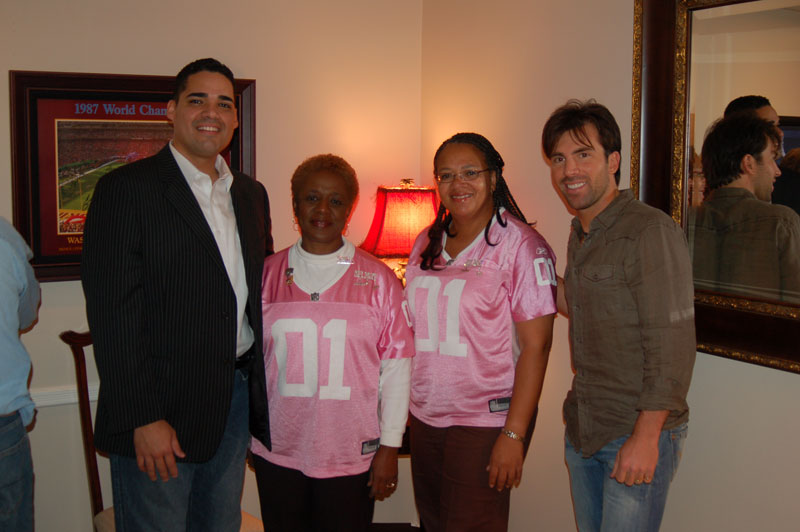 Jeanmarie Melchert of Reston and a senior at Oakcrest School (850 Balls Hill Road, McLean) hopes to earn her Gold Award, the highest achievement for a Girl Scout. Melchert, who joined the Scouts in kindergarten as a Daisy, has been working on her Gold Award project since she was a sophomore in high school. A member of Troop 2568, Melchert worked with several advisors including her troop leader, Nancy Willis, in pursuing her Gold Award. The Gold Award calls for a 60-hour project that creates a needed change in the scout's environment and includes a project proposal that must be approved by the Girl Scout Council.
Melchert's project, Space Chix, has brought together her interest in science and space to create a workshop for teenage girls looking for further information about internships and career opportunities. For more information on Space Chix which will be presented on Nov. 22, email spacechix2008@comcast.net or call 703-475-1534.
M.C.C. Welcomes World-Famous Talent
The Alden Theatre will be hosting world famous musicians at 3 p.m. on Nov. 23 at the McLean Community Center (1234 Ingleside Ave., McLean).Violinist Laura Kobayashi and pianist Susan Keith Gray have toured throughout the United States, South America and other parts of the world. Kobayashi has degrees from The Juilliard School, Yale University and the University of Michigan, while Gray holds degrees from Converse College, and the University of Illinois and the University of Michigan. The concert is free and open to the public. Performances are subject to change at Alden Theatre. For more information, call 703-790-0123.
Dulin United Methodist Holds Organ Concert
Mary Mateer, music director and Pastor Dave Kirkland will present a music concert featuring solo organ, piano and organ duets and piano four-hand hymn tunes at a free concert that is open to the public. The concert will be held at 4 p.m. on Nov. 23 at Dulin Church (513 E. Broad St., Falls Church). For more information, call 703-532-8060.
Community Thanksgiving Service Jazz Artists
Award-winning jazz guitarist Rob Levit, and teenage gospel singer and songwriter Elizabeth Cumbest will join Gunnery Sergeant AnnaMarie Mottola of the The President's Own and guitarist Nik Scott at the annual Falls Church Community Thanksgiving Service at 7 p.m. Nov. 23. A collection will be taken of non-perishable food items for the Falls Church Community Service Council food closet and for Homestretch. Monetary offerings will go towards the rebuilding efforts in the Gulf Coast Region. This year's service will be hosted at the ChristCrossman United Methodist Church (384 N Washington St., Falls Church). For directions or more information, call 703-532-4026.
Falls Church Lions Club Discusses D.C. Goodwill
Shanna Gidwani will present a program on the Goodwill of Greater Washington to the Lions Club of Falls Church at their regularly scheduled meeting at 6:45 p.m. on Nov. 25 at La Cote D'Or Café (6876 Lee Highway, Arlington). Meetings are open to the general public. First time dinner guests are welcome free of charge. Contact Phil Loar at 703 698-0896 for reservations.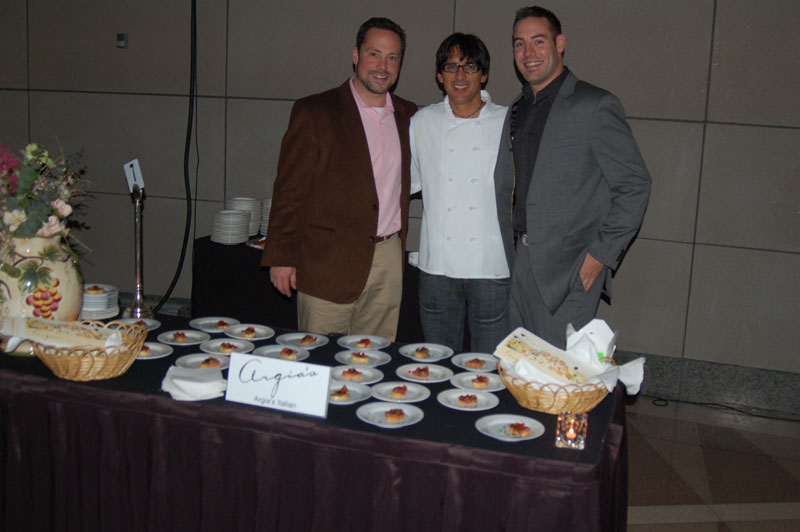 Sea Chanty Sing Along at Stacy's Coffee Parlor
The Chantymen originated from Ship's Company, which is a living-history organization that interprets different aspects of maritime life between 1775 and 1865. The singers, who perform at more than 20 events a year, began rehearsing songs at the Royal Mile in 1996. Now various Chantymen lead sea chantey sing-alongs and welcome anyone who wants to participate. The Chantymen will be at Stacy's Coffee (709 W. Broad St., Fall Church) at 7 p.m. on Nov. 25. For more information, call 703-538-6266.
F. C. Episcopal Reaches Out to Community
Reverend Micheal Pipkin of The Falls Church Episcopal (225 E. Broad St., Falls Church), announced the appointment of the Reverend Cathy Tibbetts as Assistant Minister for Children's Education earlier this month. Tibbetts is a recent graduate of The Virginia Theological Seminary in Alexandria and previously served as Lay Youth Minister at Trinity Episcopal Church in Washington, Virginia. The Falls Church Episcopal uses an approach to Christian Education based on The Workshop Rotation Model of Learning, which allows children to creatively participate in interactive workshops.