There are solo albums and then there are solo albums. The latest release by Ben Kenney, falls most squarely into the latter category.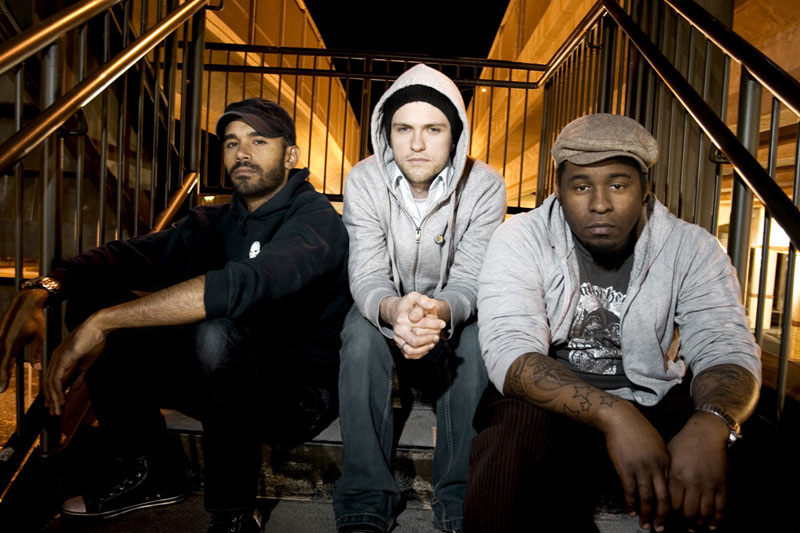 Start to finish, concept to completion, Kenney totally owns each of his three albums. He writes the music. He performs the music. He records the music. He mixes the music. It's all him.
"I like to really be isolated and really do it by myself. I don't work with anyone except a mastering engineer and that's after it's all done. I don't work with any musicians, I don't work with any kind of studio people. I like locking myself up and just trying to get to the finish line and do something worthwhile," Kenney says.
He relishes the complete ownership of his individual efforts, the most recent of which, Distance and Comfort, was released this year. Formerly the guitarist for The Roots before replacing Dirk Lance as the bassist of Incubus in 2003, Kenney is a multi-instrumentalist that bounces from guitar to bass to drum kit with natural ease. He's just as comfortable laying down a bluesy bass line as he is slipping into the pocket and dropping the beat.
"Drums are my first instrument," Kenney says. "I just sort of picked it up from there started playing. It wasn't about until I was 13 that I started playing guitar and I don't even remember when I started playing bass. It just kind of happened along the way."
On his new solo single, "Eulogy," Kenney performs each of the song's four parts in a split-screen video (search for "Ben Kenney" on YouTube), playing drums, bass, lead and rhythm guitars.
He attributes most of his musical creativity to his parents, who so much supported the musical education of Ben and his two brothers that they did what most parents consider unthinkable, purchasing their sons a drum kit when Ben was eight years old.
"We didn't go on vacations and stuff like other families did, but one of the cool things my dad did was that he bought us instruments. He never had time to be a musician, I think it was like when he was 11 he had a full-time job," Kenney says. The boys and their parents shared their gifts with their friends and neighbors as well, gathering people to their house for an all-night jam session every Sunday. "The house would just be rockin'."
Playing with his neighbors and attempting to keep up with his much-older brothers was how the music bug was born in Kenney, who admits there is very little he does these days besides performing or writing music. He splits his time between the renowned, label-backed Incubus and his indie solo projects, calling it a kind of "Superman/Clark Kent" split.
"I love being with a band of creative people and working at a world-class level. And when I come home I get to work on my stuff and do a real kind of grass roots thing," Kenney says. "In the future, if I can continue to tour with my stuff and grow it from the ground up and still play on that world-class level with Incubus, I'll be very happy."
That joy reaches a peak when he finally polishes off one of his solo tracks. Then, he can put down his guitar (and bass … and drum sticks …) and relish his creation as art rather than work.
"When I'm performing, I'm trying to be accurate and really get it down. Mixing is a whole different aspect and I'm just tweaking details. Once that's done, that moment has always been like a drug for me," Kenney says. "When I can listen to it and am done, I feel like I've created something on my own, by myself. There aren't too many instances in life when I can create something by myself and stand back and appreciate it."
Don't look for him to up and leave Incubus any time soon though. Says Kenney of his time touring with the well-off rock group, "I get to go out and have these big amphitheater tours with Incubus and be on the tour bus and have all those things that are really comfortable. It makes it easier to work. You fly around to some gigs and then drive around in a big tour bus. That s–t is cool man. It's not a hard way to live."
The accommodations may not quite be as comfortable on this solo tour, which brings Kenney and his pair of backing musicians to the Ram's Head Tavern in Annapolis on Nov. 10, but it doesn't figure to be any less of an enjoyable experience – for Kenney, or the audience listening to him perform.
For more on Ben Kenney, visit www.benkenney.com.