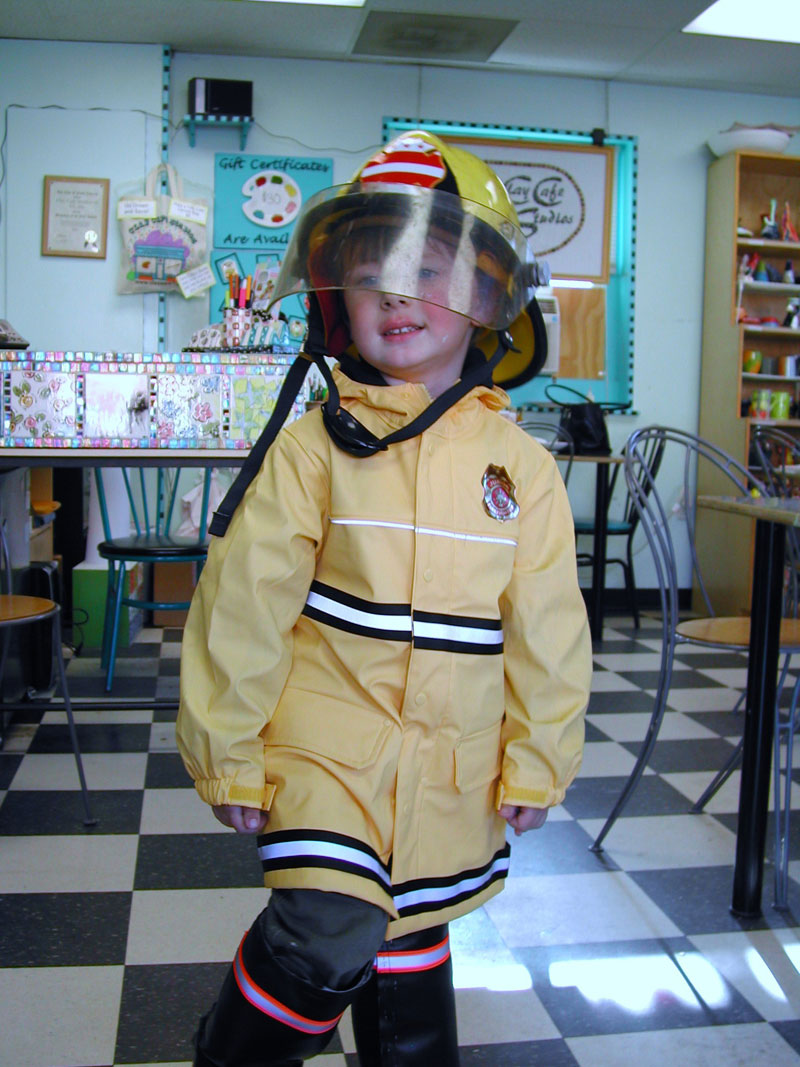 FIRSTfriday of November Approaching Fast
FIRSTfriday of Falls Church will host events on Nov. 7. Falls Church Counseling will host an Open House Networking Event.
The Open House event is designed to provide networking opportunities to professionals in counseling and other related fields, as well as an opportunity for anyone interested to learn more about Falls Church Counseling services.
The event will take place from 4 – 7 p.m. at the offices of Falls Church Counseling (100 N. Washington St., Suite 238, Falls Church) and will include food, free massages, beverages and door prizes. For more details, contact Patty Hansen at hansenphansen@gmail.com.
Also on Friday, enjoy art and crafts exhibits at Art and Frame of Falls Church, Impulsive, Curves and Prior Gallery, and musical entertainment at Clay Café Studios and Ireland's Four Provinces Restaurant. Monkey Business will provide child care for $25 per child.
F.C. Speaker To Discuss Alternative Fuels
Joseph Lado, a Program and Technology Analyst at the National Science Foundation, will present "Hybrid Cars and Alternative Fuels" to the Falls Church Rotary Club at 6:30 p.m. on Nov. 6 at the Harvest Moon Restaurant (7260 Arlington Blvd., Falls Church). Visitors are welcome. Dinner is $11 per person. For more information, call Joe Scheibeler at 202-268-5089.
McLean Expert Speaks About Title Insurance
McLean Rotary member Paul M. Sawtell, president of Dominion Title Corp, will give his talk "Title Insurance and You" to the McLean Rotary Club at noon on Nov. 11 in the Fellowship Hall of the Lutheran Church of the Redeemer (1545 Chain Bridge Rd., McLean).
Sawtell, who has worked in the title business since 1976, has been employed as an underwriter with Commonwealth Land Title Insurance Company in Fairfax and has managed Associated Abstract, Inc.'s office in Arlington before becoming president of Dominion Title Corp.
MPAART Showcases Three New Exhibitions
Beginning Nov. 6, the McLean Project for the Arts will display three new exhibitions in its galleries. The Emerson Gallery will hold Georgia Goldberg's exhibition "Light, Shadow and Air," which focuses on making invisible things visible, and in the Atrium Gallery, Aimee Helen Koch's "Undressed," pictures depicting clothes, but not the wearers, will be shown. Micheal Mendez's "Photograms," a series of photos using experimental techniques, will be shown in the Ramp Gallery. The shows will be on display in the galleries through Dec. 20.
Mr. Don Celebrates FIRSTfridays for Kids
Family entertainer Mr. Don will help kids celebrate Firstfriday with an interactive sing-a-long from 10:30 – 11:15 a.m. on Nov. 7 at Stacy's Coffee Parlor (709 W. Broad St., Falls Church). Mr. Don (Don Bridges) is a full-time musician and a board member and former president of the Songwriters Association of Washington. He has also been honored with the Washington Area Music Association's Wammie award for Children's Vocalist and the Wammie award for Children's Artist.
'DaVinci Passport' Series Includes New Play
"Frida Vice-Versa," a one-woman show about a Mexican art teacher struggling through physical pain and the neglect of a wandering husband, is part of the "DaVinci" series. "Frida" will begin at 8 p.m. on Nov. 7 at the F.A. McGonegal Showroom (212 N. West St., Falls Church). Tickets are $15 and $12 for seniors.
Falls Church Arts, in collaboration with Creative Cauldron, is sponsoring a year-long series of workshops, art exhibitions and performances focused on the principles that Leonardo DaVinci employed to develop his artistic genius, titled "DaVinci Passport."
Falls Church Lions to Hold Regular Meeting
Brian Siebel will give his presentation on "The Brady Center" at the Falls Church Lions meeting at 6:30 p.m. on Nov. 11 at La Cote D'Or Café (6876 Lee Highway, Arlington).
Siebel is the senior attorney for the Brady Campaign to Prevent Gun Violence, the nation's largest grassroots, non-partisan organization working to prevent gun violence. The Brady Campaign works to enact and enforce sensible gun laws and public policies through grassroots efforts and working to elect public officials that support gun laws.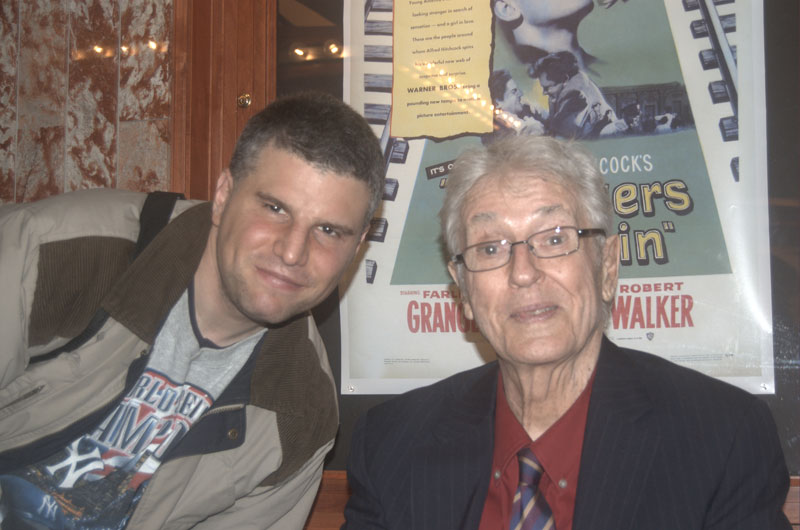 Falls Church VPIS Hosts Tree Planting Event
Falls Church Village Preservation and Improvement Society (VPIS) will host a tree planting event from 8:30 a.m. – noon on Nov. 8 at 300 N. Virginia Ave. in Falls Church, as part of VPIS' Neighborhood Tree Program.
The Neighborhood Tree Program, which focuses on replanting street trees in Falls Church, directs volunteers and City Landscape Division crews to plant trees all over Falls Church, at no cost to landowners. Funding for the trees comes from donations, grants from the City and the VPIS tree fund.
McLean Antiques Show and Sale Coming Soon
Antique dealers offering American and European antiquities will showcase porcelains, silver, paintings, linens, folk art and more at the 32nd McLean Antiques Show and Sale from 10 a.m. – 7 p.m. on Nov. 8 and 11 a.m. – 5 p.m. on Nov. 9 at the McLean Community Center (1234 Ingleside Ave., McLean). Admission is $7 per person, and ticket sales go to the James C. Macdonald Arts Scholarship Fund.
F.C. Boy Scout Troop Starts Food Drive
Falls Church Boy Scout Troop 681, along with other local troops, participated in "Scouting for Food" to assist local food banks. The troop handed out specially-marked empty grocery bags on Nov. 1 to residents and asked them to place cans and boxes of non-perishable food items on their doorstep for pick up on Nov. 8, starting at 9 a.m.
Scouting for Food is the primary service project for Troop 681 each and every year. Donated food goes directly to families in Falls Church and Fairfax County that are in need of emergency food assistance. For more information, call Victor Bieniek at 703-855-8428.
'Art Eyes' Happy Hour held at Ellipse Arts Center
From 7 – 9 p.m. on Nov. 7 the Ellipse Arts Center will host 'Art Eyes Happy Hour,' designed to create dialogue and art critique among peers, while empowering the deaf community to become more involved with the visual arts.
The happy hour will be held in conjunction with the "Uncommon Beauty" art exhibit. For more information, call 703-228-7710.
'About Bread' at Thomas Jefferson Library
Children ages 2 – 6, along with accompanying adults, are welcome to attend 'About Bread,' a presentation involving crafts, stories and other activities at 10:30 a.m. on Nov. 12 at the Thomas Jefferson Library (7415 Arlington Blvd., Falls Church). For more information and to register, call 703-573-1060.
'Giving Thanks' Exhibit Showcases Artists' Talent
Over a dozen artists from Falls Church will present their works in an exhibition titled "Giving Thanks: An Artist's Exploration of Gratitude," from Nov. 8 – 30 in the Prior Gallery at Christ Crossman United Methodist Church (384 N. Washington St., Falls Church).Artwork will include painting, sculpture, pottery and photography, and the Opening Reception for the exhibition will be held from 7 – 9 p.m. on Nov. 8. For more information, call 703-532-4026.
ArlingtonDogs Mini-Walk to Help A-SPAN
Join ArlingtonDogs in the first Mini-Walk to help A-SPAN (The Arlington Street People's Assistance Network). In the last 12 months A-SPAN has worked with over 940 homeless people in Arlington. Participation is easy – just show up with your leashed dog(s) and your registration fee. The walk will be less than a mile-flat-stretch along the Four Mile Run trail. Registration fees are $25 for adults ages 26 and up, and $15 for youth ages 25 and under and dogs are free. The walk will meet outside the Shirlington Community Canine Area (2601 S. Arlington Mill Dr., Arlington) at 9 a.m. on Nov. 8. For more information, call Nancy Gauchey at 703-820-4357, ext. 20.
Non-Profit Tuesday at Bus Boys and Poets
Come support A-SPAN (Arlington Street People's Assistance Network) at Non-Profit Tuesday from 5 p.m. – close on Nov. 11 at Busboys and Poets (4251 South Campbell Ave., Arlington). A percentage of the evening's proceeds will directly benefit A-SPAN's work with the homeless. For more information about A-SPAN, contact, Nancy Gauchey at 703-820-4357, ext. 20.