Westgate Assistant Principal Receives Award
Julie Kindelan, assistant principal at Westgate Elementary School has been named the Virginia Association for Elementary School Principals Assistant Principal of the Year for 2008.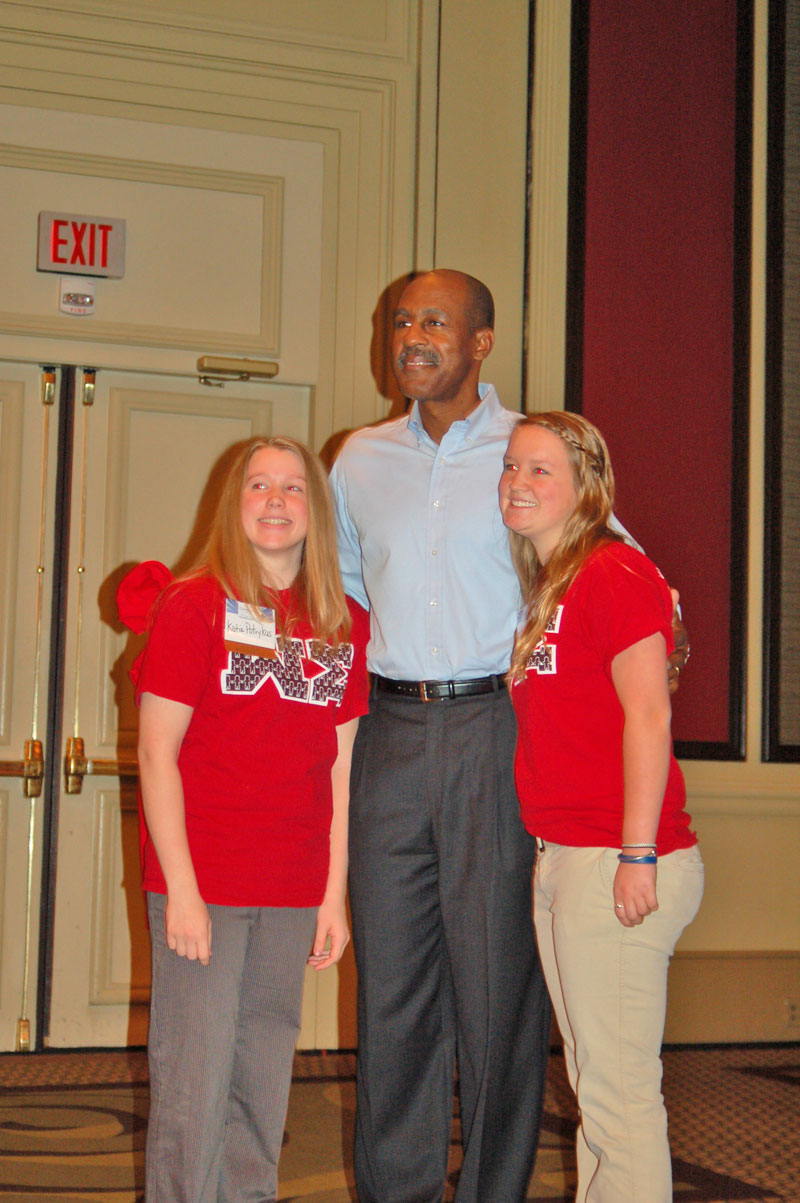 Kindelan earned her bachelor's degree in pre-kindergarten, primary and elementary education from Florida Southern College and her master's degree in educational leadership and policy studies from Virginia Tech, and has been working for Fairfax County Public Schools since 2000. She is currently a doctoral candidate in educational leadership at Virginia Tech. For more information, contact Julie Kindelan at 703-610-5700 or julie.kindelan@fcps.edu.
Marshall Students Study Micro-Organisms for Fair
International Baccalaureate students at George C. Marshall High School are gearing up for the Science Fair. Students began using their Lunch and Learn time to learn how to manage and perform research with various organisms through the "Critter Trainings" seminar. Jean A. Hayhurst, a Marshall science teacher, volunteered to hold the training of many students who wanted to design experiments testing physiological effects of compounds as well as bacterial resistance. Special sessions on how to handle specimens prepared students for their research. The students will be running tests from now until January, observing and recording data at least once a week during Lunch and Learn. Students will compete against each other at the Marshall Science Fair on Feb. 9. If they win, they will compete at the Regional Science Fair held in early March. For more information, call 703-714-5400.
Thomas Jefferson Academics Beat Rivals
The "It's Academic" Team from Thomas Jefferson High School for Science and Technology (TJHSST) defeated their rivals from St. Stephen's and St. Agnes Catholic schools of Alexandria and Wootton High School of Rockville. The TJHSST team members Naren Tallapragada, Joshua Hahm and Kevin Casto will compete in a playoff match later in the season. The TJHSST victory will be aired at 10:30 a.m. on Saturday, Nov. 1, on NBC4. For more information, contact Principal Evan Glazer at 703-750-8300 or evan.glazer@fcps.edu.
Fairfax County Student Publications Awarded
Students from 19 Fairfax County public schools won awards for journalistic excellence during the 2007-2008 school year from the Virginia High School League for Publications. In the magazine competition: "Tartan," McLean High School; "Opus," Oakton High School; "Calliope," Westfield High School. In the newspaper competition: "TJ Today," Thomas Jefferson High School for Science and Technology; "The Saxon Scope," Langley High School; "Rank and File," Marshall High School; "Highlander," McLean High School; "Oakton Outlook," Oakton High School; "The Watchdog," Westfield High School; "The Hawk Talk," Madison High School. In the yearbook competition: "The Clan," McLean High School; "Paragon," Oakton High School; "The Guardian," Westfield High School; "Shire," Langley High School; "Montpelier," Madison High School; "Columbian," Marshall High School. For more information and a full list of 52 recognized students, visit http://www.fcps.edu/index.shtml.
Stuart vs. F.C. to Hold Bell Game on Stuart Territory
This year's annual Bell Game will be held on Halloween at J.E.B. Stuart High School. The last game of the season between Stuart and Falls Church High School is a traditional rivalry dating back to the 1960s. The schools will play to win the historic J.E.B. Stuart Bell, which is said to have come from the U.S.S. J.E.B. Stuart. The Bell is held within a wooden frame plated with metal on the inside. The metal is engraved with the names of the high school that won the bell each year. As of 2007, Stuart has won the bell 30 times, and Falls Church has won the bell 17 times. There has only been one tie in the history of the Bell Game. Since 1999, Falls Church have won the bell every year except 2004.
This year the junior-senior powder puff game is going to take place at Falls Church in conjunction with the Bell Game. Seniors in the Stuart marching band will also be recognized at the game, as it will be their last performance. Tickets will be $5 per person for the Bell game. For more information, call Stuart at 703-824-3900 or Falls Church at 703-207-4000.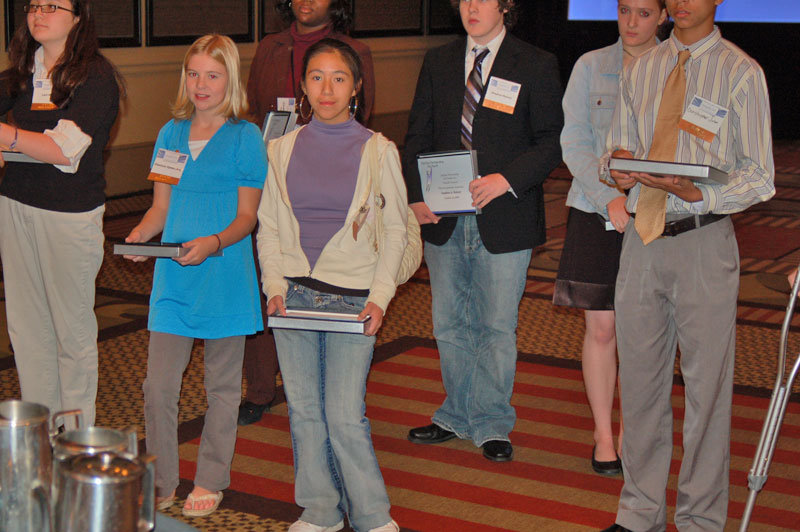 McLean High School Band to Hold Concert
The McLean High School Symphonic and Concert Bands will hold a free and open, public performance at McLean High School (1633 Davidson Road, McLean) at 7:30 p.m. on Oct. 30. For more information, call 703-207-4000.
Falls Church High School Opens New Parent Center
Falls Church High School celebrated the opening of its new Parent Resource Center along with parents, dancers from around the world and Fairfax County School Board members earlier this month. Staffed by Parent Liaisons and parent volunteers, and the first of its kind in Fairfax County, the Parent Resource Center will open five days a week and one evening a week to better serve the needs of the community. Located inside Falls Church High School, the center gives parents opportunities meet other parents, have a place to take part in their child's education, log on to the internet, communicate with school staff and attend educational and social programs. The Parent Resource Center plans to offer engaging and informative seminars on topics of interest in the community ranging from "Internet Bullying" to "Reunification." For more information, contact Maria Mateus or Mason Howard at 703-207-4074 or visit www.fcps.edu/FallsChurchHS/.
Artist Teacher Exhibition Held for FCPS
For the first time, the fine arts office is organizing an art exhibition to showcase the talents of the teacher they employee that happen to also be artists. A total of 61 teacher-artists will be represented by 86 artworks in the exhibition. These pieces were selected from over 300 submissions by juror J. J. McCracken, a local sculptor, performance artist and adjunct professor at Virginia Commonwealth University. The first annual Artist Teacher Exhibition will be on display from Nov. 3 – 15 at the Ernst Cultural Center at the Annandale Campus of Northern Virginia Community College (8333 Little River Turnpike, Annandale). An opening reception will be held from 6 – 7:30 p.m. on Wednesday, Nov. 5. For more information, contact Tamra Ferreira at 703-208-7853 or email tamra.ferreira@fcps.edu.
Glen Forest Receives Library READesign
Glen Forest Elementary School received a library READesignSM as well as books for the library on Oct. 24 through the Heart of America Foundation's library makeover program and Capital One. Volunteers were planning for the event over the preceding weeks, doing light demolition, refurbishing and painting the library. Volunteers from both groups worked directly with Glen Forest students, reading to them as a group and in smaller reading circles. For more information, contact Glen Forest Principal Beth Aldonas at 703-578-8000 or elizabeth.aldonas@fcps.edu.
J.E.B. Stuart Holds Annual Ethics Day
On Oct. 15 J.E.B. Stuart High School successfully conducted its Second Annual Ethics Day for seniors. Seniors were given an opportunity to learn and think about ethics and ethical decision making in a number of scenarios. The two guest speakers were SuYong Min and Stephen Hunt, Bailey's Crossroads Rotary members. Over 320 seniors participated and over 25 volunteers serving as facilitators were at the high school from the Rotary Club, George Mason University, Fairfax Partnership for Youth and other organizations. In addition to the adult facilitators, 24 student leaders served as group leaders. For more information, call 703-824-3906 or visit www.fcps.edu/StuartHS.