Local Students Named to Dean's List
Student Tara Benesch of Falls Church was named to Washington University's Dean's List for the spring 2008 semester.
Other local Washington University students named to the list include Ian Meyers, a graduate of Yorktown High School in Arlington, and Samantha Laufter, also an Arlington native.
In order to be recognized, students must achieve a semester grade point average of 3.5 or higher while enrolled in fourteen or more credit hours.
Labyrinth at F.C. Church Open to All
The community is invited to walk and explore a labyrinth at Dulin Church (513 E. Broad St., Falls Church) this Thursday, Aug. 28, through Monday, Sept. 1. The labyrinth will be located in Fellowship Hall and will be open on Thursday, Aug. 28, 9 a.m. – 5 p.m.; Friday, Aug. 29, 9 a.m. – 5 p.m. and 7 p.m. – 8:30 p.m.; Saturday, Aug. 30, 9 a.m. – 1 p.m.; Sunday, Aug. 31, 8 a.m. – 1 p.m. and Monday, Sept. 1, 9 a.m. – noon.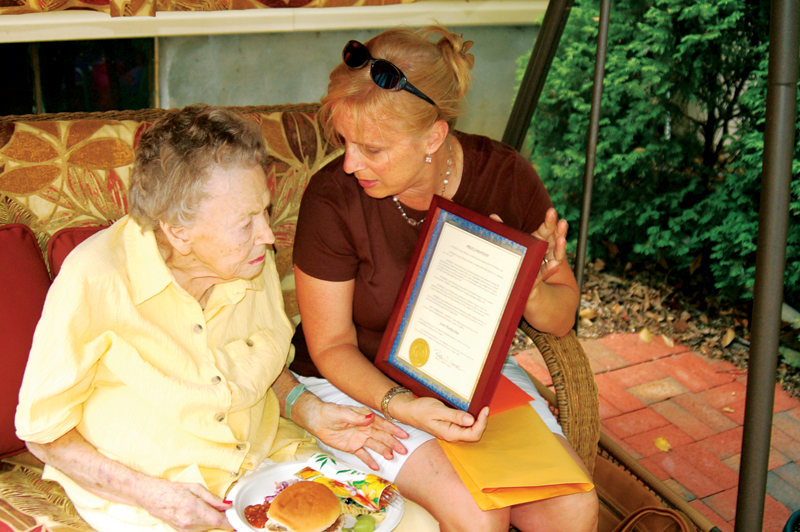 GriefShare Program Aids Those Who Have Lost
For the next 13 weeks, St. Paul's Lutheran Church (7426 Idylwood Rd., Falls Church) will host a free, nondenominational program called GriefShare, a seminar and support group geared toward people suffering the loss of a loved one. The program will be held at the church every Thursday evening from 7 p.m. – 8:30 p.m. For more information, please call 703-573-0295.
Student Receives Academic Scholarship
Christina Girardi of Falls Church has received a Presidential Scholarship for Academic Excellence from St. Mary's College in Notre Dame, Ind. The St. Mary's Scholarship Committee allocates awards based on the student's grade point average, extracurricular activities, test scores and class rank. Christina, a member of the class of 2012, is the daughter of Dr. Luigi S. Girardi.
Mustang Raffle Tickets For Sale
The Bailey's Crossroads Rotary Club will begin selling raffle tickets for a 1966 Mustang Convertible in front of Maggie Moo's Ice Cream Shop in the Village of Shirlington on Friday, Aug. 29, 2008, from 6 p.m. to 9 p.m. Ticket sales will continue on Saturday from 6 p.m. to 9 p.m. also at Maggie Moo's. The drawing for the Mustang will be held on Saturday, Sept. 27.
Petland Promotes Pet-Child Bond
Petland of Fairfax is promoting first-time pet ownership among children through offering a 20 percent discount to teachers purchasing a classroom pet. Petland believes that taking responsibility for and befriending a small pet, whether in the classroom or at home, fosters a child's ability to empathize with humans as well as learn patience, fight loneliness and stress, and boost self-esteem.
F.C. Marine Accepted to Georgetown
Falls Church student and U.S. Marine Matt Wright has been accepted to Georgetown University McDonough School of Business. Matt, a class of 1998 graduate of George Mason High School, is the son of Tony Wright and Susan Akers Wright, and he will begin his studies this fall.
Student Leader Graduates from Military Academy
Vienna resident and local student Sarah Hoover has graduated from the Freedom Alliance's Military Leadership Academy (MLA). MLA is a 12 – day, intensive program based upon the values of "Selfless Service, Courage, Teamwork, Integrity, Dependability, Responsibility, and Respect." Participants learn and adhere to these values while touring local military bases, visiting monuments and historical sites in Washington, D.C. and attending training on leadership and service to the community.
Ready Campaign Comes To Fairfax
September is National Preparedness Month 2008, and in order to better inform the public about how best to respond to various potential emergencies within the home, school or workplace, the Fairfax County Health Department and the Fairfax County Office of Emergency Management have become members of the Ready Campaign. The Ready Campaign was created in February 2003 to educate people on responses various natural, domestic and terrorist attacks.