Kid-Safe Software Hits Falls Church
A new desktop alternative, KidDesktop, has been launched in Falls Church. The program features a customized start screen and personalized activity bar with games and appropriate Web sites, the option to download and view pictures, timed computer sessions, and the ability to navigate the Internet in a safe working environment that is parent controlled.
F.C. City Crime Solvers Seek Graffiti Vandals
Falls Church City Crime Solvers is searching for information regarding vandalism that occurred along West Broad Street in the City. The vandal(s) wrote graffiti on numerous buildings, dumpsters, traffic control boxes, and utility boxes. The bulk of the graffiti appeared between 6 p.m. on Friday, Aug. 8 and 6 a.m. on Saturday, Aug. 9.
Anyone with information is asked to call 1-866-411-TIPS. Callers may remain anonymous. Crime Solvers will pay a cash reward of up to $1,000 for information leading to the arrest and conviction of the suspect(s) in this case.
Falls Church Community Center Closing
The City of Falls Church Community Center (223 Little Falls St., Falls Church) will close for annual maintenance Monday, Aug. 25-Monday, Sept. 1, 2008 During this time, the Community Center will be closed to all activities, drop-in recreational use, room rentals, and other normally scheduled functions. The front desk will be staffed for regular business activities such as answering the phone, completing sports and class registrations, and entering facility reservations. The Community Center will not be staffed Sunday, Aug. 31 and Monday, Sept. 1 in observance of the Labor Day holiday. For more information, please call the Recreation & Parks Division at 703-248-5077 (TTY 711)
Girls Soccer Team Looking For Players
Reston Strikers '95, a U13 Div. 4 WAGS team, is looking for 1-2 skilled players. The team trains at Shrevewood Elementary 3 times per week. Girls cannot turn 13 before Aug. 1, 2008. For more information, contact Coach Eric Farnsworth at efarnsworth@as-coa.org or team manager Maryellen Trevisan at s3494@msn.com or 703-533-5810.
Free Tickets to Voter-Empowerment Night
Every Saturday from August 23 through September 13, the first 50 visitors to the National Museum of Crime & Punishment, in Washington, D.C. will receive a free ticket to "Voter Empowerment Night" at Washington Nationals Stadium, taking place Thursday, Sept. 18, 2008.
Resident Makes Dean's List at American University
Nicholas Pitas was named to the spring 2008 Dean's List at American University. To earn Dean's List students must obtain a 3.5 GPA or higher for the semester. Pitas is a student in the College of Arts and Sciences and is majoring in health promotion.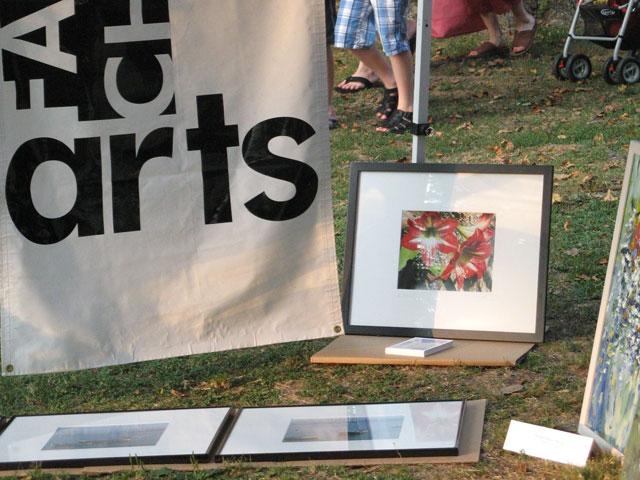 Local Student Receives Rensselaer Medal
Will Cunningham of George Mason High School was named winner of the Rensselaer Medal. The medal is awarded by more than 3,900 secondary schools throughout North America, Latin America, Europe, and Asia. To gain the medal a student must be a junior and the high school's single most promising science and mathematics student. Each medalist who is accepted and enrolls at Rensselaer receives a scholarship of $60,000.
Art Exhibition at Crossroads Gallery
"Seen Along the Way," is an exhibition of the lifetime works of John Bryans. The series of paintings is on view from August 23 to October 20, 2008, in the Crossroads Gallery of Goodwin House Bailey's Crossroads located at 3440 South Jefferson Street in Falls Church, VA 22041. Bryans will discuss his work at an Artist Talk and Reception at the GHBC Living Room on Sunday, Oct 12, 2008 from 4:00 p.m. to 6:00p.m.
Engagement Announcement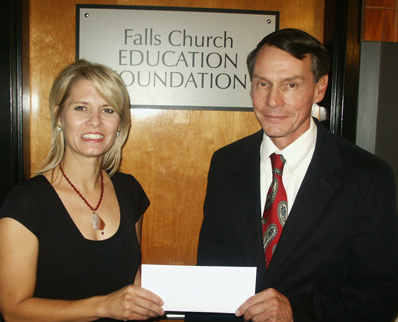 Sara Brock and Ryan Kirkwood have announced their engagement.
Sara is the daughter of Ruth and Gerald Brock. Sara graduated GMHS in 1994
Ryan Kirkwood- son of Susan and Bob Kirkwood, Ryan comes from a military family and went to high school in Germany.
The couple are planning a January wedding and settling down in Arlington.
New Dominion Women's Club Elects New Officers
The New Dominion Women's Club, a local philanthropic and volunteer organization, has elected its officers for the 2008-2009 club year.
The club is celebrating its 40th anniversary this year and will hold its fall kickoff meeting on Monday, September 15, 2008, at 7:30 p.m. at the McLean Community Center. The featured speaker is Jan Kikuchi, supervisor of nutrition programs for Meals on Wheels. All interested women are invited to attend. For more information contact Club President Jennifer Salopek. (703) 748-0677
George C. Marshall High Announces New Baseball Head Coach
George C. Marshall High School is excited to announce Joe McDonald as its new Baseball Head Coach. Joe was the Head Baseball Coach at McLean High School from 2000-2005. During that time, he was named the 2004 Liberty District Coach of the Year.
Virginia Wine Showcase at Dulles Expo Center
The Virginia Wine and Gourmet Showcase is taking place August 23-24 in the North Hall of Dulles Expo Center, from 11:00a.m.-7:00p.m. Saturday and 11:00a.m.-5:00p.m. Sunday. The Showcase includes continuous seminars hosted by the Washington Wine Acade for a range of wine connoisseurs, shopping, and unlimited tasting of over 300 award-winning Virginia artisan wines. Grand tasting admission is $25 in advance and $35 at the door. Non-tasting Admission is $15. For more information call 703.832.1868 or visit www.vawineshowcase.org.