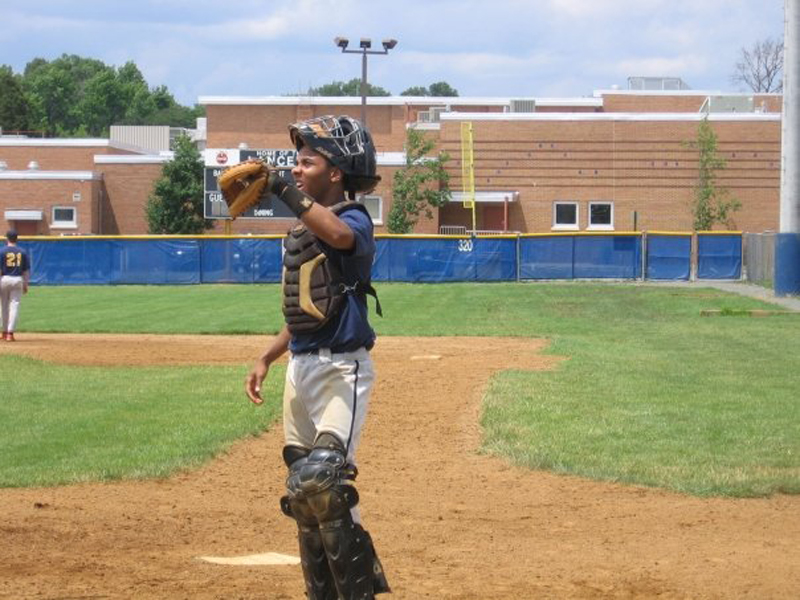 On Monday night, Falls Church Post 130 gave up five runs in the seventh inning to fall behind Vienna Post 180 after leading for the first six frames. The fallout spoiled what had been a solid start from Mike Straub.
Straub pitched the first six innings, giving up just three runs on seven hits, but he was yanked in the seventh after allowing Vienna to plate a run on an RBI single. Straub gave way to Danny Morris, who was unable to stop the bleeding. Morris allowed an inherited runner to score, as well as three more of his own in the inning.
The five-run seventh inning gave Springfield an 8-6 lead, one which they would not give up. Post 180 would go on to win the contest 10-8.
Unlike the seventh inning, the first six frames showcased steady pitching and defense, as well as scrappy hitting and base running. Starting pitcher Straub cruised through the first six frames, striking out five Springfield batters. Strong defense by Falls Church allowed Straub to find his comfort zone early, which continued into the middle of the game. The offense also got off to a decent start. Tom Pacheco scored on a pass ball in the first inning to open the scoring, with David Acosta scoring from second on an error by Springfield shortstop Connor Madden.
With a 2-0 lead in the fourth inning, Straub and Post 130 finally showed a chink in the armor. Springfield first basemen David Fathalikhani led off the inning with a single, then promptly stole second base. Straub walked the following hitter and then allowed a bunt single.
After loading the bases, Springfield went to work on Straub. Robert Grazioli laced an RBI single to left, followed by leadoff hitter Noah Sweet roping a two-run double, scoring two more runs.
Falls Church was able to match Post 180 with a rally of their own in the bottom of the fourth. Post 130 took advantage of two Springfield errors in the inning, scoring on RBI hits by Alex Prewitt and Acosta. George C. Marshall High School rising senior Trey Thomas drove in Pacheco with a fielder's choice groundball in the inning as well.
Post 130 added a run in the sixth when Tom Pacheco drove in Prewitt with an RBI double, making the score 6-3.
After getting shelled in the seventh inning, Danny Morris gave up two hits to start the eighth before being pulled by Head Coach Frank Solomon. Solomon went to UVA club player Tom Warner who allowed Morris' runners to score before getting out of the inning. Warner pitched a scoreless ninth, giving his team an opportunity to win.
Post 130 went into the bottom of the ninth trailing 10-7 with the heart of the order due up. Trey Thomas led off the inning with a jack, cutting the lead to 10-8. Greg Goldsmith followed with a single before Post 180 went to their closer, Grazioli. Grazioli allowed a single before striking out Mills with a full count, and then got Warner to ground out ending the game with the tying run on base.
Post 130 will be the sixth seed in the District Tournament, but certainly has the potential to make a run. Despite having a losing record, they are a team that will never be blown out, having three starting pitchers who can be dominant on any given day. More notably, the middle of the lineup can pound out home runs better than almost any other team in the league.
"We're sort of limping into the playoffs coming off some close losses" said Prewitt. "But if we win the continuation game against Fairfax on Wednesday, it should definitely give us a confidence boost."
Falls Church Post 130 played its final regular season game on Wednesday, July 23 before going straight into the District Tournament on Thursday.