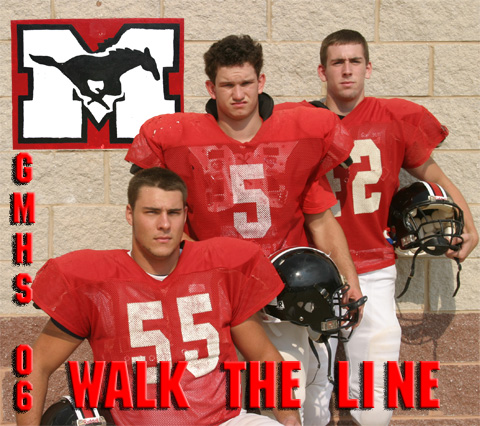 The George Mason girls high school basketball team isn't the only local team that's deserving of your attention and admiration this year.

George Mason High School's own Team 1418, or Vae Victis — meaning "woe of the vanquished" in Latin — as they call themselves, has won the 2008 Chesapeake Regional FIRST Robotics Competition, held March 15 at the Naval Academy in Annapolis, Md. Mason placed first out of 60 competing schools, dominating virtually every event they competed in through the preliminary, quarter-final, semi-final and final rounds.
The FIRST (For Inspiration and Recognition of Science and Technology) Robotics Competition features teams of high school students around the world battling to build the robot best suited for a specific task, which is revealed to teams the first week of January, the start of the build season. The task is usually a team game involving the movement and manipulation of large, difficult objects. When Mason's team found out what they had to build their robot for, they had six weeks to design, build and tune it before mailing it off to be held for competition.
This year's featured object was an 8-lbs., 40-in. inflatable ball. The game they needed their robot to compete in was a combination of racing, basketball and roller-derby.
"The main way to score points was to knock these balls off an overpass over the track and run it around the track and across the finish line to score two points," explains John Ballou, the team's longtime mentor and sole adult supervisor. "If [after making a lap] you're able to throw the ball over the overpass, you score eight points."
Mason worked almost non-stop for the first six weeks of the year to build its machine.
"On the weekdays we met every day after school from 3 – 6 p.m.," says sophomore and three-year Vae Victis veteran, Matthew Rollo. "On weekends we'd come in at about 10:30 a.m. and leave at 8 p.m."
In addition to actually building the machine, Mason also had to raise considerable funds, to transport it and get it to run.
"We went to Aurora Flight Sciences and got $2,000 from them. We used it to buy a new laptop, which we needed desperately," says Junior Matthew Finein, who joined the team last year.
When the time for the competition finally arrived, Mason didn't have to go it alone. Each round, the Mason team was joined by two robots from other teams, hopefully complimenting each-other's specialties.
"The secret to picking good alliance partners is picking robots that are just as specialized as you are," says Ballou. In the preliminary rounds alliances are randomly selected, but in the finals, team captains, like Mason, got to pick the robots they thought would complement them best.
When it was time for the final rounds, Mason picked Team 11 of Mt. Olive High School in Flanders, N.J. and Team 2016 of Ewing High School in Ewing, N.J.
Mason's robot knocked the balls off the overpass and fed them to their alliance partner, who specialized in chucking the balls over the overpass for six points. Their other alliance partner's job was to ignore everything and zip around the track, scoring two points per lap.
Feeding and ball maneuvering weren't Mason's only specialties however.
"If there was one thing our team was good at, it was programming," says Ballou. The first 15 seconds of each match are for "autonomous mode." During that time, each machine must try to score points running entirely on scripts written by the team with no driver input. "Our robot was able to circle the track on its own, something only three out of the 60 robots there were able to do. That allowed us to score points before anyone could even try to stop us."
The Mason team is currently reminiscing about their victory and trying to raise enough money to take the team to the National Competition in Atlanta, Ga., April 17. While their first place performance has secured their spot in the tourney, what isn't secure is the money to get there — the team needs to raise about $15,000.
Donations supporting the team can be sent to George Mason High School, 7124 Leesburg Pike, Falls Church, VA, 22046, attention to Edna Baldo with the notation GMHS Robotics Team.