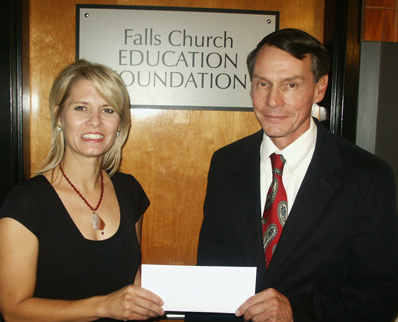 THE FALLS CHURCH NEWS-PRESS deployed a team of investigators to Ft. Lauderdale, Florida, last weekend to probe the status of spring training baseball there and, as shown here, examine allegations by GQ magazine that the burgers at Le Tub Restaurant in neighboring Hollywood, Fla., are the best in the U.S. From the left are Mike Hume, Kristin Cummings, Megan Strange, Jody Fellows and Nick Benton. (News-Press photo)
Local Student Earns Dean's List at Eastman
Daniel Robert Vozzolo, a resident of Falls Church and a freshman majoring in applied music (percussion) at the Eastman School of Music of the University of Rochester, has been named to the Dean's List for academic achievement for the fall 2007 semester. Vozzolo is a graduate of George C. Marshall High School in Falls Church.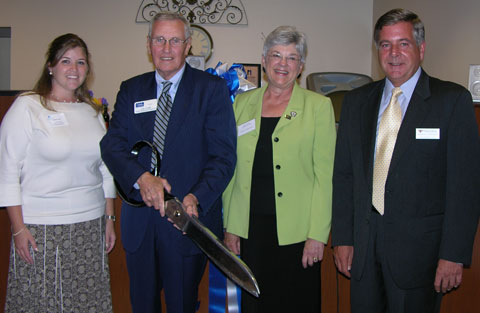 Dean's List at Rose-Hulman
Johnathan Sullivan, a junior at Rose-Hulman Institute of Technology and a Falls Church resident, has been named to the Dean's List for the winter quarter. In order to be named to the Dean's List students must earn at least a 3.3 grade point average. Sullivan is majoring in Mechanical Engineering.
GMHS Athletics Mulch Sale
The George Mason High School Athletic Boosters are currently holding their 15th annual mulch sale. A 3 cu. ft. bag of mulch is $5, but for customers who order 25 bags or more, the price drops to $4.50. Delivery is free within Falls Church City, with a delivery date of Saturday, April 5. The order deadline is March 31. An order form is available at www.fccps.org/gm/athletic-boosters/index.htm, and this order form should be mailed, including your address, phone number and e-mail along with a check payable to GMABA, to Linda Hamill at 1002 Poplar Dr., Falls Church. For more information, contact hamfam@cox.net.
Falls Church Resident Sails in the Netherlands
11-year-old Kendall Swenson from Falls Church qualified to represent the United States in the 23rd International Optimist Easter Regatta in the Netherlands. Nearly 300 of the world's top-ranked sailors under the age of 16 will be gathering on Lake Braassemermeer for the Easter Regatta. Swenson left for the Netherlands on Friday,with the competition to begin Friday, March 21, going until Monday, March 24. More information and results of the competition are available at teamusaholland.googlepages.com.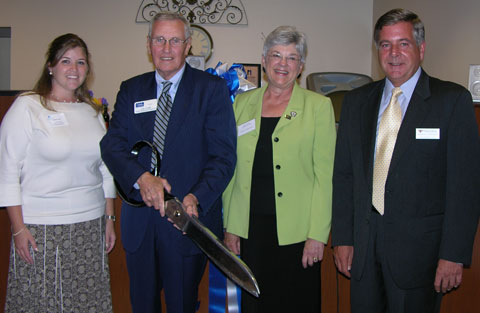 Nonprofit Leader Recognized in Alexandria
Barbara Harman, the founder of the Catalogue for Philanthropy: Greater Washington will be recognized in a reception on Tuesday, March 25 between 6 – 7 p.m. in the Vola Lawson Lobby of City Hall (300 King St., Alexandria). After the reception, Alexandria mayor William Euille and the City Council will make an official proclamation of appreciation for Ms. Harman and the Catalogue. Six nonprofits which serve the City of Alexandria residents organized the event and will be welcomed into the Catalogue for Philanthropy on Tuesday.
New FC Engineering and Construction Director
The City of Falls Church General Manager of Environmental Services Brenda Creel announced the appointment of William Hicks, P.E. as Falls Church's new Engineering and Construction Division Director as of Monday, March 17. Hicks will oversee engineering services, building permit processing, storm and watershed management and environmental program planning and administration. Hicks served five years previously as the Senior Water Resources Engineer at the Northern Virginia Regional Commission. He holds a Bachelor of Science degree in Civil Engineering from North Carolina State University and is currently pursuing a Master of Environmental Management degree through Duke University.
Falls Church 2007 Business Awards Winners
The City of Falls Church announced the 2007 Business Award honorees at a City Council meeting held on Monday, March 10. The City's Business Awards Committee selected winners from 63 businesses and businesspeople selected by the public. Vantage Fitness won the award for Business of the Year, Clare & Don's Beach Shack won for New Business of the Year, Design Frames won for Innovative Technology and Nicholas Benton, editor of the Falls Church News-Press, won the award for Business Person of the Year, among other winners. Congratulations goes out to all award winners.
Local Appointed as Assistant County Attorney
Jason S. Hobbie, a resident of Falls Church, has been appointed as an Assistant County Attorney for Loudoun County. He graduated from George Mason High School in 1997, the University of Virginia in 2001 and the College of Law at William and Mary in 2006. Jason is the son of Young and Chuck Hobbie, also of Falls Church.
Local Resident wins NFHCA Award
Amanda Case, a sophomore who plays forward on the University of Rochester field hockey team, was one of 14 individual players on the team to win a National Field Hockey Coaches Association award. The team was one of 83 teams in Division III with GPAs of 3.0 or higher. Case, a graduate of Langley High School, is currently majoring in biology, with a focus in evolutionary biology.
Nikken Recognizes Falls Church Resident
Nikken, a direct-sales wellness company known for its products combining science, nature and advanced technology, has awarded Falls Church resident Crystal Gisriel the Wellness Home Certification. Consultants who earn the Wellness Home Certification have learned what it takes to create a healthy environment that fits into an individual's lifestyle. For more information, please contact Crystal Gisriel at (240) 925-2840.
Washington College Releases Dean's List
Washington College has announced its Dean's List for the fall 2007 semester, where a number of residents from Alexandria and Falls Church were recognized for their academic achievements. All of the following students achieved a grade point average of 3.4 or higher for the semester. From Alexandria, sophomore Matthew P. Boucher, majoring in American Studies and sophomore Valerie M. Wexler both earned the distinction. Falls Church resident Michelle D. Cook earned the distinction in her senior year, while she finishes up her major in human development.
University of Mary Washington Academic Honors
The University of Mary Washington recognized 721 students for the fall semester to the Dean's List, meaning these students earned a grade point average of 3.5 in the semester. Included in this list were four Falls Church residents and four Arlington residents. Seniors Sabrina Askari and Larisa Mount, juniors Molly Rogers and Catherine Connor, Sophomores Megan Keller, Jillian Maier and Julie Vaselopulos and freshman Ramsey Hanna all earned the distinction. Along with the Dean's List, the University recognizes students with a perfect 4.0 grade point average for their prestigious President's List. Junior Emily Vorek from Falls Church was named to the President's List for the fall of 2007, along with a total of 61 other students at the University.