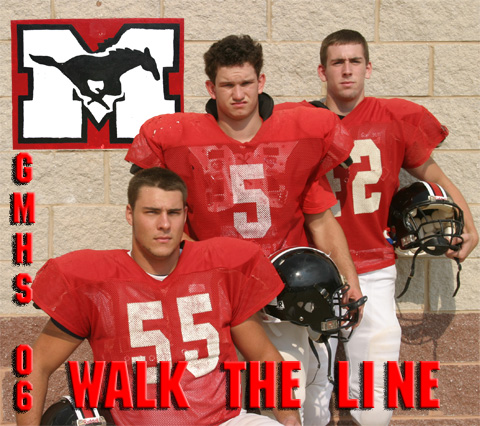 The George Mason High School boys varsity basketball team weathered a barrage of early three-pointers from visiting Loudoun County, took the lead following the third quarter and then watched it all slip away, as the Mustangs were held nearly scoreless in the final frame of their season-opening 72-59 loss.
On the strength of a 14-5 third-quarter run, Mason charged back from as many as nine points down to take a one point lead into the fourth quarter. But just as it seemed that the Mustangs would catch fire, the Raiders extinguished the flames behind a flood of low-post points from Donnie Lucas to run away with the win.
Mason turned the ball over on five consecutive possessions, while the Raiders pounded the ball in the paint to exploit the absence of Mustangs' center Jordan Cheney, who left the game early in third quarter with a dislocated knee. Meanwhile Mason could not convert any of its scoring opportunities, stuck on 54 points until the final 15 seconds of the game when senior Jake Johnson hit a three-pointer from the wing.
"We couldn't throw the ball in the ocean," Mason Head Coach Chris Capannola said of the final eight minutes. "On the other end, they started going inside and we had no answer."
In the first half however, the Raiders' assault started from the outside. Loudoun County hit five three-pointers in the first half, four by Brett Tagg. But the Mustangs kept the score close, entering halftime trailing 44-38. The Raiders were unable to run away early due to the inside presence of Cheney, who shined with 16 points, all in the first half.
Just over a minute into the third quarter and with Mason trailing by eight points, Cheney dropped to the floor in obvious pain. Though he would not return to the game, his teammates picked up the scoring slack, knotting the score at 49 all on a three from junior Josh Brew. A steal and layup by junior Anthony Andrianarison with 1:50 remaining in the quarter gave Mason a 54-53 lead heading to the fourth quarter. From there it was all Loudoun County.
Andrianarison finished the game with 12 points for the Mustangs (0-1), while Mike Straub added nine of his own.
Mason gets back in the saddle this Thursday when the team takes on Word of Life Academy at 7:30 p.m. at home.