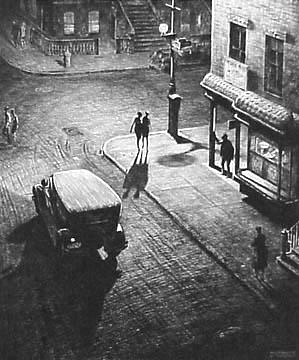 Unfiltered and unplugged, Aaron Lewis descends on D.C.'s Warner Theatre next Thursday night, toting only his acoustic guitar. The no-strings format seems wildly appropriate for Lewis, who has gained notoriety by bringing hard rock group Staind to the forefront of the music world. Raised in Massachusetts, where he still resides today, Lewis is indelibly etched from the everyman mold and still celebrates the simple things. The acoutriments of fame are all well and good, but Lewis is as grounded as ever.
"I've mowed many a lawn and washed many a dish in my day," says Lewis, a goldsmith by trade, who also happens to have penned three No. 1 albums with Staind.
Moreover, Lewis has shown no inclination towards playing the popularity games that dominate much of modern mass media. In an October 2006 interview, Lewis stated that Staind wasn't "the hip flavor of the moment anymore. We don't wear jeans that are our sister's and we don't wear our hair purposely messed up and spend more time making it look like it's messy than it would have to just comb it and make it look neat … We're not what's cool right now."
A year later, he's not in any particular hurry to change that perception among major media outlets like MTV.
"We've never really embraced the machine, nor will we start," Lewis said. "We just do what we do and we've achieved more than enough success doing it. We're not going to start sucking at the power teat now."
Part of the reason is because Lewis is content with what he has, namely, the fans that fill the seats for these stripped down acoustic shows. Such performances are not so much a venture into new territory for Lewis, but rather a return to his old stomping grounds. He used a similar format when playing shows in his pre-Staind days in and around Massachusetts, though admittedly in venues much smaller than the Warner Theater. The simple, no-frills approach (Lewis doesn't even prepare a set list) makes the show inordinately accessible and even casts a more blithe light on Lewis. Given the weighty words of his work with Staind, where his songs often speak to the shadowy fringes that line a long, and often winding, path to hope and a new tomorrow, Lewis is often thought of as dark and brooding. In these solo shows, he could be characterized as anything but.
"The lack of structure, I guess, makes for a more lighthearted evening," Lewis says.
Fans frequently shout out requests ranging from the mainstays of the Staind catalog, to already popular covers — like Pearl Jam's "Black" — to more, uh, foreign territory.
"I've had someone yell out for Neil Sedaka," Lewis said. He even once performed the chorus to Ace of Base's "The Sign."
"I did it in the appropriate register as well," he adds.
Venturesome audience members might do well to belt out a request for some James Taylor, one of Lewis's favorite songsmiths and someone he's been dying to meet. The pair live less than a half-hour apart in Massachusetts.
"I just love the way he crafts his songs, the creativity of his lyrics," Lewis said of Taylor's work. Meanwhile, Lewis's fans will get the opportunity to admire some of their favorite tunes starting at 8 p.m. on Aug. 23. Tickets range from $29.50 – $52.50 and can be found on warnertheatre.com.