News and notes from the Greater Falls Church community.
'Last Kids' Wins First
Northern Virginian barbershop quartet Last Kids Picked has been awarded the Larry Ajer Scholarship through a national competition. The father-son group includes Bill Colosimo and his son Anthony Colosimo, as well as Mike Wallen and his son Eric Wallen.
Wittenschlaeger Receives Diploma
Thomas Michael Wittenschlaeger of Arlington graduated from Bowling Green State University in Ohio on August 4. Wittenschlaeger, who received a master's of science degree, was among over 1,300 graduates. Bowling Green State University is located in Bowling Green, Ohio.

Last Call for Soccer Camp
The American Soccer Academy is hosting a summer camp for boys and girls ages three – 18 from August 13 – 17. The camp meets every day 9 a.m. – 5 p.m. at Idylwood Park (7713 Virginia Lane, Falls Church). To register, visit www.AmericanSoccerAcademy.net/Sessions.asp, call 301-695-GOAL or email camps@americansocceracademy.net.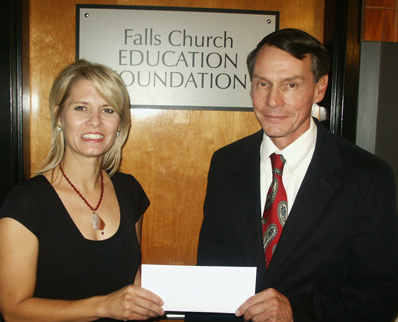 Mason H.S. Grad Named Music Teacher of the Year
Charlie Bowling was named Music Teacher of the Year by the Maryland Music Educators Association for the 2006-2007 school year. Bowling currently teaches instrumental music in Montgomery County, Md. and is a graduate and former employee of George Mason High School.
Good News at Ithaca College
Michael Miller of Falls Church recently graduated from Ithaca College. He received a bachelor's degree from the college's School of Humanities and Sciences.
In addition, three students from Arlington were named to the Dean's List for spring 2007 semester: Lindsay Atlas (School of Humanities and Sciences), James Stretch (School of Humanities and Sciences) and Taryn Michelitch (School of Health Sciences and Human Performance). To be on the Dean's List, students must have completed at least 15 credits in that semester and earned a 3.5 grade point average for the School of Health Sciences or a 3.7 grade point average for the School of Humanities and Sciences.
Ithaca College, located in Ithaca, N.Y., is an independent college with 6,100 undergraduates and 300 graduate students.
Learn Massage Techniques
Certified massage therapist Tracey Baroody will give a presentation on massage techniques to combat stress and problems associated with aging on Friday, August 17. The event is part of CTS Partners in Health's free Friday Happy Hour events. It will take place at 443-A Carlisle Drive, Falls Church from 6:30 to 7:30 p.m. For more information, call Balanced Bodies at 703-435-4553 or visit www.acupunctureinva.com.
Congrats to Lyon-Sullivan
Katherine Lyon-Sullivan of Falls Church graduated from Dominican University with a bachelor's in English. Dominican University is a coeducational Catholic institution located in River Forest, Ill.
Finalists Strut Their Stuff
Six finalists were selected at the Northern Virginia Top Senior Model semifinal at Sunrise at George Mason assisted living community in Fairfax on August 4. They included: Eleanora Flynn, Carolyn Miller, Naomi Hesser, Kathryn Nagy, Maizie Williams and Henry Rappe. They will compete against 18 other finalists for the top prize during the final competition on Saturday, August 11 from 2 to 4 p.m. at Brighton Gardens (3821 Wilson Blvd., Arlington). The participants will be given makeovers and will be escorted before a panel of judges to the accompaniment of live music. Judges will evaluate the finalists on such criteria as style and poise, personality, creativity, spokesperson quality, makeover and runway presentations.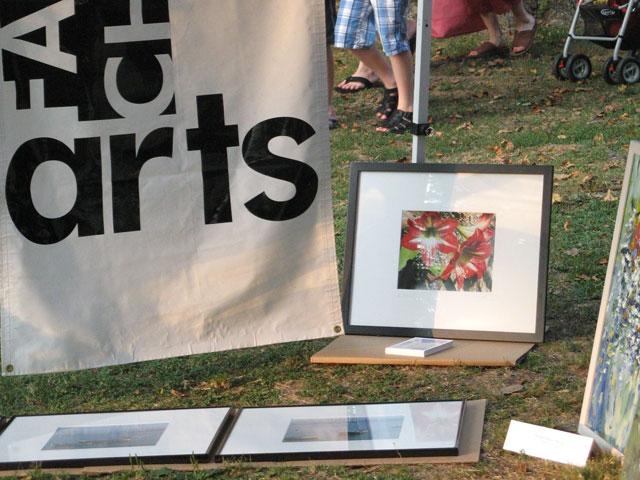 Job Resource Center Extends Hours
The Falls Church JOBS! Ministry Career Resource Center is now open six days a week. The new hours are: Monday – Friday, 9:30 a.m. – 4:30 p.m. and Saturday, 10 a.m. – 1 p.m. Members of the community who are in career transition can call Jack Dunlap at 703-536-9068 for more information on career counseling and available job resources. The center is located at 100 E. Fairfax St., Falls Church.
Meet the Authors
Barnes and Noble at Tysons Corner (7851 L. Tysons Corner Center, McLean) will host a book signing for the newly released book "Victorian Falls Church" on August 10, 7 – 9 p.m. The book, which accounts the city's rich local history, is the combined effort of members of the Victorian Society at Falls Church, city residents and resources from the Mary Riley Stiles Public Library. Call 703-506-2937 for more information.
College-Bound McLean Scholar Admitted to Service Program
Ainsley Clay Van Over of McLean was admitted to the Franklin and Marshall College's selective pre-orientation program, "Putting It Together in the Community." An incoming freshman at the college, Van Over will join 50 students in the program that promotes community service and leadership. She will participate in the "Friends for Life" section of the program where she will work with the elderly in an adult day care facility. Franklin and Marshall College is a coeducational liberal arts institution with a 2,050-student body and is located in Lancaster, Pa.
Film Fest Coming to Town This Fall
The second annual Falls Church Film Fest is slated to take place at The State Theatre on November 13 at 7 p.m. Submissions for films are now being accepted in the following categories: general fiction, horror/thriller, student film, animation, documentary and avant-garde. Up to three submissions will be accepted per person.
The deadline is October 13, after which 18 films will be selected to be voted on by members of the community during the city's FIRSTFriday events. Six of the 18 will then be aired at the film festival in November. Please send films to The Falls Church Film Festival (406 Lincoln Ave., Falls Church, VA 22046). Submission fees are $20 for general, $15 for students and additional submissions. Visit www.fallschurchfilmfest.com for more information.