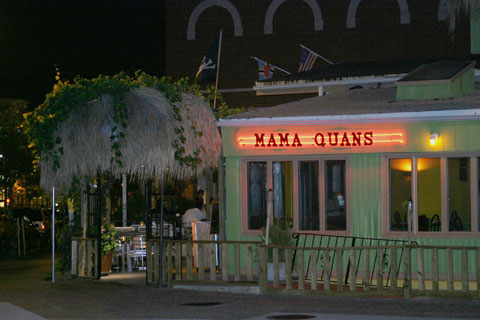 While we are all aware of the ubiquitous nutrition facts on the back of a box, we may not be aware the detail that a considerable amount of science goes into transforming a raw material into a delicious dish ready for consumption.
Even a standby such as coffee, one of the most popular beverages on the planet, is a product of science. Beanetics Coffee Roasters, having had their grand opening in Annandale on February 27, have come to Northern Virginia to openly share the science of this time-honored pick-me-up with the masses. The independent and locally-owned establishment is run by Amy and David Starr, a couple who began fresh-roasting coffee beans in their garage many years ago. They soon saw that there was a need to cater to those who shared a passion for unique, high-quality coffee and Beanetics was born.
The most unusual thing one might notice when first entering the establishment is the glass encased roaster room. This is the heart of Beanetics — the nucleus of the cell if you will — and the reason for the uncommon freshness of the coffee served. The roaster itself is a very specialized machine, operated by "Roastmaster" Julianne Gallegos. Julianne has the privilege of roasting the beans fresh for the six coffees served daily, as well as any special coffees, in 15 to 25 pound "microbatches". The fact that the roasting is done in such small batches and monitored constantly for texture and taste is atypical to many of the larger chain houses which do not have a roaster on-site or a person with such experience to scrutinize the process.
Owing to these careful and methodical roasting techniques, and the skill of the personnel, Beanetics coffees are especially flavorful and tend to retain the character of the original beans themselves. Consequently, it is unlikely that even the house blend will be swallowed indifferently, without noticing its confident yet expected flavor. It finishes smoothly and with very little bitter aftertaste. One might even overlook the habitual breath mint afterwards.
For the more adventurous coffee connoisseur, Beanetics receives its beans directly from brokers all over the world in raw form. The Roastmaster then uses her knowledge of the beans of different regions to roast the especially to bring out the customary flavors, while somehow managing not to overdo it. Favorites to experience are the Costa Rican blend a warm and smooth mix with a less-earthy, more roasted taste, and the Moka/Java blend, which is earthy and bolder. It should be said that all of the coffees offered could be tempting even to the novice coffee drinker — they are roasted carefully to avoid the common bitterness and acidity that turns many people away.
Of course, any cup of coffee would be incomplete without a sweet side to go along with it. Beanetics stays true to its independent feel by ordering its pastries and other desserts fresh from local vendors. Of course, these tidbits are not for the calorie counters out there, but if you feel like indulging, the chocolate and almond bars are a favorite indulgence of many incoming guests. You can also find plenty of items will satisfy cravings as home, such as whole beans by the bag in several varieties and all manner of coffee-related merchandise.
Beanetics prides itself on being a humble institution and does not pass judgment on even the beginning coffee buff. Patrons will find themselves in a stress-free environment buzzing with knowledgeable staff who are willing and able to answer any questions about their products.
Coffee itself is a very human crop, harvested by hand and scrutinized by professionals with years of experience. It is fitting that Beanetics would recognize these traits and give coffee and those who consume it such consideration.
Beanetics Coffee Roasters
7028 Columbia Pike, Annandale, VA 22003
703-941-4506, Beanetics@yahoo.com
Monday- Saturday: 7 a.m. – 8 p.m., Sunday: 8 a.m. – p.m.
Cash, Visa, and MasterCard accepted