F.C. Little League Signups Approach
With these warmer-than-normal temperatures, it feels like now is as good a time as any to turn your thoughts to the summer time and registering for the Falls Church Kiwanis Little League. Registration will be held for the first time on Jan. 6 from 9:30 a.m. – 3 p.m. at the Falls Church Community Center (223 Little Falls St., Falls Church). The Little League features six levels of play for children ages five to 12. Other registration times will be held at the Community Center on Jan. 17 from 6:30 – 9:30 p.m. and Jan. 20 from 9:30 a.m. – 3 p.m. Or you can register online at www.fckll.org. For more information, call 703-893-4619.

Give Blood, Watch Hockey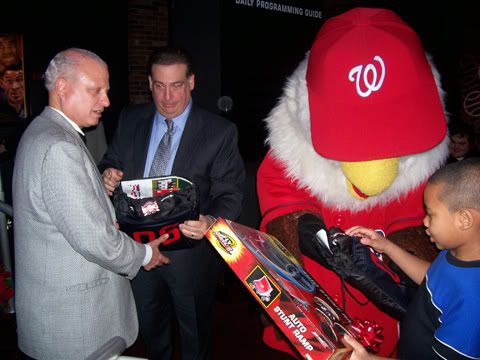 The Washington Capitals and the American Red Cross will host a blood drive at the Dewar's 12 Clubhouse at Verizon Center, Thursday, Jan. 4 from noon – 6 p.m. Every fan who participates will receive two tickets to an upcoming Caps game. Capitals players will stop by throughout the day to thank donors and sign autographs. Donors with types O and B blood are particularly encouraged to participate as the Red Cross sites a shortage of those particular types. To schedule an appointment for the blood drive, call 1-800-GIVE-LIFE. Walkups on the day of the event should use the F Street Entrance at Verizon Center.
Some Wait Lifetime for A Meatloaf Like This …
Inspired by the hit TV show "American Idol," Red, Hot and Blue Restaurants, Inc. recently held an "American Meatloaf Star" recipe contest. Taking the title of top meatloaf recipe was Ann Tansill of Falls Church, named the winner and recipient of the $1,000 prize on Dec. 18.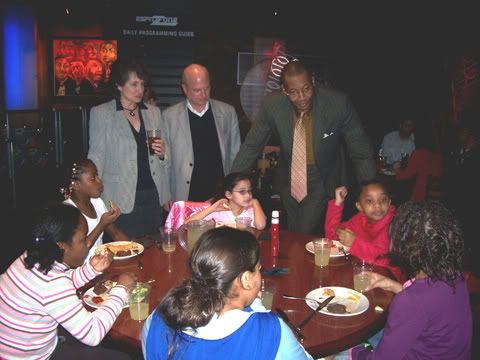 "I'm floating on the ceiling right now," Tansill said in a statement release by Red, Hot and Blue.
The finalists for the contest were chosen based upon detail and quality of the recipe, originality and flair. The three finalists were there turned into finished products and submitted for a blind taste test. When all the votes were tallied, Tansill was declared the winner. No word if the restaurant is in negotiations with Fox about a reality series spin-off.
Mental Illness Support Group Convenes
NAMI-Arlington sponsors a support group for parents of children, teens and young adults with a psychiatric diagnosis. Meetings are the third Sunday of each month, with the next meeting Sunday, Jan. 21 from 1 – 2:30 p.m. at the Trinity Presbyterian Church (5533 N. 16th St., Arlington). For more information, contact Naomi Verdugo at 703-862-9588.
Free Reiki Therapy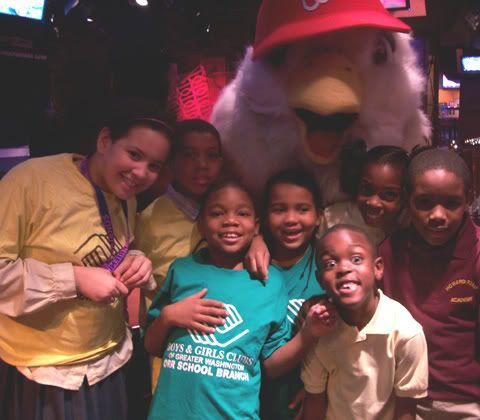 The Virginia Hospital Center (1701 N. George Mason Dr., Arlington) will offer free Reiki therapy on Friday, Jan. 12 from 7 – 9 p.m. Reiki is a method of light touch that facilitates pain relief and reduces stress while stimulating the body's ability to heal itself. Appointments are required. 703-558-6284.
Tulenko to Speak on Aging
Lifetime Learning Institute welcomes Dr. Kate Tulenko to speak on the topic of "Home as a Safety Net: Aging-in-Place in the U.S. and Abroad" at the LLI's forum on Jan. 2. The forum will be held at the Ernst Cultural Center, NVCC-Annandale (8133 Little River Tpke., Annandale). The forum starts at 10 a.m. and is free to attend. 703-503-0600.
Santelli to Address NARFE
Natalie Santelli speaks on Fairfax County Park trips and tours to the National Active and Retired Federal Employees Assoc. The free meeting will be held at the Mason District Government Center (6507 Columbia Pike, Annandale) on Jan. 3, at 10 a.m. For more information, call 703-978-3812.
Interfaith Searches for Shelter Staffers
Reston Interfaith is searching for volunteers to staff the North County Hypothermia Prevention Center to open this winter in Reston. Interested volunteers can attend an upcoming information/volunteer training session on Jan. 4 (6 – 8:30 p.m.), Jan. 18 (6 – 8:30 p.m.) or Jan. 28 (1 – 3:30 p.m.) To sign up or form more information, visit www.restoninterfaith.org or call 571-323-9565. The center is designed to serve homeless individuals without shelter in Reston, Herndon and other communities in northwestern Fairfax County.
C.A.S.H. Offers Tax Aid
Volunteer Fairfax is working with Fairfax County's Creating Assets, Savings and Hope (CASH) program to recruit 300 volunteers to act as tax preparers, translators, site coordinators and volunteer coordinators. By offering low-income families free tax preparation, CASH volunteers help families claim the Earned Income Tax Credit, worth up to $4,000. Volunteers help neighbors who make less than $39,000 a year build assets by claiming tax refunds that can help pay current bills, reduce debt or pay education expenses. Residents who participate in this program also save on tax preparation expenses, which typically cost more than $150.
Volunteers are required to pass an IRS certification test, which qualifies them to prepare basic 1040, 1040EZ and 1040A returns before the Jan. 19 on-site training. Sites open for tax preparation on Saturday, Jan. 20. Free training is provided online or in classroom sessions. On average, volunteers spend eight hours learning the material and passing the 40-question web-based test. To volunteer or learn more about the program, visit www.volunteerfairfax.org.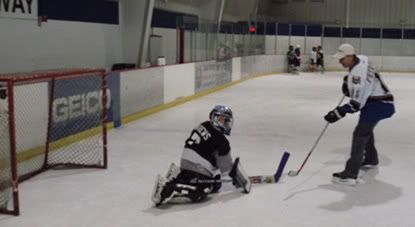 Bentz Bags New Credentials
Steven P. Bentz, P.E. has recently earned his Registered Roof Consultant (RRC) registration from the Roof Consultant Institute. Bentz has been with the Facilities Engineering Associates since 1999, after completing his Bachelor of Architectural Engineering at Penn State. He is currently a project manager in FEA's Fairfax, Va. office.
JSSA and NVHC Sponsor 'Sandwich' Talk
The Jewish Social Service Agency and the Northern Virginia Hebrew Congregation present "The Challenges of the Sandwich Generation," a talk featuring Pam McDonald, Aging Specialist with JSSA's Fairfax office. The talk will be Tuesday, Jan. 23, from 6:30 – 8:30 p.m. at the Northern Virginia Hebrew Congregation (1441 Wiehle Ave., Reston). For more information or to RSVP, call 703-437-7733.