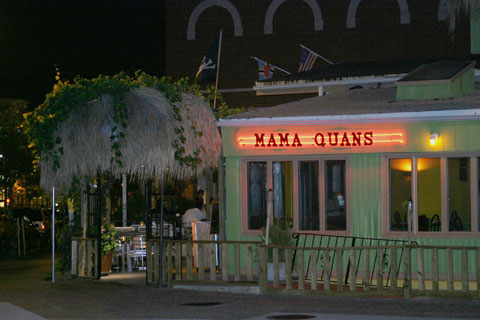 Simple, yet refined. That is what Vietnamese food is known for and Pho 88, a restaurant so new to the area its floors still sparkle, hits the mark perfectly.
Pho 88 officially opened its doors on Oct. 3, but guests can still take advantage of its infancy with the "Grand Opening 20 % Off" promotion good for at least another few weeks its owners assure. Situated on West Broad Street the bustling area provides a stark contrast for the small family-owned restaurant, located in the middle of the shopping center complex.
Although the dining area is fairly small, Pho 88 makes wise use of the space, using small tables and a bar in the front and back of the restaurant to maximize seating. Each table is tasteful, displaying a small rotating tray featuring chopsticks in addition to the traditional silverware. Bottles of Hoy sing sauce, or prom sauce as it is often called, as well as Sriracha Hot Chili Sauce, are located adjacent to the utensils, and allow each customer to spice up their meal as they see fit.
The main dish on the menu, as the name suggests, is clearly pho. For those unfamiliar with Vietnamese food, pho is an extremely popular cultural staple consisting of beef noodle soup. Although it varies depending on the establishment, Pho 88 serves their soup with a heaping side plate of bean sprouts, basil, hot green peppers and limes.
Pho is available nearly 20 different ways at the restaurant, although beef is most commonly used because it is a key component in the soup's broth. However, there is a chicken option for those keener on the white-meat. Labeled as "Ga (luron hoac dui) on the menu, the dish is reminiscent of a classic chicken noodle soup, with a Vietnamese twist.
There is also a Seafood Pho, featuring shrimp, squid and scallions in addition to a Child Bowl brisket and meatball selection, served with or without scallions. Most of the pho options on the menu include slices of eye of round steak in addition to another meat such as flank, tripe, brisket or meatballs prepared well done and served in steaming hot bowls. The portions are especially generous, and are available either regular or large, although the regular portion is plenty for one, the large size is ideal for sharing.
Those on a budget will be happy to take note of the prices, $5.95 for a regular and just a dollar more for the large portion of all 19 pho selections. The chef's specialty items, which include your choice of grilled meat or shrimp served with steamed rice and vegetables, are also available for under $9.
Thinking of making your meal a multi-course one? A pair of the spring rolls or Vietnamese egg rolls is less than $3, making it easy to indulge your stomach while keeping your wallet full. (Someone, quick, tell Taco Bell, Pho is stealing their thunder!)
The prices and menu are a "one-size fits all" deal, good everyday and applicable to both lunch and dinner. There is no dessert on the menu, mainly because in Vietnam the custom of an after dinner beverage is more common. Pho offers customers the chance to enjoy this unusual venture; offering bubble tea, soy bean drinks and young coconut juice in addition to a variety of Vietnamese coffee and teas.
Although located on a busy street, customers can forgo the parallel parking hassle and use the free lot behind the shopping center.
And with such a great location in Falls Church, fans of popular places like The State Theatre or Ireland's Four Providences can easily head on over and grab some post-pub pho.
Pho 88
232 W. Broad St.
Falls Church, Va.
Sun -Thurs 10:30 a.m.- 9 p.m.
Fri & Sat 10:30 a.m.- 9 p.m.