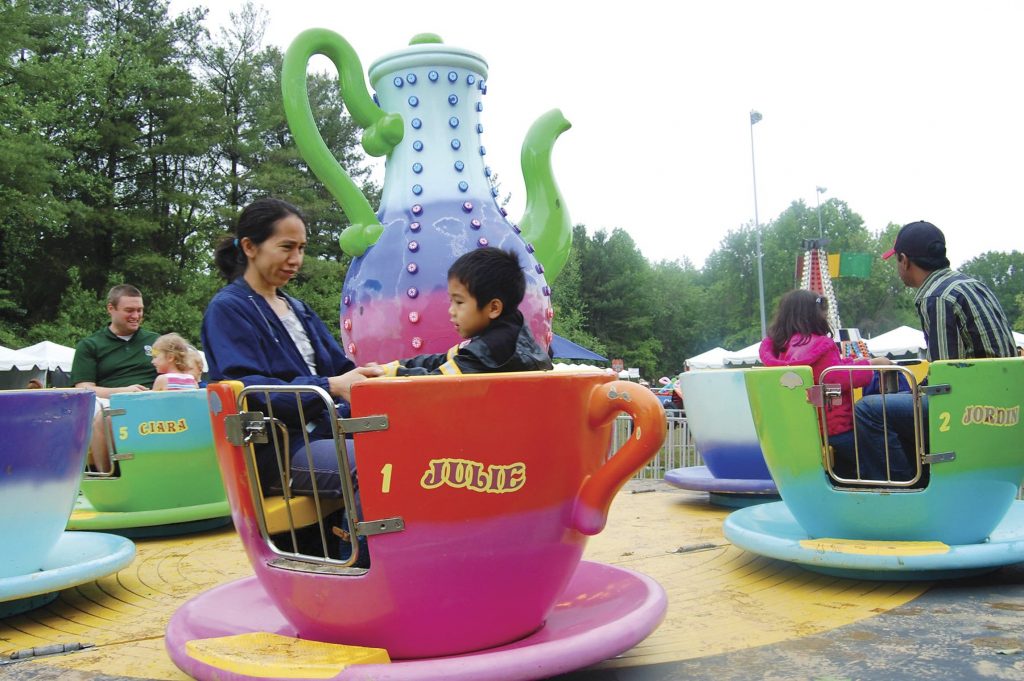 McLean Day is coming up on May 18, with performances, festive food and rides all available for the community.
In addition to enjoying the festivities at McLean Day 2019, residents of Small District 1A-Dranesville will elect five new members to the McLean Community Center's 11-member Governing Board. The board election will be held from 10:30 a.m. – 5 p.m. at Lewinsville Park, 1659 Chain Bridge Rd., McLean.

The board sets policy and provides general oversight for all programs of the McLean Community Center and its facilities, including the Robert Ames Alden Theatre and the Old Firehouse Center. Three adult positions and two youth positions are open this year. The adult candidates who receive the three highest vote counts will serve three-year terms. Youth candidates, one from the McLean High School boundary area and one from the Langley High School boundary area, will serve one-year terms. Youth candidates do not have to attend these schools to serve on the board.

Adult candidates are Maria Foderaro-Guertin; Suzanne Le Menestrel; Sun Park; Carla Post and Barbara Protacio.

Langley High School boundary area candidates are Alize Ashraf, Anna Krause-Steinrauf and Megan Markwart.

McLean High School boundary area candidates are Sabrina Benmira, Xavier Jimenez and Lindsea Strelser.

Absentee ballots are available. A resident may request an absentee ballot package by phone (703-790-0123, TTY: 711) or email (elections@mcleancenter.org), or may pick one up at MCC, 1234 Ingleside Ave. or OFC, 1440 Chain Bridge Rd. Completed absentee voting affidavits and ballots must be received by 5 p.m. on Wednesday, May 15.

For more information on the MCC Governing Board Elections, call the center at 703-790-0123/TTY: 711 or visit https://bit.ly/2QwOURj.