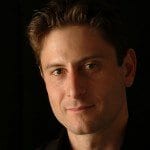 Apple CEO Tim Cook has come out. He is the first openly gay CEO of a Fortune 500 company. According to Cook:
"I'm proud to be gay, and I consider being gay among the greatest gifts God has given me."
Some commentators are glibly trying to downplay this major event. Some are saying that his announcement was not a "brave" act because Cook is a powerful, white gay man. Others are making the bizarre claim that coming out is no longer a big deal and that no one cares anymore. This is wishful thinking at best and ignores that one can still be fired simply for being gay in 29 states.
If this weren't a brave act; and if this weren't a huge deal; than Cook would not be making history. Apple is an iconic American brand and Cook has shattered a glass ceiling that has compelled other gay CEOs to stay closeted. His statement will reverberate in boardrooms across the nation and offer hope to others who are gay corporate leaders.
This is one more significant barrier that LGBT people have overcome. It is one more obstacle that is no longer holding us back. It is one more bridge that has been crossed. It is another step on the final frontier to full equality.
Most important of all, Cook is role model. He may be the Prince of Silicon Valley and works for a company that is the " King of Cool." But at heart, he's an Alabama boy who grew up in one of the most religious, homophobic, conservative states in the nation.
His message: If you are gay and work hard – you can succeed. No matter where you come from – you can persevere and beat the odds. You can overcome the obstacles and idiots in your path, who will try to hold you back and keep you down. Hang in there – and know that you are not alone – and there is a place for you in this world.
This is a huge revolutionary change from when I came out in 1988. At the time, there were only a handful of prominent people who had dared to publicly come out – and most of these trailblazers were in the arts. Some LGBT people stayed in the closet to avoid prejudice or even violence. While others wanted to be judged on their work, not defined by their sexual orientation.
As a student at the University of Florida in 1992, I was forced to make a life-changing decision. I was enrolled in the broadcast journalism school – but I had also co-founded a high-profile LGBT advocacy group. This conflicted with the journalistic rules of impartiality – where journalists were not supposed to be advocates, offer opinions, or be the center of stories. (Within a few years, a combination of cable television and the wild west of the Internet obliterated many of these long standing rules)
One afternoon, my advisor told me I had to make a career choice between LGBT advocacy and broadcasting. In 1992, society had advanced to the point where people could be openly gay, in a few enlightened workplaces, with their co-workers. However, it was clearly understood that a television or radio news personality would remain closeted with their audience. (There were exceptions, such as Miami talk radio host Neil Rogers)
After much agonizing I chose the more challenging and less certain route of LGBT advocacy. In doing so, I surrendered my early career prospects to help create a world where I could pursue my dreams on my own terms. I simply refused to kowtow to the conventional wisdom and surrender my dignity to the soul sucking compromises of the closet. No level of success was worth living a lie – and this was the best decision I ever made.
Fast-forward 22 years later, and it appears that we are on the verge of winning. While there is still work to do, it is no longer an uphill battle. The majority of states have marriage equality and the number keeps growing each week.
In my specific field, the sky is the limit. We have out media personalities, such as Anderson Cooper, Ellen DeGeneres, Don Lemon, Sam Champion, Rosie O'Donnell, Thomas Roberts, Neil Patrick Harris, and Rachel Maddow.
As for myself, I am now broadcasting on my own terms – as I promised I would at age 22. I now have a political talk show, "I've Got Issues" on WCPT Chicago's Progressive Talk, and write this column for the Falls Church News-Press. The world has dramatically changed – because we scrapped and fought like mad for our rights.
Which brings us back to Tim Cook – the Apple CEO who gave up a portion of his privacy to pave the way to the future – where we can focus on our dreams, not dreary deals where "success" means surrendering a core part of our humanity.
---
Wayne Besen is a columnist and author of the book "Anything But Straight: Unmasking the Scandals and Lies Behind the Ex-Gay Myth."