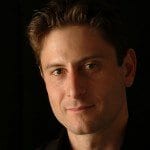 As Americans we like to think of ourselves as living in a First World country – but we have a Third World rail system. America's fastest passenger train is Amtrak's Acela, which reaches a pathetic top speed of 150 miles per hour. However, the average train speed is a glacial 80 mph.
In stark contrast, Japanese bullet trains reach speeds of 220 mph.
Where has America's "can do" spirit gone? Where is that desire for adventure and quest for greatness that our country is known for?
Ongoing Republican hostility to high-speed rail is bizarre and goes against everything they purport to believe in – such as the idea that they are pro-business. But time is money and an Acela trip between New York City and Washington takes two hours and 45 minutes. The same trip on a real bullet train would take only 90 minutes. That gap in time is lost productivity in the marketplace.
Bullet trains would also revolutionize job hunting. Currently, we are slaves to our geography – only able to find careers in our immediate vicinity. What you get with bullet trains are extended economic zones that drastically increase the breadth of one's job possibilities. Imagine living in Washington, D.C. – yet being able to comfortably work in Philadelphia, New York, Providence, Richmond or even Boston? That welcome change would dramatically increase the area in which one could find gainful employment without having to move cities, which can be prohibitively expensive.
Additionally, it would give employers a wider selection of workers, thus improving the quality of a company's workforce. With bullet trains, both employers and employees win.
Building high-speed rail would also put the unemployed back to work. An infrastructure project of this magnitude would be an ongoing source of job creation. It would help those most in need – young men without college educations.
In 2009, President Barack Obama made high-speed rail a priority. His administration has already spent $11 billion on laying the groundwork.
Predictably, Republicans have fought him at every turn. GOP governors in Ohio, Florida, and Wisconsin returned federal funds for high-speed rail projects. This is penny-wise and pound-foolish economic policy.
How could Gov. Scott Walker (R-WI) not understand that connecting Milwaukee to an economic engine like Chicago would be good for business?
How could Gov. Rick Scott (R-FL) fail to see the potential monetary value of connecting the I-4 corridor of Central Florida to the bustling international cities of Miami and Fort Lauderdale? Doesn't Gov. Scott realize how many residents in South Florida would take weekend trips to Disney World in Orlando if it were only an hour and a half train ride? Or, how many landlocked Orlando residents would spend money for weekend getaways at Miami Beach?
Can't Ohio's Republican governor, John Kasich, see the economic value of creating a high-speed rail project that links business opportunities in Cleveland, Columbus, and Cincinnati?
The problem is that if you look at a Congressional map, you quickly realize the GOP is a rural party. Their constituents are the most unlikely to use trains. So, Republican lawmakers are shamelessly pandering to their base, instead of supporting the public good and doing what is right for America.
There are some private rail projects underway – such as All Aboard Florida and Texas Central Railways. The Florida Company would like to connect the busy route of Miami, Fort Lauderdale, and West Palm Beach. The Texas project would connect Houston and Dallas.
However, it is important that the government be intimately involved because private companies often fail. The free market works fine if it's a clothing store or a restaurant that shuts down. But what happens if a transportation company closes its doors? All the people who depend on it for work are doomed. It would cost jobs, decimate lives, and increase traffic.
It is time that America joins the 21st Century and builds the sleekest, sharpest, bullet trains in the world. Our trains should be the envy of the globe.
I'd ask you call your Congressman to urge high-speed rail, but it won't do any good. They have left Washington and are on vacation for the next five weeks. And, sadly, when they are back in D.C. they actually do less than when they are idling on the beach.
---
Wayne Besen is a columnist and author of the book "Anything But Straight: Unmasking the Scandals and Lies Behind the Ex-Gay Myth."