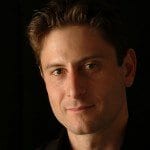 It took the actor Russell Brand to show that corporate brands can be tarnished when they are associated with fascism.
"Any of you who know a little bit about history and fashion will know that Hugo Boss made the uniforms for the Nazis," Brand said while accepting his Oracle Awards on the GQ Awards' stage. "The Nazis did have flaws, but, you know, they did look f–king fantastic, let's face it, while they were killing people on the basis of their religion and sexuality."
GQ threw Brand out of the awards ceremony after he exited the stage. The war of words then moved to Twitter, with the GQ editor tweeting, "What you did was very offensive to Hugo Boss." Brand tartly replied, "What Hugo Boss did was very offensive to the Jews." Ouch.
I can only hope the corporate sponsors of the upcoming Winter Olympics in Sochi were paying attention. Closely associating their products with an oppressive dictator like Vladimir Putin is bad for business. It is the kind of corporate linkage that leads to jokes by irreverent comedians decades after these controversial Olympics have ended.
The main sponsors are Coca-Cola, Dow Chemical, General Electric, McDonalds, Procter & Gamble and Visa. It is mind-boggling that these corporations haven't had the common sense or common decency to walk away before it is too late. It is not like the anti-gay horrors and political oppression in Russia will end any time in the near future. Each day, we are treated to new videos of emboldened neo-nazis targeting LGBT people. We get to watch the fear in the victims' eyes, moments before they are humiliated or murdered in cold blood.
We are also treated to daily stories about the persecution of Putin's political opponents. Some are jailed on trumped up charges, while others scurry out of Russia before they lose their freedom. A few are killed.
Of course, none of this matters to these soulless corporations, because they have products to sell. But what happens to their brands if the human rights situation markedly deteriorates after the Olympics are over? Won't these companies be rightfully blamed for putting profits over people and turning a blind eye in the face of terror?
Indeed, a Russian legislator has already proposed a bill that would take biological children away from gay parents. The draft bill, according to the Associated Press, would make the "fact of nontraditional sexual orientation" a basis for refusing custody. Alexei Zhuravlev, the bill's author, referenced the notorious homosexual "propaganda" law and claimed that any depictions of homosexuality not only had to be banned in public spaces "but also in the family."
Does McDonald's really want to be blamed when we eventually see a YouTube video of a sobbing mother desperately grasping her child as security forces rip her toddler from her arms?
I, for one, am going to point fingers and assign blame. When these powerhouse companies had a chance to take a stand, they did nothing. When there was an opportunity to leverage economic might and credibility, they took a pass. When the moment of truth knocked at their front doors, they curled up, turned off the lights, hid under the covers, and pretended no one was home.
Sure, there have been a few half-hearted and half-assed attempts at addressing Russia's anti-LGBT pogrom. These corporations have timidly expressed their concerns with the International Olympic Committee, which seems determined to do the bare minimum.
"Lately there has been a lot of discussion and I am pushed by several sponsors about what will happen with this new law in Russia," IOC marketing chief Gerhard Heiberg told Sochi Games chief Dmitry Chernyshenko. "…We are not there to try to change the law in Russia," he said during an official Sochi Games progress presentation to the IOC in the Argentine capital.
Actually, these corporations should take the initiative and do everything they can to abolish these despicable, homophobic Russian laws that are already placing innocent LGBT people in the crosshairs of violence.
What perplexes me is that the CEOs of these corporations can't see the obvious wisdom in revoking their sponsorship of the Sochi games. The first corporate leader who takes this bold step would receive millions of dollars in good publicity that would far eclipse any benefit of advertising during the Winter Games. This CEO would instantly become a worldwide human rights icon, and his or her product would be strongly identified as socially conscious.
Clearly, ending a sponsorship will be rewarded, while continuing down the current path risks turning a corporation into a villain. Why not make history and win the gold medal of public opinion, while avoiding becoming the next Hugo Boss?
---
Wayne Besen is a columnist and author of the book "Anything But Straight: Unmasking the Scandals and Lies Behind the Ex-Gay Myth."