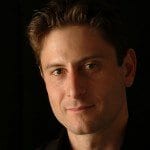 Do you want to see a waste of talent? Check out born again folk singer Michelle Shocked, whose career just went down the tubes after she launched into a strange, anti-gay tirade during a concert in San Francisco (of all the places to have an anti-gay meltdown!).
According to USA Today, witnesses say the born-again Christian told the crowd at Yoshi's:
"When they stop Prop 8 and force priests at gunpoint to marry gays, it will be the downfall of civilization, and Jesus will come back," and "You can go on Twitter and say, 'Michelle Shocked says God hates (anti-gay slur).'"
"It was a very painful experience to go through," audience member Matt Penfield told Yahoo! Music. "To be that close to someone who is clearly having a breakdown of some sort is not an emotionally comfortable place to be. I'm still a little bit shaken up." The staff at the venue finally turned off the stage lights and pulled the plug on her performance.
Just like her anti-gay predecessor, Orange Juice queen Anita Bryant, future plugs are already being pulled before they get near the socket. Before you know it, Shocked will follow in Bryant's infamous footsteps and have nowhere to croon but honkytonks and trailer churches in rural Tennessee.
The first show to cancel upcoming performances from Shocked was SPACE in Evanston, Ill., where she was set to perform May 5. They posted this on their official Facebook page:
"Many of you have reached out already following an ugly rant given by Michelle Shocked at her show in San Francisco last night. After speaking with the promoter of that show about the nature of the remarks, it's clear that this is no longer a show we're willing to put our name on. The May 5th performance at SPACE has been cancelled and refunds will be issued at point of purchase." (Nine others venues have cancelled)
Shocked, who is a terrific singer, certainly has a pair of lungs, but apparently no brain. The astonishing degree of ignorance and paranoia she displayed that evening was, well, shocking. Prior to voters passing Prop. 8, several thousand gay couples had legally wed in California. During this time period, can she point to even one example of priests being "forced at gunpoint" to marry gays? Where is her evidence that these loving same-sex couples had harmed civilization?
Furthermore, why didn't Jesus come back with an attitude the first time gay couples married in the Golden State? Or, why would Jesus be more pissed off about gay California marriages than similar marriages taking place daily in nine states and the District of Columbia? Is Shocked suggesting that when it comes to "sin" her Lord is more partial to Malibu, than Manhattan?
It seems the fundie folk singer did not get the memo that gay bashing is out of season and a particularly poor career move. She could have consulted with Rev. Louie Giglio of Passion City Church. He was selected by the Presidential Inauguration Committee to deliver the benediction for Obama's second inauguration. Well, at least until a venomous anti-gay sermon was unearthed where he urged homosexuals to "pray away the gay." Before he could say "amen" he was booted back to his church in suburban Georgia and has barely been heard from since.
She could have spoken with quarterback Tim Tebow, who wisely cancelled a controversial preaching gig at First Baptist Church Dallas after he learned that pastor Robert Jeffress was a raging homophobe. Or, maybe she could have caught a clue that times were changing by turning on her television to witness Sen. Rob. Portman (R-OH) speak out last week in support of marriage equality after his son came out.
Slow learners like Shocked still have this fantasy that they represent sleeping masses of asses who loathe gays. They live in a Bubba bubble and truly believe that if they just make a big, bold, statement – like hurling anti-gay epithets on stage in San Francisco, they will activate the slumbering moral majority, who will then angrily rise up with crosses and pitchforks and cram gays back in the closet. But, America is changing and louts like Shocked are seen as more bigoted than bold, belligerent than brave, and more zero than hero.
An ABC News/Washington Post poll that came out Monday highlighted monumental changes in public attitudes on gay rights. Fifty-eight percent of Americans now say it should be legal for gay and lesbian couples to wed. In 2004, the same poll showed that only 32 percent supported marriage equality. Additionally, the poll showed that just 24 percent now see homosexuality as a choice, down from 40 percent nearly 20 years ago.
In her convoluted mind, Michelle Shocked imagined herself the singer of an anthem that would ignite a revolution. Instead, the world saw a small-minded guitar picker who hit a sour note.
---
Wayne Besen is a columnist and author of the book "Anything But Straight: Unmasking the Scandals and Lies Behind the Ex-Gay Myth."